1981 was a transitional year in rock n roll, from the traditional rock sounds of the seventies and the more synth-present sounds of the eighties. It was a year when New Wave was at a pinnacle, Punk had all but burned out and Prog Rock had faded away.

It was also the first year where all hopes of a Beatles reunion had faded due to the assassination of John Lennon in December, 1980, the same month that Led Zeppelin announced their disbandment after the death of John Bonham in September.

We featured albums from the year 1981 during March and April 2011. During this 30th anniversary celebration of this music, we have written original reviews the following albums:

*1981 Album of the Year

Below are further descriptions of each album, in the order that we reviewed.
March 3, 2011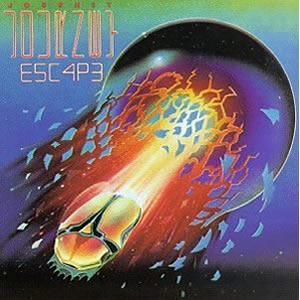 Our first review from the year 1981, we look at Escape, the landmark album from Journey. This was a cutting edge album for its time that went on to spawn a video game along with countless cabon copies that cascaded throughout the 1980s.
March 8, 2011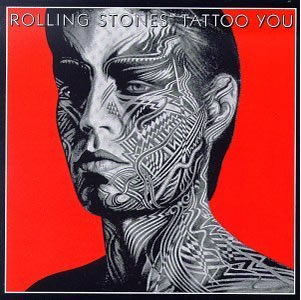 In early 1981, the Rolling Stones were about to embark on a huge worldwide tour and wanted a new album to promote along the way. With no time to write, rehearse, and record new material, they decided to make an album from existing outtakes of recordings over the past decade. The result was hugely successful Tattoo You.
March 13, 2011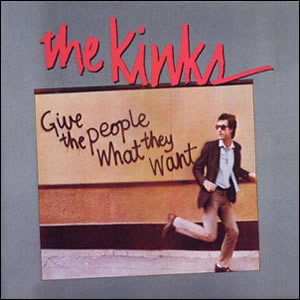 Although Give the People What They Want was the 18th full-length album by The Kinks and was released nearly 18 years after their first, it feels as fresh and vigorous as any debut album. The sound is crisp and strong, the lyrics are biting and direct, yet the message is more mature, philosophical, and satirical.
March 18, 2011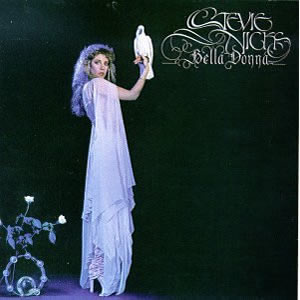 Fresh off the phenominal success of Fleetwood Mac in the late 1970s, Stevie Nicks composed an extraordinary debut with much depth and diversity as well as a crowd of talented musicians adding to the effort.
March 22, 2011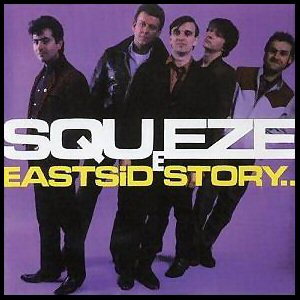 East Side Story is the fourth studio album by Squeeze, released in 1981. The album signified a break with the band's traditional "new wave" sound towards more divergent styles and genres including progressive rock, soul, and psychedelia.
March 26, 2011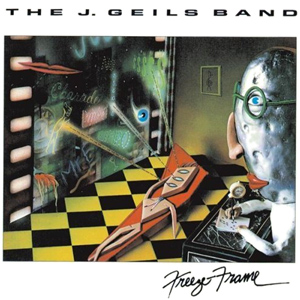 In the story of rock, The J. Geils Band is not quite unique in being a longstanding, quality act that finally gets their mainstream "break" near the twilight of their career. But they may be unique in that their popular breakthrough, Freeze Frame, is also their artistic masterpiece.
March 31, 2011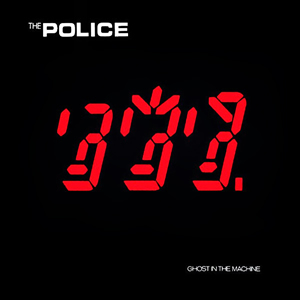 Ghost in the Machine is the fourth album by The Police and turned out to be a very pivotal album in the band's short career. For the first time since the band added synths, layered horns and saxophones to their traditional three-piece reggae groove.
April 5, 2011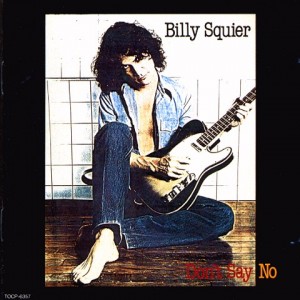 Bily Squier was an odd figure on the pantheon of rock. On the one hand, there is no doubt that he was a very talented vocalist with exception songwriting instincts. Listening to his 1981 breakthrough, Don't Say No, leaves one with little doubt that this is a bonafide and legitimate rocker.
April 10, 2011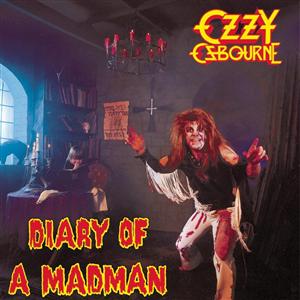 In a career that spanned over four decades, there was only a very brief moment in time, when Ozzy Osbourne was truly great. It was during a few short years at the top of his solo career, when he shared the stage with an equally iconic partner, Randy Rhoads.
April 15, 2011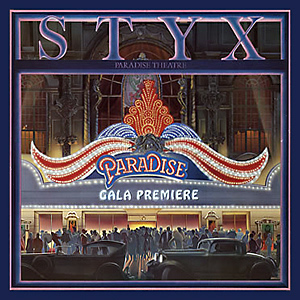 At a time when the "concept albums" had all but gone out of fashion, Styx released Paradise Theatre, an album that loosely couples a fairly interesting concept with some strategically placed (albeit unrelated) pop and rock songs.
April 20, 2011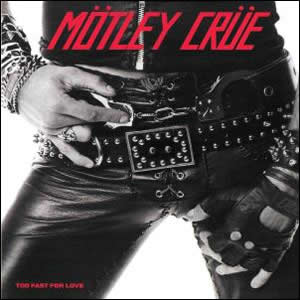 Mötley Crüe had a brief moment of pre-glam, pre-hair when they were simply a hungry hard rock band from L.A. looking to make their breakthrough. Their 1981 debut album Too Fast for Love captures this era in raw and unpolished form.
April 25, 2011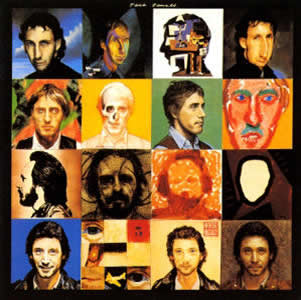 Face Dances was the ninth album from the legendary band The Who but their first without drummer Keith Moon, who died in 1978. In spite of this fracture in personnel integrity, Face Dances in actually a very enjoyable album that captures the band's sound as they enter the twilight of their career.
April 30, 2011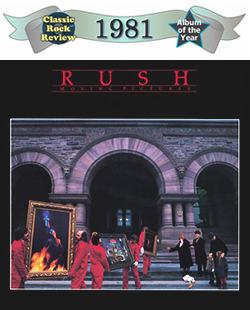 Moving Pictures would represent a crossroads for Rush, at once showcasing many elements of the sound that they had forged through the late 1970s while also previewing, ever so slightly their new wave sound of the early 1980s. In this sense it may well be the most diverse album that Rush ever produced.
May 15, 2016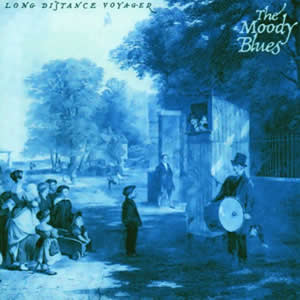 The Moody Blues made an elegant return to the top with the musically impressive and commercially successful Long Distance Voyager. This was also the only album that the group ever got to record at their custom built studio, which was soon decommissioned after their label got bought out.
June 30, 2016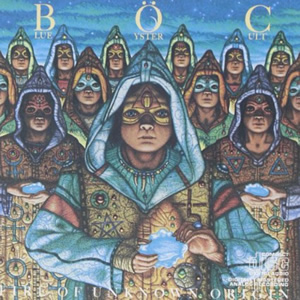 For their eighth studio album, Blue Öyster Cult created a fierce, and uncompromising album with the 1981 release, Fire of Unknown Origin. The album contains tracks with science-fiction and fantasy lyrics and theatrical music, heavily augmented by keyboards to make a unique record.
July 10, 2016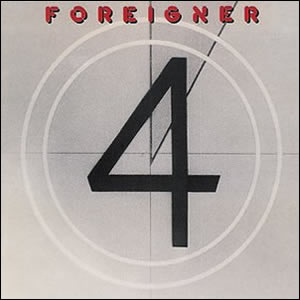 On their aptly titled fourth album, Foreigner at once reached the peak of their seventies-style AOR rock and began the pivot towards their more mellower eighties-style pop music. The result of this effort, Foreigner 4 was a multi-platinum selling, number one LP which would become the peak of the band's career.
June 9, 2021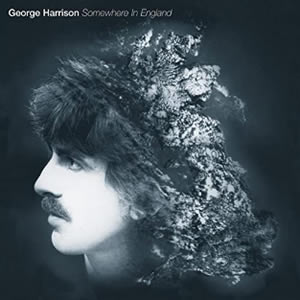 Completed shortly after the assassination of former bandmate John Lennon, Somewhere in England was a struggle to make for George Harrison and this ninth solo album marked the beginning of a musical retreat for him.
September 15, 2021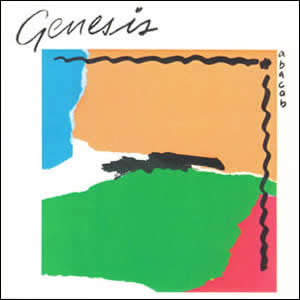 Genesis continued their transition towards sleek and stylish pop/rock with the worldwide success of Abacab. Self-produced at their new private, state-of-the-art studio, this record seamlessly incorporated art rock with contemporary pop in 1981.
Final 1981 Poll Results
Q: What is the best album of 1981?
1
Moving Pictures by Rush
30.3%
2
Ghost In the Machine by The Police
20.5%
3
Give the People What They Want
by The Kinks
18.1%
4
Escape by Journey
12.2%
5
Freeze Frame by J. Geils Band
10.8%
6
Bella Donna by Stevie Nicks
6.8%
7
Abacab by Genesis
1.4%
Conducted on our site, March-April, 2011
← 1980
All Reviews
1982 →