The year 1975 may be the last truly classic rock year in the sense that a plethora of rock sub-genres were on the way to fragment the rock world in subsequent years.

* 1975 Album of the Year
+ Double Album Review

Below are further descriptions of each album, in the order that we reviewed.
September 3, 2015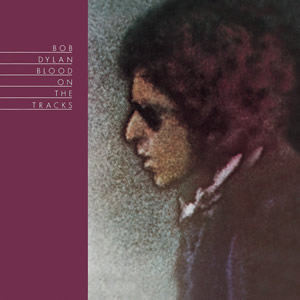 Although it was initially panned by critics, Blood On the Tracks has long been considered Bob Dylan's finest effort of the 1970s. This confessional album was spawned during a turbulent time in Dylan's life and the honest approach has held up spectacularly over the past four decades.
September 7, 2015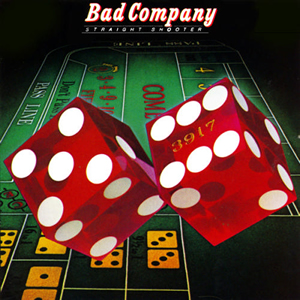 Recorded shortly after the successful release of their debut album, Bad Company branched out to include richer compositions on 1975's Straight Shooter. This classic album was nearly as successful and equally indelible through the decades.
September 12, 2015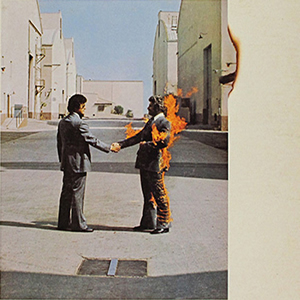 Pink Floyd's 1975 concept album, Wish You Were Here, was loosely based on the plight of former group leader Syd Barrett. Musically, the album is a tor-de-force for guitarist David Gilmour as well as a showcase for keyboardist Richard Wright.
September 17, 2015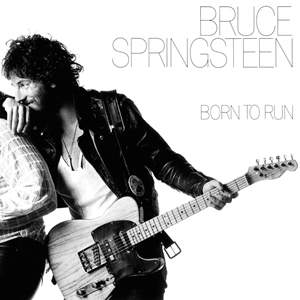 Bruce Springsteen's third album, Born To Run, was set up as an all-or-nothing attempt to break into the commercial mainstream. The huge budget and subsequent production provided much to achieve this, but it was Springsteen's compositions which have sustained this as a classic decades later.
September 20, 2015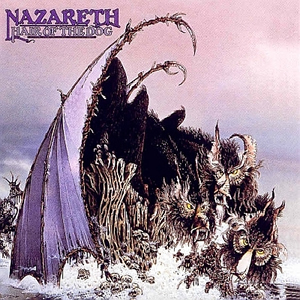 Nazareth reached the pinnacle of their long career with the success of their sixth studio album, Hair of the Dog. The album at once contained both their strong and straight-forward hard rock as well as indulged some of the group's tendencies to experiment with other styles and sub-genres.
September 24, 2015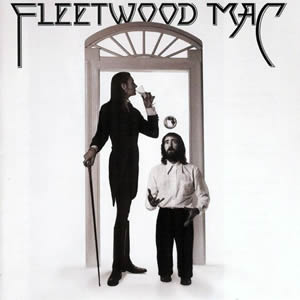 After nearly a decade of recording and touring through several lineup changes, Fleetwood Mac finally found their perfect lineup and winning formula starting in 1975. Their self-titled tenth album spawned several hit songs and topped the album charts, setting the group up for even great success to follow.
September 27, 2015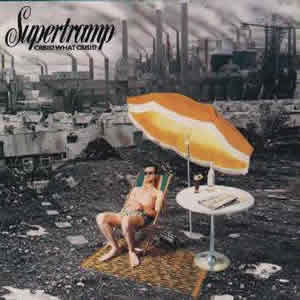 Supertramp released an underrated musical gem in 1975, which features solid material from end to end. Often overshadowed by the more popular albums the group released before and after, Crisis? What Crisis? has held up well over the four decades since its release.
October 1, 2015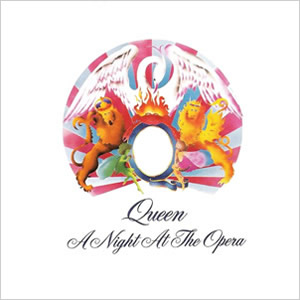 Queen pushed all of the established boundaries of hard rock on their 1975 classic A Night at the Opera. The album uses multi-layered instrumentation and vocals while exploring many divergent genres to achieve a totally unique status among classic rock albums.
October 4, 2015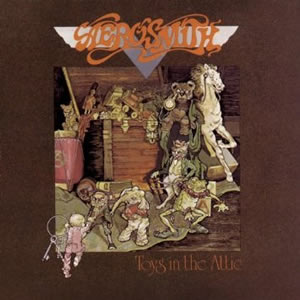 In 1975 Aerosmith broke away from their critics' perception of the group as an American clone of the Rolling Stones by unambiguously defining their sound on Toys in the Attic. This diverse compositional and sonic masterpiece would become their most popular album and has remained so for the four decades since its release.
October 9, 2015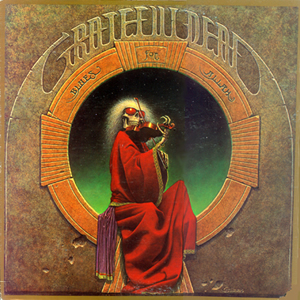 The Grateful Dead came back from their first extended break by recorded the musically fascinating Blues for Allah, The album features strong contributions and performances by each of the group's then seven members and captures the band as a whole at their most relaxed and inspired during the era.
October 12, 2015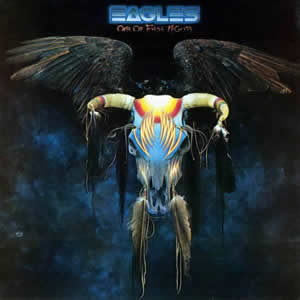 The Eagles reached a musical crossroads with their fourth studio album, One of These Nights. This chart-topping album which spawned three Top 5 singles was at once the first for new guitarist Don Felder and the last for founding member Bernie Leadon.
October 15, 2015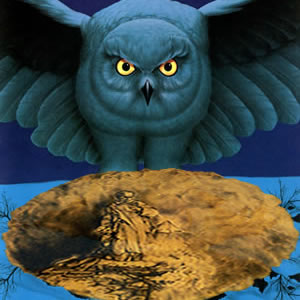 Rush came into their own in 1975 with the release of two classics, Fly By Night Night and Caress of Steel. While these albums were met with differing commercial and critical response, they both worked to forge the group's musical path in future years.
October 19, 2015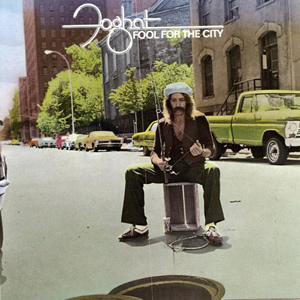 After several years of building an audience through relentless touring and recording, Foghat found their commercial success in 1975 with Fool For the City, which still stands as the most popular and highest regarded album in the group's catalog.
October 22, 2015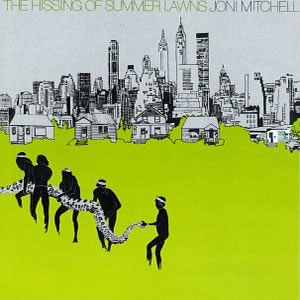 Joni Mitchell completed her musical transition from folk and commercial pop to jazz with the Avant Garde The Hissing of Summer Lawns. The album explores many musical styles and lyrical themes which makes this a very unique and interesting album.
October 25, 2015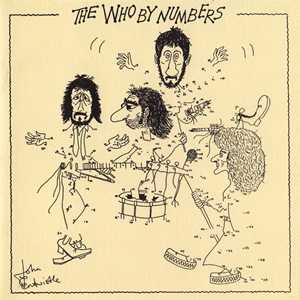 The Who By Numbers is a potpourri of new and re-purposed material by The Who. Coming after years of complex rock operas, this strikes a simpler balance of artistic vision and ambition.
October 29, 2015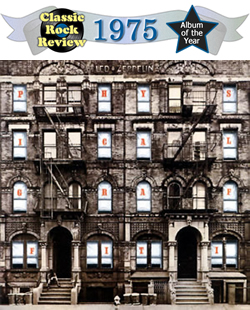 Physical Graffiti combined a range of genre-stretching tunes from the early seventies with some tremendous new material which saw Led Zeppelin expand on their blues/rock mastery as well as stretch into new areas of funk and new wave. The result is the richest, most musically diverse, longest and overall best album by the 1970s best rock band and our Album of the Year for 1975.
March 7, 2020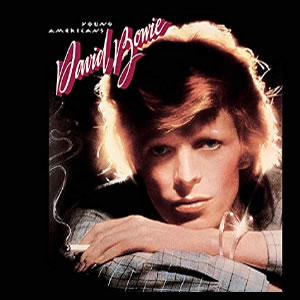 David Bowie moved strongly towards R&B and Soul on 1975's Young Americans. Surrounding himself with first-rate session players, Bowie delivered an album that approximated the mid-seventies sound of Philadelphia.
June 16, 2020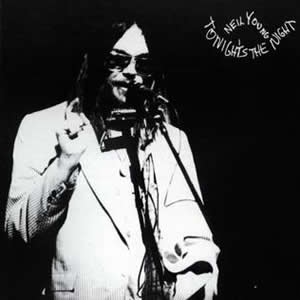 Tonight's the Night was written and recorded by Neil Young in 1973, shortly after the two deaths of friends from heroin overdoses. This raw, unpolished, authentic musical expression of grief was also a rejection of Young's recent stardom and he had to fight for two years to get his label to finally release it in 1975.
August 4, 2020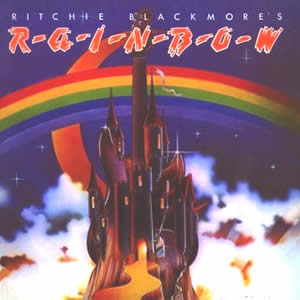 Ritchie Blackmore's Rainbow was not originally intended to be the debut of a new group, but Blackmore enjoyed the experience of making this record so much that he departed from the staple group Deep Purple and made Rainbow his full time project for years to come.
September 16, 2020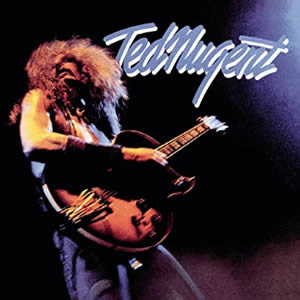 After after nearly a decade with the Amboy Dukes, Ted Nugent decided to strike out with a new dynamic hard rock band, image and sound. His 1975 self-tiled solo debut reflects an unapologetic approach to rock n' roll and nicely captures the untamed fury of the moment.
December 18, 2020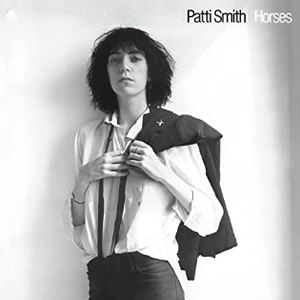 Patti Smith's debut album, Horses, seemed to anticipate the coming punk and new wave phases a few years in advance. Here, her anarchic vocals recite emotional and poetic lyrics are placed above simple, intensifying music for a potent and original effect.
← 1974
All Reviews
1976 →