Along with the regular, year-by-year album reviews, Classic Rock Review does special features on aspects of classic rock which fall outside the normal flow of artist-centric albums. In our debut year of 2011 we did three of these special features and plan on doing about as many per year moving forward.
---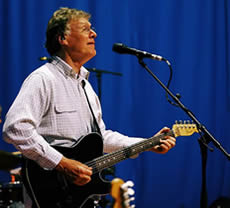 April 23, 2017
After more than a half century on the international stage, Steve Winwood has not lost a step in the quality of his musicianship and performance.
---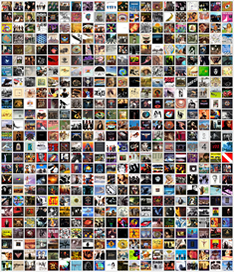 December 22, 2016
We have published our 500th album review, a milestone which dates back to our inception on January 1, 2011 and includes in-depth reviews of the best and most important rock and roll albums released during the classic rock period.
---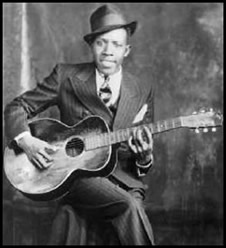 November 23, 2016
On November 23, 1936 in San Antonio, TX, a young blues man from the Mississippi Delta cut the first half of his famed 29 recorded tracks. These simple songs would ripple through the rock and roll world some three decades later, when some English musicians discovered the classic recordings and implemented many of the unique and innovative techniques of Robert Johnson.
---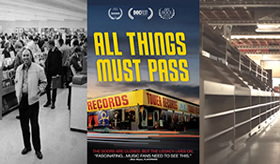 September 14, 2016
All Things Must Pass is a feature-length documentary, which examines the meteoric rise and fall of Tower Records, as well as its culture and influence to rock's classic era.
---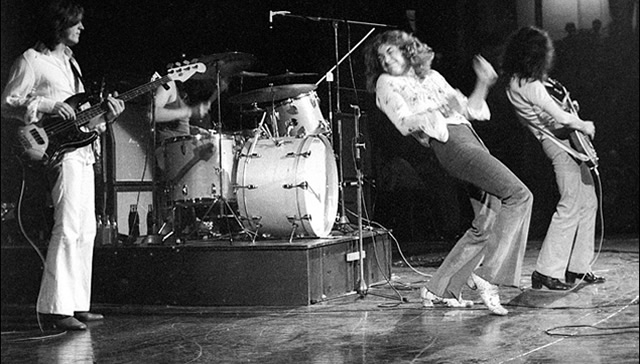 January 25, 2016
An in-depth exploration of the question of why Led Zeppelin, a band from the 1970s, is still popular today with vast audiences, especially the younger ones.
---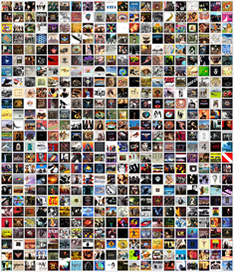 December 31, 2015
At the beginning of 2011, Classic Rock Review set out on a monumental task to review the best and most important rock and roll album released during the 30 year period between 1965 and 1994. To accomplish this, we set up a 5 year schedule, covering six classic years annually or approximately one every two months.
---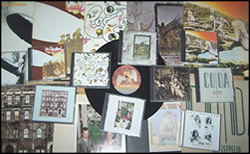 June 20, 2015
While all artists should be compensated and copyrights should be respected, I personally feel entitled to access to any Zeppelin recording free of charge for the rest of my life.
---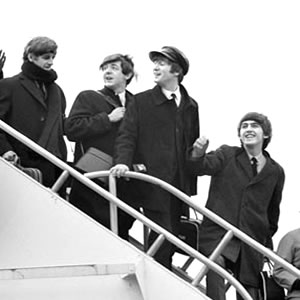 December 27, 2014
Classic Rock Review looks at the top moments from the historic rock year of 1964 as we conclude the 50th anniversary of those important moments.
---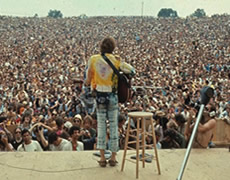 August 17, 2014
Classic Rock Review joins the celebration of the 45th Anniversary of the historic 1969 Woodstock Music Festival. In conjunction with Top 9 Lists, we present a list of the Top 9 Rock Festivals of all time, along with a bonus list of Top 9 Single Day, Single Location Concerts
---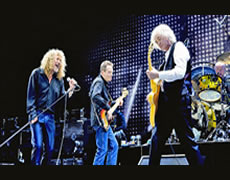 June 22, 2014
Comebacks and Reunions of classic rock acts are frequent occurrences these days. Classic Rock Review takes a special look at some of the most important and successful, with a special focus on those during the year 1994
---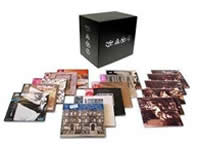 August 8, 2013
Ever since the beginning of the rock era, there have been compilations and once the "classic era" albums come into prominence in the mid to late sixties, "Greatest Hits" or "Best of" collections stepped in to supplement regular album releases as well as reach out to audience segments who only wished to sample a certain artist's output.
---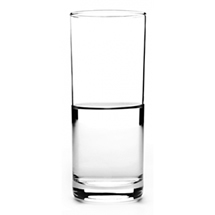 June 30, 2013
Today Classic Rock Review has reached the halfway point of our five-year mission to review the important album of the classic rock era (1965-1995). We've focused in on fifteen of these years and reviewed over 200 albums, all while slowly growing and reaching out to more and more viewers on a daily basis.
---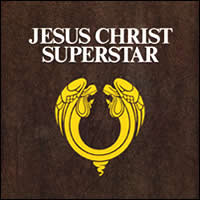 March 29, 2013
Before it was a theatre act, a Broadway play, or a major motion picture, Jesus Christ Superstar was simply a 1970 rock album produced by composer Andrew Lloyd Webber and lyricist by Tim Rice, with performances by top-notch British musicians who would go on to achieve much in the rock world.
Review of Jesus Christ Superstar, a Rock Opera

---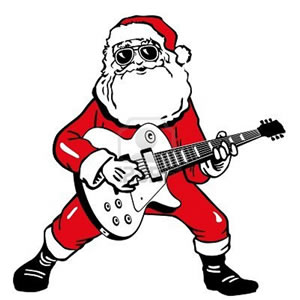 December 8, 2012
Nearly from its inception, rock and roll and Christmas songs have made for a potent mixture of holiday-flavored punch. This marriage dates back to 1957 with the first Elvis Presley Christmas Album and Bobby Helms's timeless "Jingle Bell Rock", a rockabilly Christmas classic which was actually written by an advertising executive and a publicist.
---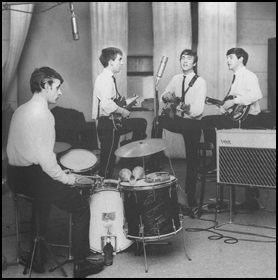 June 6, 2012
On June 6, 1962, The Beatles did their first recording sessions at what would later be re-named Abbey Road Studios. On that day 50 years ago, no one involved could have possibly imagined how historically connected this building in London and that shaggy rock band from Liverpool would become.
The Beatles First Abbey Road Session
The Beatles' Last Audition

---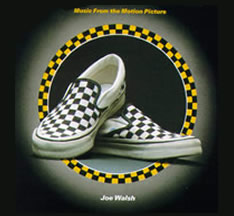 April 9, 2012
We've looked at the most prominant Movie Soundtracks of rock history, narrowing them down by defining this category with the main criteria of original music, recently produced (at the time of release), and by various artists. However, we also looked at soundtracks which fell outside this criteria.
Feature on The Movie Soundtrack
---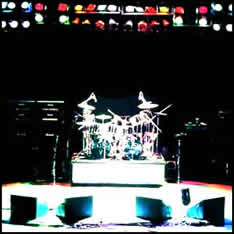 December 16, 2011
Even though most of what we review are studio productions, there have been hundreds of quality Live Albums released through the years. So today we examine some of the more important live albums through time, with a special look at 1976, a year that was especially rich with quality live albums.
---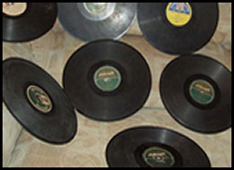 October 16, 2011
Classic Rock Review is built around the concept of The Album, which we define as a collection of professionally recorded songs by a single artist published together usually through a single source of media. Here we looked at the evolution of albums.
Other Classic Rock Review Blogs
06/01/14 – Roxy Music
07/29/12 – The Rolling Stones in 1967