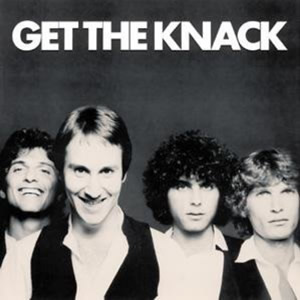 Get the Knack was one of those rare debut albums that became the singular phenomenal success defining  a band's career. Released in the beginning of summer 1979, this album by The Knack was, at the time, one of the most successful debut records in history. The dozen tunes that make up this shooting star of an album combine timely, glossed-up pop/punk aesthetics with suggestive and borderline risque lyrics to make a potent combination which struck at chord among the youth at the end of the 1970s.
In May 1978, less than a year before recording their successful debut, the quartet was formed in Los Angeles. Vocalist Doug Fieger and guitarist Berton Averre had previously formed a songwriting partnership and were able to hit the ground running with the new band and quickly gain a following. By the end of 1978, The Knack was courted by several major record labels and the group decided to sign with Capitol Records in January 1979.
In April 1979, the album was recorded in just two weeks with producer Mike Chapman. Upon its release and aggressive marketing campaign, Get the Knack was an immediate success. It went Gold in less than two weeks, sold more than a million copies in less than two months, and spent five weeks at number one on the US album charts, ultimately becoming one of the best selling albums of 1979.

Get the Knack

by

The Knack
Released: June 11, 1979 (Capital)
Produced by: Mike Chapman
Recorded: April 1979
Side One
Side Two
Let Me Out
Your Number or Your Name
Oh Tara
(She's So) Selfish
Maybe Tonight
Good Girls Don't
My Sharona
Heartbeat
Siamese Twins (The Monkey and Me)
Lucinda
That's What the Little Girls Do
Frustrated
Group Musicians
Doug Fieger – Lead Vocals, Guitars
Berton Averre – Guitars
Prescott Niles – Bass
Bruce Gary – Drums
By far the record;s most popular track, "My Sharona" features a riff built on  an infectious beat by drummer Bruce Gary, with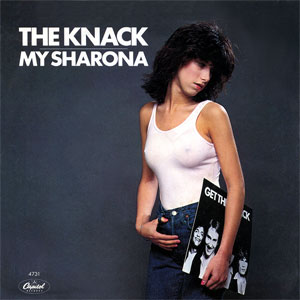 a melody and repeated lyrical motifs that made this the number one pop song of the year. The song further features a cool instrumental break with an extended guitar lead that gives it much classic rock cred and helps make it an indelible listen even after 40 years. The song was written by Fieger for his then 17-year-old girlfriend Sharona Alperin, who appeared on promotional copies of the single.
Unfortunately, "My Sharona" is the only true highlight of the album's second side, which includes a cover of Buddy Holly's "Heartbeat", the new wave spaz of "Siamese Twins (The Monkey and Me)", the jangly power pop of "That's What the Little Girls Do" and the anthemic closer "Frustrated". The only slightly original track on Side 2 is "Lucinda", which features cleverly built guitar phrases.
The first side is much more interesting overall, starting with the relentless drive of "Let Me Out", a quasi punk teen anthem with definite Cheap Trick influence. "Your Number or Your Name" has a calmer melody while maintaining the fast and upbeat rhythms of the opener, while "Oh Tara" introduces a more complex arrangement with animated bass by Prescott Niles which helps give this upbeat new wave song an overall feel like a ballad. The first and only actual ballad on the album is Fieger's "Maybe Tonight", with a finely strummed electric guitar is joined by an acoustic and some strategic overdubs and tape effects, including backwards masked drum cymbals, pedal-laden guitar effects, double-vocal effects and rich harmonies.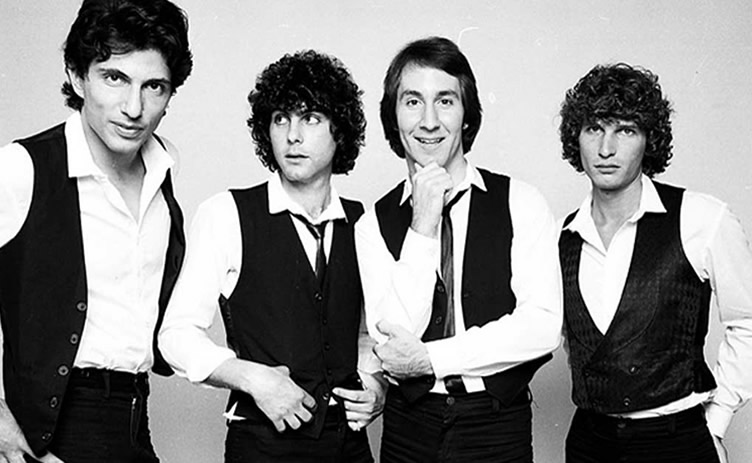 Then there's the two most controversial songs on the album, both of which originally contained explicitly vulgar lyrics which were later changed to make these suitable for airplay. "(She's So) Selfish" features a deliberately slow drum beat through its long intro before getting to the lyrics which have been criticized as being sexist and downright nasty. The hit song "Good Girls Don't" is built an intro harmonica riff with an overall excellent melody and chorus hook as a pure example of late seventies pop rock. Originally written by Fieger in 1972, the song was made radio-friendly by altering the lyric "wishing you could get inside her pants" to "wishing she was givin' you a chance".
With the overnight success of Get the Knack, a strong backlash materialized against The Knack in the music industry. This was magnified when their quickly recorded follow-up album, …But the Little Girls Understand and its related single releases were all commercial flops in 1980. This sharp contrast of endeavors soon led to internal dissent within the group and, by mid-1982, the Knack split up.
~

Part of Classic Rock Review's celebration of 1979 albums.