1966 Classic Rock Reviews


Logically, 1966 is the first real you to include a substantive amount of releases of rock albums in the form that the "rock album" would take in subsequent years – original material, musician and band oriented. Sure, there were many great rock albums in 1965 and previous, but these were fewer and further between, and came mainly from the Bob Dylan and Beatles camps. All that being said, 1966 was an incredible year for rock albums. Everything was new and experimental and sonically, technology was coming into form.

We featured albums from the year 1966 during September and October 2011. During that 45th anniversary celebration of this music, we originally reviewed 12 albums:

* 1966 Album of the Year

Below are further descriptions of each album, in the order that we reviewed them.
September 3, 2011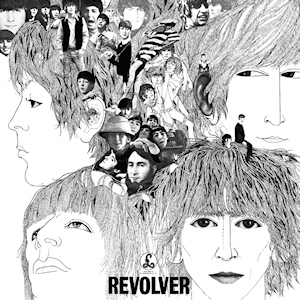 In 1966, The Beatles gave up the madness of touring to concentrate on making great studio albums. Revolver was an innovative milestone as the fab four fused together many styles and experimented with all kinds of genres. Somehow, it all worked and the album ushered in a new age of classic rock and roll.
September 10, 2011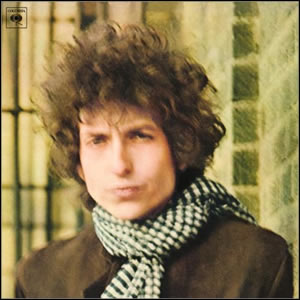 Bob Dylan's music serves as an inspiration in dark times. Blonde On Blonde is a seminal album in Dylan's mid-sixties career that somehow balances the silly, the philosophical, and the melancholy. This double album was also his third release in barely over a year.
September 15, 2011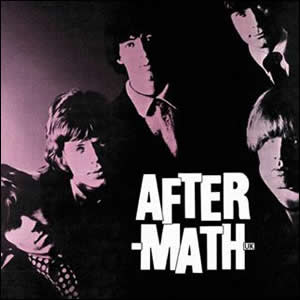 With Aftermath, the Rolling Stones progressed from a strictly blues-based band towards their more distinctive sound and image as "rock and roll's bad boys". This album incorporates a unique and distinct sonic quality, driven mainly by multi-instrumentalist Brian Jones.
September 21, 2011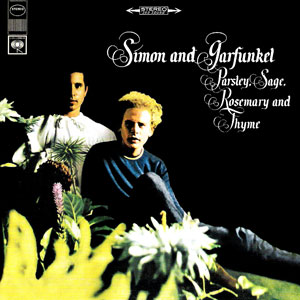 Although Parsley, Sage, Rosemary and Thyme is officially the third album by Simon & Garfunkel, it is really their first commercial and artistic breakthrough. This album, like many albums from 1966, fused different styles and genres which helped push out the outer walls of the rock n roll universe.
September 25, 2011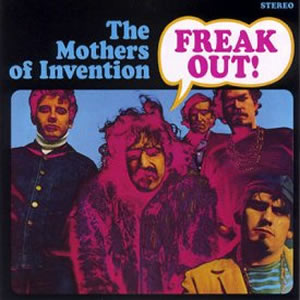 Frank Zappa spent three decades creating the most avant garde types of art rock with a vast body of work which included 62 albums of original work released during his lifetime. The first of these was an ambitious effort done by his band The Mothers of Invention in 1966 called Freak Out!
September 29, 2011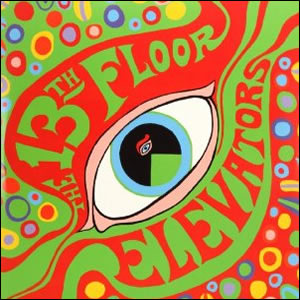 Emerging from Austin, Texas in the mid sixties was the band which many consider to be the pioneers of physchedelic rock, The 13th Floor Elevators. The short-lived band had members which were vocal advocates (and heavy users) of mind-altering substances and their sound contained the unique instrument known as the "electric jug".

Review of The Psychedelic Sounds of the 13th Floor Elevators
October 4, 2011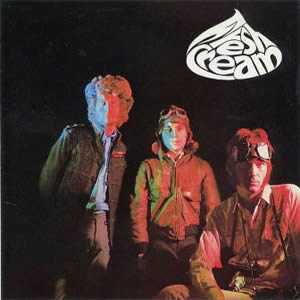 While grounded heavily in blues, Cream's debut album Freah Cream touches on all of the trio's collective experiences of blues, jazz, pop, rock, and psychedelia. In the process, the album opens the door to all kinds of serious and experimenetal rock music that was to come.
October 9, 2011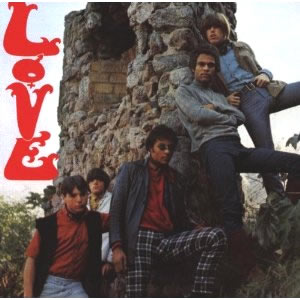 The Los Angeles based band Love had a rather short but important ride on the sixties rock scene, being especially influential on California artists such as Jimi Hendrix and the Doors. Love released three distinct and original albums through 1967 with this eponymous debut being the most rock-oriented.
October 15, 2011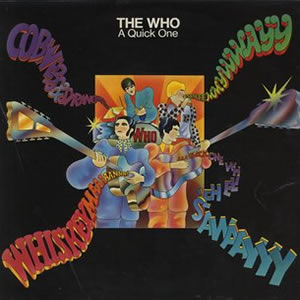 The Who's second album is widely regarded as being the pivotal album for the group, due both to their rapid departure from the R&B/pop formula and a migration towards more original songwriting. The band began to grapple with more complex themes, both melodic and lyrical, and charted their course towards future works.
October 20, 2011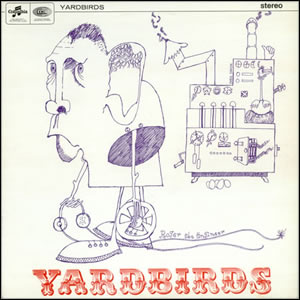 The only true, original album by The Yardbirds, this eponymous effort which would become known as "Roger the Engineer" features some great experimentation into the worlds of psychedelia and heavy blues lead by guitarist Jeff Beck.
October 24, 2011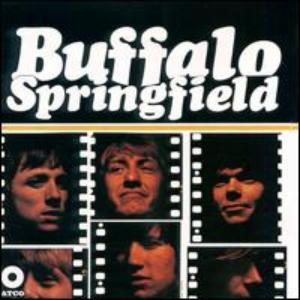 Buffalo Springfield was loaded with young talent who played together for a very short time in the late sixties before ultimately splitting in several directions and forming some of the top folk-rock acts of the seventies. The self-titled debut album was released in late 1966 and fueled by one tremendous song.
October 27, 2011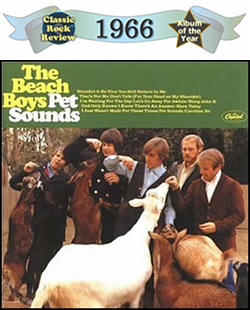 In 1966, the Beach Boys took a radical turn under the leadership of Brian Wilson with the release of the innovative and artistic Pet Sounds. Wilson enlisted the help of over 50 session musicians, performing instruments from all accross the musical universe and, although a relative commercial failure, the album would go on through history being critically acclaimed.
September 6, 2016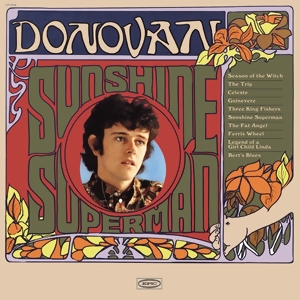 In 1966 Sunshine Superman, the third album by Donovan was at the vanguard of the psychedelic age with a clever blend of folk, pop and Eastern music. This highly successful album was the Scottish singer's first collaboration with producer Mickie Most.
November 21, 2016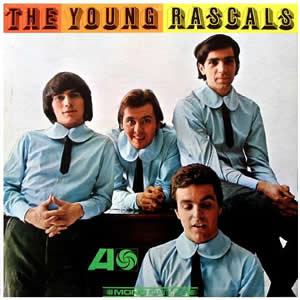 The Young Rascals is a solid debut album which couples a raw garage-band sound with a genuine knack for soul. Although most of the material is made of cover songs, this mid-'60s features strong original performances by this New Jersey based quartet.
July 18, 2021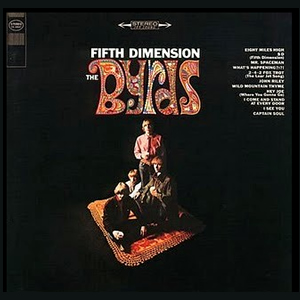 While Fifth Dimension is quite uneven musically, it still managed to be a highly innovative and influential album for The Byrds in 1966. In the wake of their chief songwriter departing the group, they moved slightly towards psychedelic rock.
October 13, 2021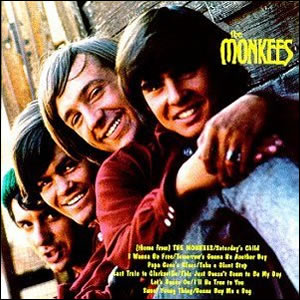 When The Monkees arrived in the fall of 1966 as both a television series and a pop music act with their self-titled debut album, they reach instant and phenomenal success.
October 29, 2021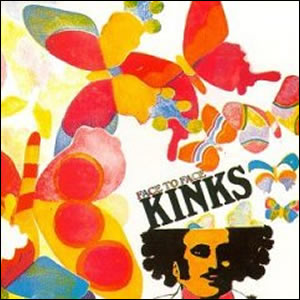 Face to Face was a fine collection of pop songs that branched out The Kinks' core sound with several musical subgenres. A loose concept album, commenced the expansion of the group's sound which persisted through the late 1960s.
Final 1966 Poll Results
Q: What is the best album of 1966?
1
Revolver by The Beatles
41.2%
2
Pet Sounds by The Beach Boys
31.4%
3
Blonde On Blonde by Bob Dylan
17.7%
4
A Quick One by The Who
7.8%
5
Buffalo Springfield by
Buffalo Springfield
3.9%
Conducted on our site, September-October, 2011
Other 1966 Albums of Note
1966 included a pure blues album featuring Eric Clapton with John Mayhell and His Bluesbreakers. The year also included one of Frank Sinatra's biggest, late-era hits and his daughter Nancy's biggest hit ever. It was the heyday of such artists as The Mamas and the Papas, as well as the debut of Neil Diamond, Jefferson Airplane and The Monkees.
<< 1965
All Reviews
1967 >>