1972 Classic Rock Reviews


We featured albums from the year 1972 during November and December 2012. During this 40th anniversary celebration of this music, we have written original reviews the following albums:

*1972 Album of the Year

Below are further descriptions of each album, in the order that we reviewed.
November 2, 2012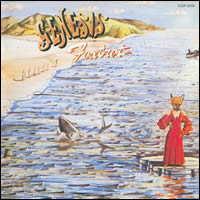 Foxtrot is a solid album by Genesis, which struck a nice balance between jam-oriented progressive rock and theme-oriented art rock with not a weak single moment anywhere on the album. It would become the first in a trilogy of classic albums by the band in the early 1970s.
November 7, 2012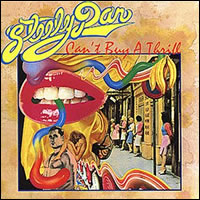 For a debut effort, Can't Buy a Thrill by Steely Dan is quite polished and refined. This is hardly a surprise as the group's founders and core songwriters Donald Fagen and Walter Becker are notorious for their near-obsessive perfectionism in the studio.
November 11, 2012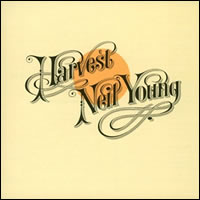 Harvest is an album of Americana personified by Neil Young. It is where rock and roll goes to Nasville (literally), with simple and tight rhythms and subtle acoustic guitars are flavored by distant steel guitars and harmonica all under clearly vocalized lyrics about the simple struggles of life.
November 15, 2012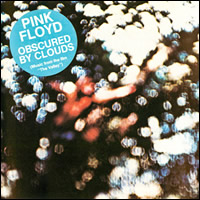 One of the lost treasures of classic rock and, by far, the most overlooked album by Pink Floyd during their classic era, Obscured by Clouds acted as a mere warm-up for the more ambitious and highly-regarded 1973 classic Dark Side of the Moon. Still the music here is excellent.
November 20, 2012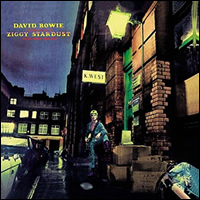 Through a very long and distinguished career, David Bowie's absolute classic is the 1972 album The Rise and Fall of Ziggy Stardust and the Spiders from Mars. It takes the musicianship and experimental of Bowie's previous albums to a whole new level and, although it is a concept album, nothing feels forced and nowhere is it repetitive, just a grand parade of songs which collectively tell a story.

Review of The Rise and Fall of Ziggy Stardust and the Spiders from Mars
November 25, 2012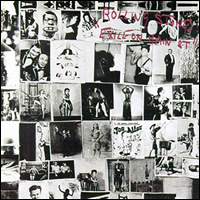 Many esteemed and big-name rock publications have rated Exile On Main Street by The Rolling Stones as one of the greatest albums of all time. While the music is legitimate rock throughout, this 1972 double album pales in comparison to its predecessor and breaks very little new ground to be held in such esteem.
November 29, 2012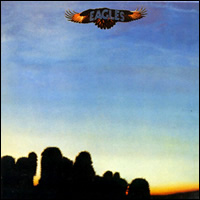 The Eagles produced a very impressive debut album in 1972, both in songcraft and pure sound. All four original members of the band participated in writing and singing lead on multiple tunes, and the album spawned more radio hits than any of the band's early efforts.
December 3, 2012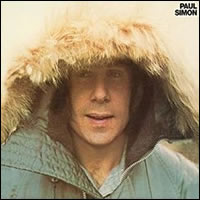 With his first solo effort after the breakup of Simon and Garfunkel, Paul Simon distinguished himself finely by exploring many root-American genres as well as some world musical influences. Simon instantly staked his own claim in the musical landscape with this first of many interesting albums.
December 10, 2012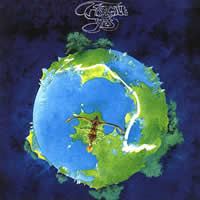 Fragile, the fourth album by Yes is really a bridge between its rock-influenced predecessors and the nearly pure prog albums which would follow. The album features four tracks of full band performances interspersed by five short tracks which each showcase an individual member of the band.
December 14, 2012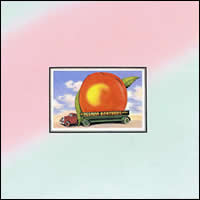 A unique hybrid album that literally bridges two eras of The Allman Brothers Band, the 1972 double album Eat a Peach was recorded prior to and in the wake of the tragedy which took the life of lead guitarist Duanne Allman. Allman was killed in a motorcycle accident in October 1971 and the album is a tribute to him and his fantastic guitar work.
December 17, 2012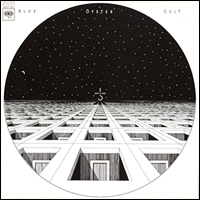 The eponymous debut album by Blue Öyster Cult kicked off the year 1972 as well as the recording career of this Long Island, New York based rock group. Often referred to as "the thinking man's heavy metal group" or "heavy metal for those who hate heavy metal".
December 20, 2012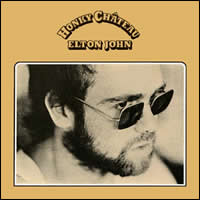 Honky Château was a very transitional album for Elton John, beig the first to feature his regular touring band and bridging his singer/songwriter early career with the more pop/rock oriented music he would ride to pop fame in the coming years.
December 25, 2012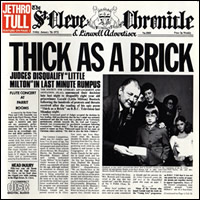 Thick as a Brick may be the album that brought progressive rock to its ultimate end, being one long song that covered both sides of this fifth studio album by Jethro Tull. It was deliberately crafted as an "over the top" concept album, to the point where all the lyrics were credited to a fictional child prodigy named "Gerald Bostick". These lyrics and music were actually written by the band's front man, Ian Anderson.
December 29, 2012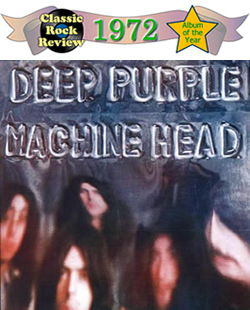 Deep Purple is often overlooked as one of the truly great classic rock acts. This may be due to several factors, including the fact that they reigned during the prime of so many other great British rock groups who tended to crowd out this band's accomplishments. In any case, this was a top-notch act and they were never better than they were on their 1972 classic Machine Head.
April 28, 2017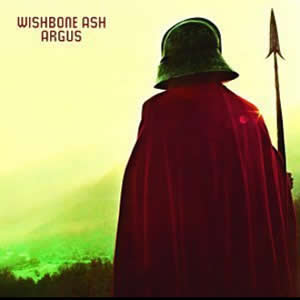 Wishbone Ash dabbled all kinds of hard rock genres in the early 1970s and found a bit of a distinctive sweet spot with the 1972 release, Argus. Here, the group merged some folk and blues elements with extended rock jams and a lyrical medieval concept to forge a unique record.
July 10, 2017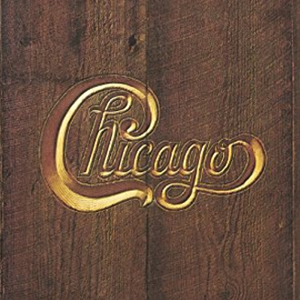 The first of their studio albums to be of standard, single-disc length, Chicago V has held up through the decades as the most cohesive album in the long discography of Chicago.
September 14, 2017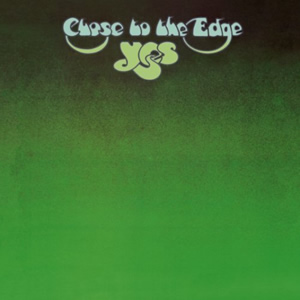 The critically acclaimed Close to the Edge was not an easy album to make and its intense studio sessions led to the departure of Yes's drummer, Bill Bruford. Still, this album would become the sonic culmination of all that the band had worked toward over through their early years and first five studio albums.
November 15, 2017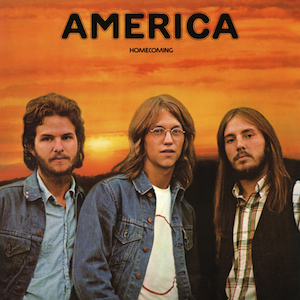 America's second album features the trio realizing their refined and folk-rock sound. The ten succinct tracks on Homecoming feature a clear and bright sound with some slight branching out towards diverse musical sub-genres.
Final 1972 Poll Results
Q: What is the best album of 1972?
1
Ziggy Stardust by David Bowie
30.3%
2
Exile On Main Street by
The Rolling Stones
25.8%
3
Machine Head by Deep Purple
13.6%
4
Harvest by Neil Young
12.1%
5
Eat a Peach by Allman Brothers Band
7.7%
6
Foxtrot by Genesis
7.5%
7
Thick As a Brick by
Jethro Tull
3.0%
Conducted on our site, November-December, 2012
Other 1972 Albums of Note
1972 had its share of debuts by artists who would make a bigger splash in years to come. These included albums from a California singer-songwriter named Jackson Browne to an Irish band called Thin Lizzy to a hard rock group from Germany called The Scorpions. The Moody Blues released their seventh album in five years but their last for another half decade, while Fleetwood Mac, Randy Newman, and Stevie Wonder all released important album. Elvis Presley released one his last studio albums.
<< 1971
All Reviews
1973 >>