1973 was a phenomenal year for music with some of the most timeless classic rock albums produced. The outer limits of the rock n roll universe continued to expand as well as the frontiers of technology. Artists such as Led Zeppelin, The Who, Genesis, and Pink Floyd were in their prime, while Aerosmith, Lynard Skynard, and Bruce Springsteen made striking debuts. The year also saw the first true post-Beatles success by Paul McCartney and the last top-notch album by the Allman Brothers Band.

* 1973 Album of the Year
+ Double album review

Below are further descriptions of each album, in the order that we reviewed.
January 3, 2013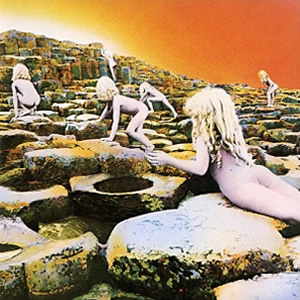 Coming during the heart of their phenomenal fame, Houses of the Holy achieves an odd but brilliant balance for Led Zeppelin. It is their most diverse album and sits right at the dividing point between their early and latter eras, with fascinating imagery and sounds that makes it a true rock classic.
January 7, 2013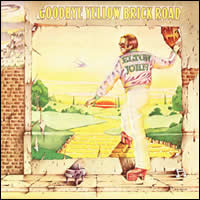 The double-length Goodbye Yellow Brick Road by Elton John starts extremely strong, with deeply produced and thoughtful compositions through the first side and a half, but also contains a barrage of trite filler, calling into question the necessity of a double album.
January 10, 2013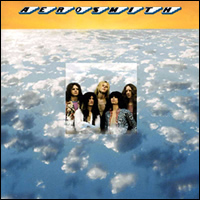 Aerosmith released a very impressive debut album in 1973, although it made very little ripples commercially upon first release. This self-titled debut is the quintet at their earliest, rawest, most blues-oriented.
January 14, 2013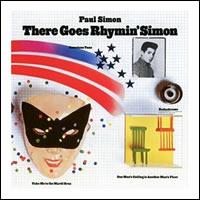 Paul Simon found a nice sonic balance with There Goes Rhymin' Simon. This album is bookmarked by two of his top pop hits with soft-rock songs in between, covering such diverse styles as R&B, gospel, reggae, folk, and jazz.
January 17, 2013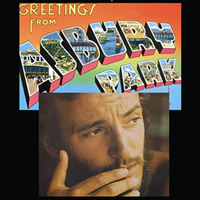 Although Bruce Springsteen was signed to the major Columbia Records, he decided to go relatively low budget in recording his first two albums in 1973. But what these albums lacked in slick production, the more than made up for with pure energy and originality.

Review of Greetings from Asbury Park, NJ and The Wild, the Innocent, and the E Street Shuffle
January 21, 2013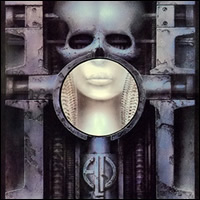 Emerson, Lake, & Palmer reached their progressive climax with their fourth studio album Brain Salad Surgery. It was the group's most ambitious and commercially successful album, with a mixture of rock and classical along with some cutting edge electronic sounds.
January 25, 2013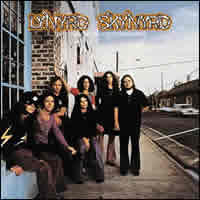 Lynard Skynard burst onto the national scene with their 1973 debut Pronounced 'lĕh-'nérd 'skin-'nérd, which not only featured many of the band's most popular songs but also defined the genre of "Southern Rock" more than any other album.
January 29, 2013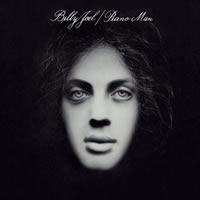 Billy Joel got his signature identity early in his career with Piano Man, Joel's second overall album. The album was written and recorded while Joel was in "exile" in Los Angeles under an assumed name, due to difficulties with his current label. It became Joel's breakthrough album, and contained his most famous song.
February 1, 2013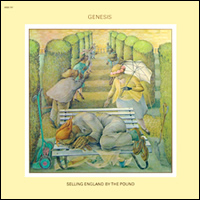 The classic lineup of Genesis was at their absolute peak musically and melodically on the 1973 album Selling England by the Pound. The album has a storybook quality as a collection of short stories, fables, and fairy tales, that don't really have much in common save the English themes.
February 6, 2013
Brothers and Sisters was at once the career peak and the first step into the abyss for The Allman Brothers Band. It was released in the wake of dual tragedies which took the lives of two founding members and saw the emergence of another member founding member as the group's primary driver.
February 10, 2013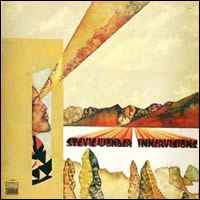 Although he was only 23 years old at the time of its release, Innervisions was already Stevie Wonder's 16th studio album. This was also the first on which he composed every song and virtually played every instrument.
February 13, 2013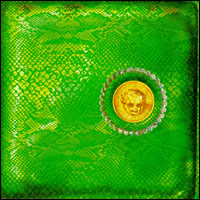 The Alice Cooper Band reached their commercial peak with 1973's Billion Dollar Babies. This sixth Alice Cooper album refined some of the basic rock grit of earlier work with the theatrical glam of the now famous (or infamous) live shows.
February 17, 2013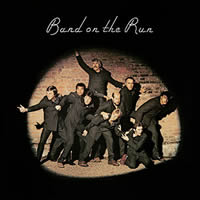 Paul McCartney finally hit on all cylinders in his post-Beatles career with Band on the Run. This was an album which propelled him back to the top of the pop charts along with his side group Wings.
February 21, 2013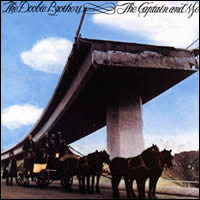 The Captain and Me is the third album by The Doobie Brothers on which they combine their trademark funk with just a touch of California folk and country-rock. Combined, this distinctive yet diverse record was their most substantial and consistent of their early years, offering differing sonic textures and enjoyable tunes.
February 24, 2013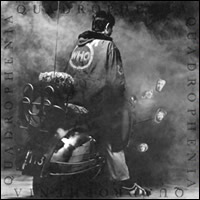 Quadrophenia completed the mega-creative trifecta for The Who, which peaked with Who's Next in 1971 but was bookended by the two greatest rock operas ever – Tommy in 1969 and this album in 1973. In this light, it may have been the creative high-water mark for the group and their primary songwriter Pete Townshend.
March 1, 2013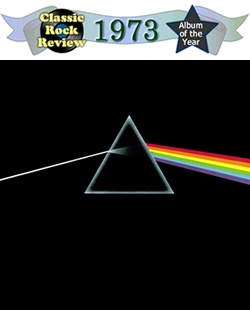 Perhaps the most fulfilling single album in rock history. The Dark Side of the Moon was the perfect convergence for both Pink Floyd and classic Rock in 1973. A critical and commercial masterpiece, the album remained on the charts for an incredible 741 weeks (over 14 years) and has sold an estimated 50 million copies worldwide.
May 3, 2018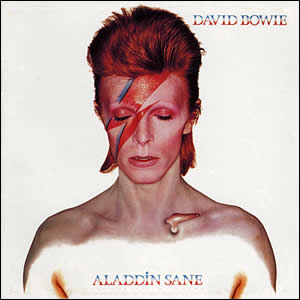 Using the glam/rock blueprint of "Ziggy Stardust", David Bowie placed the character on tour in America on the album Aladdin Sane. The album blends disparate musical elements ranging from lounge-jazz to classic blues to hard rock, making for a very diverse listening experience.
June 3, 2018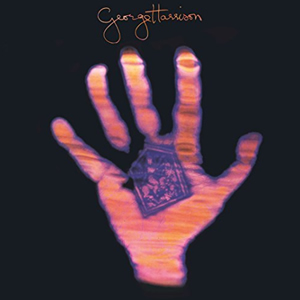 George Harrison's multi-million-selling Living In the Material World become a bit of an underrated masterpiece as he focused his vision and simplified the production. This 1973 fourth studio album by the former Beatle would also prove to be a unique piece in Harrison's solo output.
June 18, 2018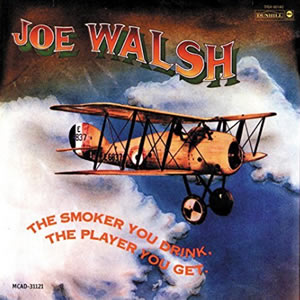 The Smoker You Drink, the Player You Get, was the second and final album by Joe Walsh and his short-lived group Barnstorm. The album features a very diverse array of of music, with each member contributing to compositions and styles featuring rock, blues, folk, Gospel and jazz elements.
August 28, 2018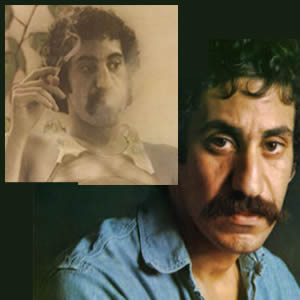 In 1973 Jim Croce found the pinnacle of his career success with the release of two successful albums, Life and Times and I Got a Name. Tragically, Croce was killed in a plane crash in between the release of these two albums.
September 21, 2018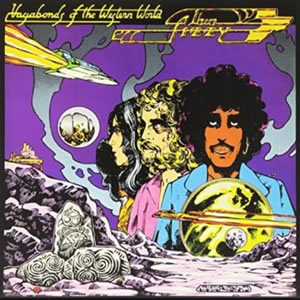 Vagabonds of the Western World was the third overall album by Thin Lizzy but ultimately their first sonically satisfying LP. This was a result of the surprising success of their previous single "Whiskey in the Jar," which allowed the trio more time and a larger budget to record.
November 3, 2018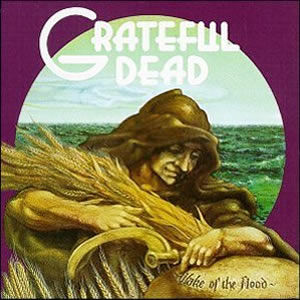 After a string of live albums to complete their deal with Warner Bros, the Grateful Dead began their own independent label and returned to the studio for 1973's Wake of the Flood. With some new personnel on board, the band's sound evolved to become more jazzy by nature.
October 15, 2018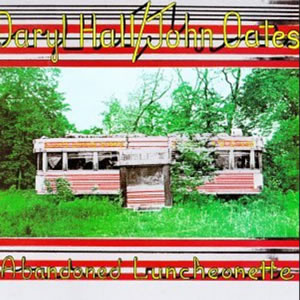 The critically acclaimed second album by Daryl Hall and John Oates at once captures the best on this duo early in their career and the promise of their distinct rock n' soul style that made them famous later. Although a very minor hit initially, Abandoned Luncheonette grew in stature through the decades to become a platinum selling album.
Final 1973 Poll Results
Q: What is the best album of 1973?
1
Dark Side of the Moon by Pink Floyd
48%
2
Houses of the Holy by
Led Zeppelin
24%
3
Selling England by the Pound by Genesis
14%
4
Band on the Run by Paul McCartney & Wings
11%
5
Brothers and Sisters by
Allman Brothers Band
3%
Conducted on our site, January-February, 2013
← 1972
All Reviews
1974 →