With the golden age of classic rock winding down and the advent of new styles such as punk and new wave, 1976 was a transitional year with much diversity in styles and forms. While the English rock bands that dominated the early seventies such as Led Zeppelin, Pink Floyd, Jethro Tull, and The Who were still around and going strong, a crop of new North American bands such as Aerosmith, Boston, Kiss, and Rush were fast establishing themselves at the forefront of rock.

* 1976 Album of the Year
+ Double album review

Below are further descriptions of each album, in the order that we reviewed.
November 2, 2011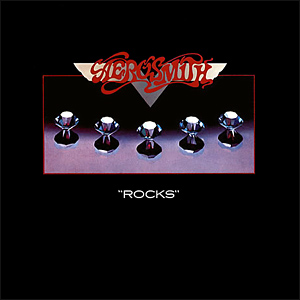 The fourth of four great albums by Aerosmith to launch their career, Rocks is a most aptly named effort with a pure, raw rock band. The album was a commercial success which would become a great influence on the prolific hard rock and heavy metal sound through the upcoming decade and a half.
November 9, 2011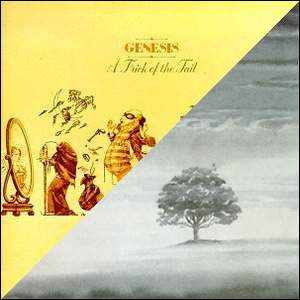 Genesis had a short and largely forgotten era between the departure of Peter Gabriel and their evolution into a hit-making pop band. The band put out two albums in 1976 with sounds that almost straddle both the past and future of this ever evolving band.
November 14, 2011
With pressure from their record company to deliver a more commercially appealing rock album, Rush decided to double down and make the album that THEY wanted to make as a band. The result was both a commercial and artistic breakthrough with 2112.
November 20, 2011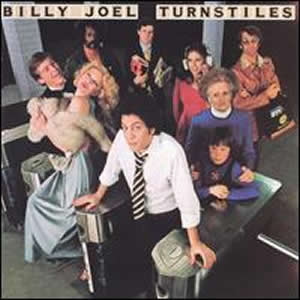 Turnstiles was, in a lot of ways, a "growing up" album for Billy Joel as he returned to New York from his exile in California, formed a more permanent band, and took over as producer. The songs are all deeply reflective and somewhat nostalgic, yet very diverse and entertaining, making this album his most cohesive ever.
November 24, 2011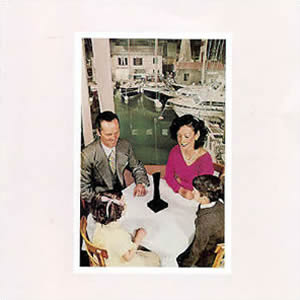 When vocalist Robert Plant was confined to a wheelchair following a serious car accident, Led Zeppelin decided to write and record a new "unplanned" album, resulting in Presence. Although it was the group's least successful album commercially, it was one one of their most important internally and it still sounds great four decades later.
November 30, 2011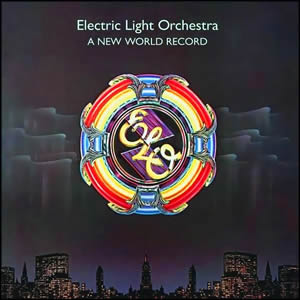 The Electric Light Orchestra reached the pinnacle of their creative and commercial success with A New World Record in 1976. The album fused their classical music elements with solid and accessible pop rock to make a very memorable and enjoyable album.
December 4, 2011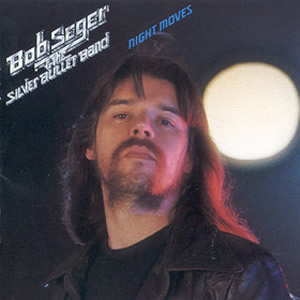 After a decade and a half of cutting his teeth with various groups and solo projects, Bob Seger finally made his commercial breakthrough after forming the Silver Bullet Band. Night Moves was the first of a string of blockbuster albums.
December 9, 2011
Finding one's way through darkness and heartbreak in life is the universal theme that gives The Pretender its staying power. This fourth album by Jackson Browne was written and produced in the wake of a personal tragedy of the highest degree.
December 12, 2011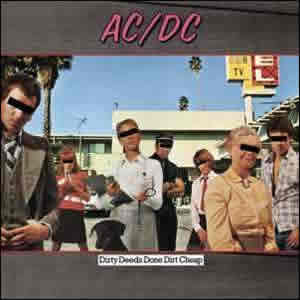 Dirty Deeds Done Dirt Cheap hits a unique groove like no other work in the rock n roll era. Still, the AC/DC album was curiously not released in the U.S. until nearly five years after its production in 1976, and a year after the death of lead singer Bon Scott.
December 14, 2011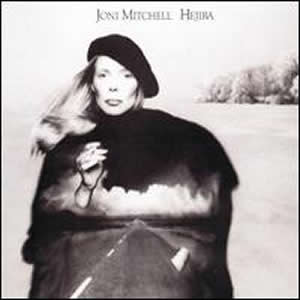 The songs on Hejira were written by Joni Mitchell on a solo drive from Maine to her home in Los Angeles. The underlying theme of the album is set in the music itself, which capture the constant motion of the road and scenary. It is the languid occupation of the driver's seat while all the "action" takes place within the mind.
December 17, 2011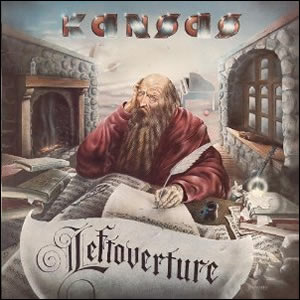 As I listened extensively to Leftoverture while preparing for this review, I came to appreciate just how talented the band Kansas was. But to read other popular critical reviews, you'd think they were inflated beyond their musical ability. Why?
December 19, 2011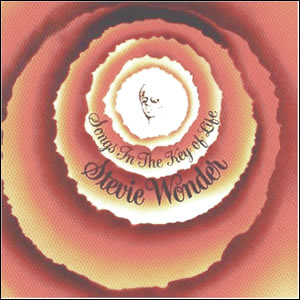 The incredibly long and ambitious Songs In the Key of Life became the tour-de-force of Stevie Wonder's prolific career. The songs are richly arranged and deel with a variety of subjects and the musical performances are considered some of the best of his career.
December 22, 2011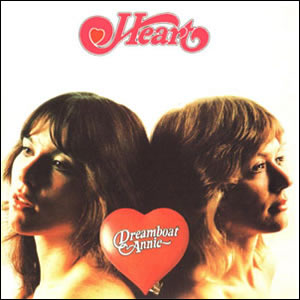 At the time Dreamboat Annie was released in the mid 1970s, there were very few women who performed and recorded the assertive rock that Heart had developed. Lead by singer Ann Wilson and her younger sister, guitarist and songwriter Nancy Wilson, the band developed something unapologetically strong and original.
December 23, 2011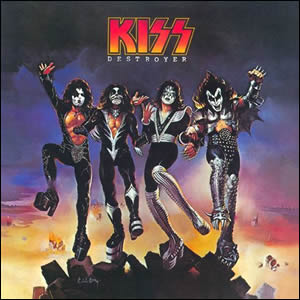 On the brink of mainstream success, Kiss set out to create a serious studio album by enlisting Alice Cooper's producer Bob Ezrin for the band's fourth album. The result was Destroyer, an album with richer production and instrumentation than the previous efforts, which were exlusively the base, party-rock sound.
December 26, 2011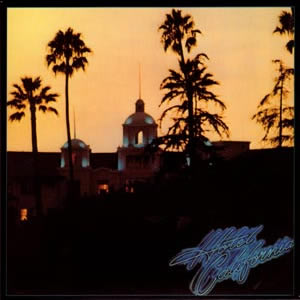 Hotel California was a quasi-concept album by The Eagles, with the songs each loosely touching on the theme of paradise lost or squandered. This fifth album by the band was transitional in several ways and would go on to be their signature piece.
December 29, 2011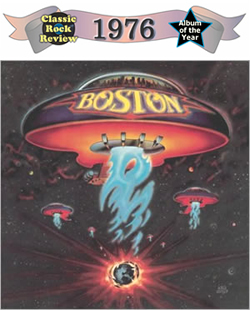 Originally, Boston was not so much a band as a solo project by engineer and multi-instrumentalist Tom Scholz along with vocalist Brad Delp. Over the course of seven years, Sholz made the demos at home which would ultimately be forged into one of the most impressive debut albums in rock history.
March 26, 2016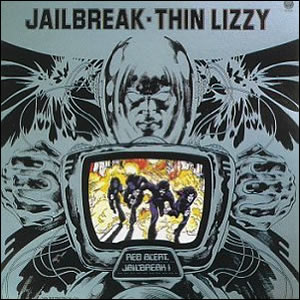 Thin Lizzy released their exceptional, breakthrough album in 1976 with Jailbreak. This record saw the full maturation of the group's trademark twin-guitar attack, fueled by tight and excellent compositions.
May 25, 2016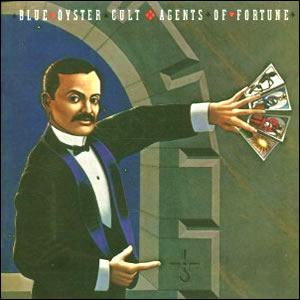 The best selling record by the band, Agents of Fortune is a solid record for Blue Oyster Cult, as it slightly pivots from the band's earliest sound and towards a more modern sound driven by restless inspiration.
June 12, 2016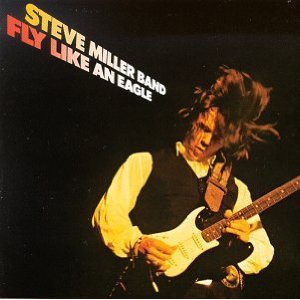 The commercially successful Fly Like An Eagle saw the full realization of the definitive space blues sound by the Steve Miller Band. With strong compositions and innovative, atmospheric production, Miller and the band forged a distinctive sound for the late seventies.
December 4, 2016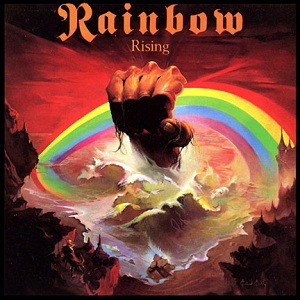 The second release by Rainbow is considered by many to be their best overall album. Rising features a powerful new lineup, uniformly strong material and outstanding musical and vocal performances throughout.
December 23, 2016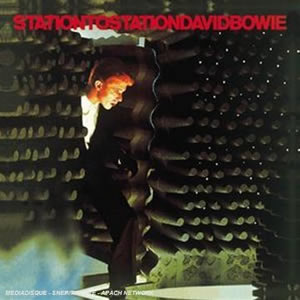 On Station to Station, David Bowie evolved his pop soul sound in a transitional album that begins his migration towards synth art-pop. The result is an impressive and exquisite sound which goes down as a high mark in a very substantive career.
May 30, 2021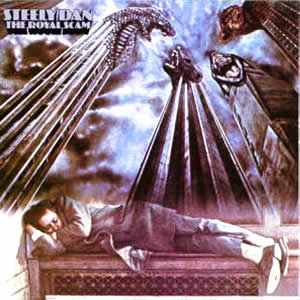 On Steely Dan's 1976 fifth studio album, The Royal Scam, the duo put forth a collection of songs that may be labeled "outlaw fusion jazz". While critically panned, group members Donald Fagen and Walter Becker have cited this record as the point where they distilled into their "perfect form".
June 3, 2021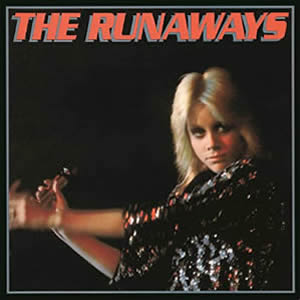 The Runaways debuted with their 1976 self-titled LP, which fetured aggressive rock by the quintet of adolescent girls. This raw record showcased their talent for performing intense and forceful compositions.
July 7, 2021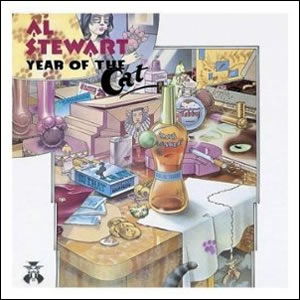 A decade of perfecting his sound came together for Al Stewart in 1976 with the release of Year of the Cat. The combination of rich production by Alan Parsons, fantastic musical motifs and Stewart's evocative narratives made this his masterpiece.
Final 1976 Poll Results
Q: What is the best album of 1976?
1
Rocks by Aerosmith
27.2%
2
Boston by Boston
23.7%
3
2112 by Rush
19.7%
4
Hotel California by The Eagles
17.1%
5
Songs In the Key of Life by
Stevie Wonder
12.3%
Conducted on our site, November-December, 2011
← 1975
All Reviews
1977 →