With the golden age of classic rock winding down, 1977 became a great year for pop/rock music in general. As the relatively short fads of punk rock and disco were exploding on opposite sides of the music spectrum, clear and accessible rock-based pop music was dominating that spectrum's mainstream. Still, a few holdouts from the classic rock and prog rock eras of the recent past put out some interesting material this year.

*1977 Album of the Year

Below are further descriptions of each album, in the order that we reviewed.
January 2, 2012
Largely forgotten by critics and mainstream rock fans, Animals is a true original among a Pink Floyd library which is loaded with originals. This album also signifies a definitive turning point from the band-oriented works to those dominated by Roger Waters.
January 7, 2012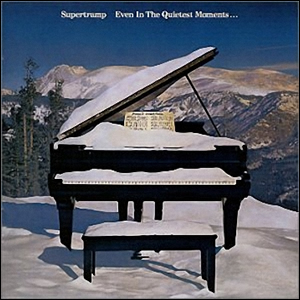 The third of four great albums by Supertramp in the mid-to-late seventies, Even In the Quietest Moments was unique in many ways especially musically. Still, it acts as a nice bridge between the band's earlier art rock and later pop-rock sounds.
January 11, 2012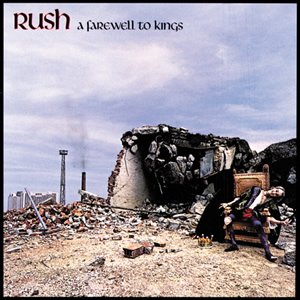 After the success of their 1976 breakthrough, 2112, the band Rush was finally in a position where they could make the type of music that they wanted to make. With A Farewell to Kings, they struck a nice balance between pop-oriented hard rock and unchartered areas of prog rock.
January 15, 2012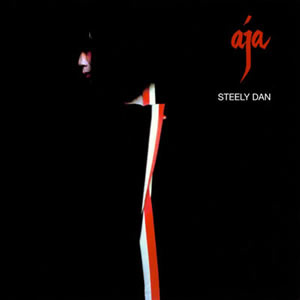 Steely Dan reached their career pinnacle with Aja in 1977. Under the nearly-obsessive leadership of songwriters Donald Fagen and Walter Becker, close to forty of the finest jazz and rock session musicians were enlisted to compose what would become the group's masterpiece.
January 19, 2012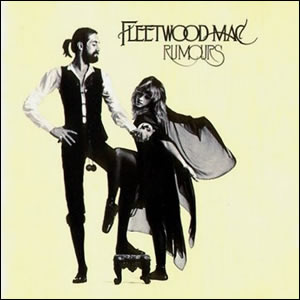 After nearly a dozen albums and constant lineup changes, Fleetwood Mac finally got their formula right in the mid seventies. 1977′s Rumours would become not just the band's best selling album, but one of the highest selling albums ever up to that point in time.
January 23, 2012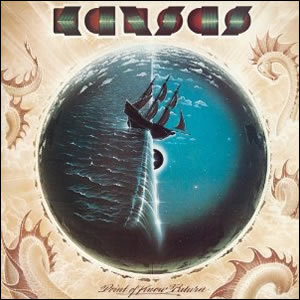 While most classic rock artists had migrating towards simpler accessible music in 1977, Kansas was one of the last, stubborn holdouts to still compose pure prog. Although the band didn't exclusively compose tunes in this genre, they still leaned mainly in this direction on their most popular album Point of Know Return.
January 27, 2012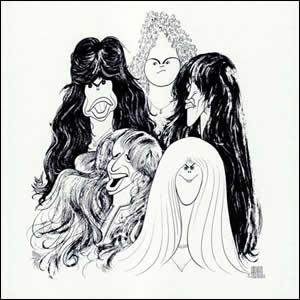 Draw the Line was the fifth album by Aerosmith, produced during the beginning of their first decline during the seventies era. Still, the album offers much of the brilliance and grit that the band offered during this golden era.
Review of Draw the Line
January 31, 2012
The say that the Sex Pistols were a flash in the pan would be to greatly exaggerate their longevity. They disbanded the very same year that their classic lineup formed but did manage to produce one studio album, Never Mind the Bollocks, Here's the Sex Pistols, and were extremely influential.
February 3, 2012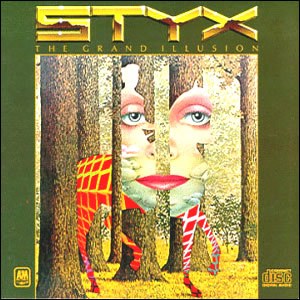 The Grand Illusion by Styx is a pleasant listen, albeit a bit uneven and less-than cohesive. The fantastic first side contains all the radio and chart hits with a much less inspired second side featuring some under-developed pieces which render the album just short of greatness.
February 7, 2012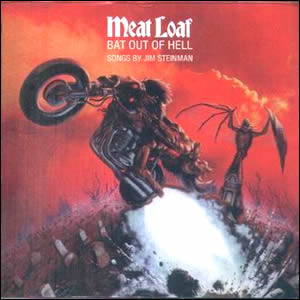 Produced by Todd Rundgren with songs written by Jim Steinman, Bat Out of Hell was recorded by the artist Meat Loaf and would go on to be a blockbuster platinum seller fourteen times over. This in spite of the fact that the project had spent over five years being rejected by every major label, and quite a few minor ones as well.
February 11, 2012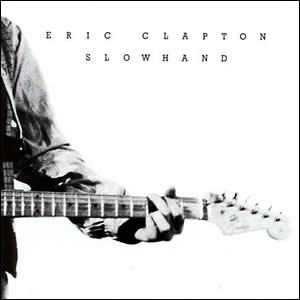 With Slowhand, Eric Clapton found a nice formula, perfected with enough musical prowess to attract rock and blues fans and the right touches of pop craftmanship to reach the radio-friendly pop audience of the day.
February 14, 2012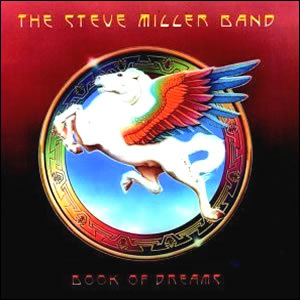 Steve Miller's most popular and enduring records came in the mid-to-late seventies and featured a blend of pop-rock songs and quasi-psychedelic pieces with synthesized effects. Book of Dreams fell right in the heart of this era.
February 18, 2012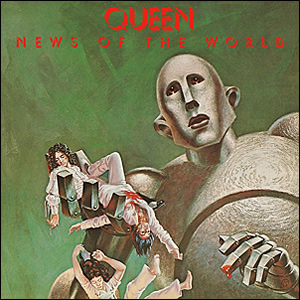 News Of the World was recorded and released in the heart of Queen's most prolific and creative era and may be the band's most balanced album. It bridges the harmony-rich, virtuoso studio pieces of the recent past with the funk-influenced, rhythm driven hits of their near future.
February 20, 2012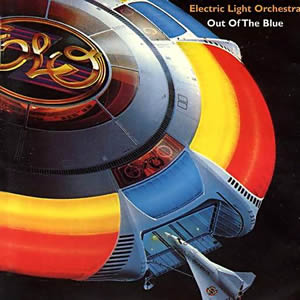 Out Of the Blue was a double album by Electric Light Orchestra which was incredibly composed in just a few weeks by the band's leader Jeff Lynne. The album went on to be revered by many as the group's finest work ever and was the high-water mark of their popular career in the seventies.
February 23, 2012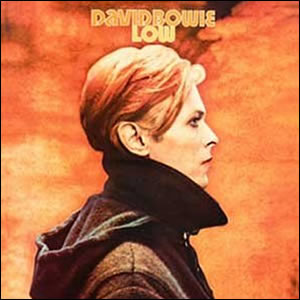 The first of what has come to be know as the "Berlin Trilogy", David Bowie made a definite turn into synthesized, avant-garde music with Low. Although the album is completely asymmetrical, with the help of producer Tony Visconti and sound genius Brian Eno, Bowie made an artistic masterpiece.
February 27, 2012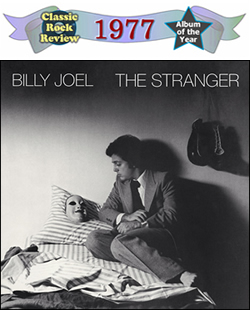 The second of a trio of fantastic albums by Billy Joel in the late seventies, The Stranger is a pop music masterpiece with just a touch of experimentation and musical vituosity. The album fit perfectly for the times but yet does not sound dated 35 years later and so it is our album of the year for 1977.
February 26, 2017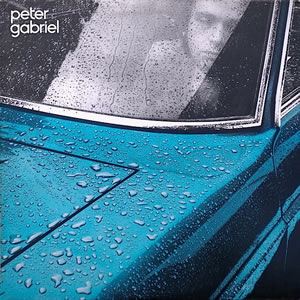 Peter Gabriel's debut solo album was the first of four without an official title, so it has long been nicknamed "Car". Musically, the album straddles the line of the theatrical pieces of Gabriel's former band Genesis and the hard rock bombast brought by producer Bob Ezrin.
May 15, 2017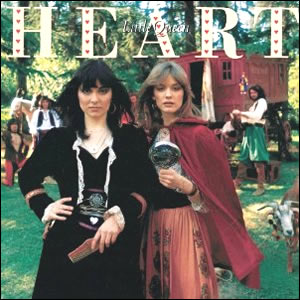 Heart solidified their place as the premiere female-fronted hard rock group with the impressive Little Queen, their second solid release out of the gate. This album blended some blistering rock with equally fine, well-crafted folk-rock tracks.
July 27, 2017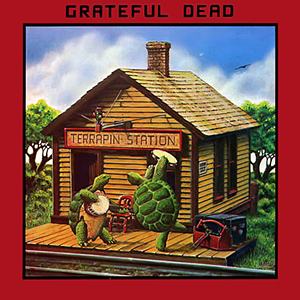 Terrapin Station was a turning point for the Grateful Dead as both their return to a major label and their use of an outside producer for the first time in nearly a decade. The result is a concerted attempt at commercial success while still including the side-long, impressive title suite.
August 10, 2017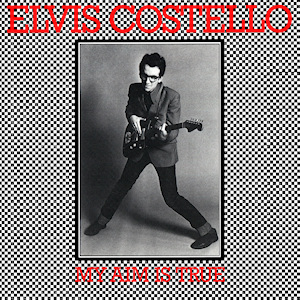 For his debut album, Elvis Costello forged a highly energetic sound which combines elements of roots rock n roll with punk and new wave. My Aim is True features sightly cynical lyrics and a touch of musical improvisation in delivering well forged compositions by Costello.
October 22, 2022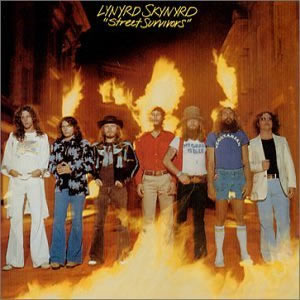 Street Survivors was released just days before Lynyrd Skynyrd's touring plane crashed, tragically killing many members of the band. While it's hard to reflect on this record outside of the tragedy, the music is a definite triumph as a great musical comeback for the Southern rock band.
Final 1977 Poll Results
Q: What is the best album of 1977?
1
Animals by Pink Floyd
56.9%
2
Rumours by Fleetwood Mac
13.8%
3
Slow Hand by Eric Clapton
12.1%
4
The Grand Illusion by Styx
10.3%
5
Never Mind the Bullocks… by
The Sex Pistols
6.9%
Conducted on our site, January-February, 2012
← 1976
All Reviews
1978 →