At the end of rock's most active decade, punk and disco reached the peak of their short respective existences before sharply falling after 1979. Meanwhile, classic rock acts like Pink Floyd, Led Zeppelin, Supertramp, The Eagles, and Neil Young each proved that they had at least one more great album left in them.

*1979 Album of the Year

Below are further descriptions of each album, in the order that we reviewed.
November 4, 2014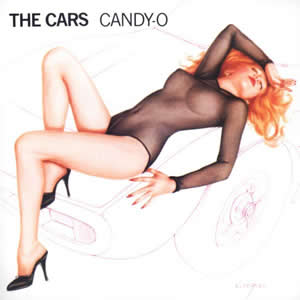 Avoiding the "sophomore slump" after a tremendously successful debut is often not an easy task. However, The Cars did just that with their second studio album, Candy-O, which became a Top 5 hit while spawning some radio staples.
November 9, 2014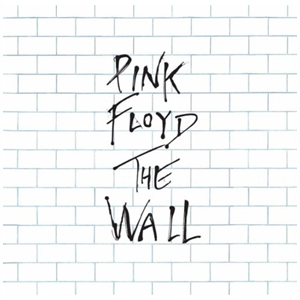 Based on a rich concept by bassist and composer Roger Waters, Pink Floyd produced their most ambitious album ever, The Wall in 1979. Today's Classic Rock Review of this album is done in coordination with affiliated River of Rock sites to celebrate the 25th anniversary of the fall of the Berlin Wall.
November 13, 2014
Long derided as "corporate rock" or even "arena rock", there is still no doubt that Foreigner put out well composed, quality material throughout their long career. Their third album, Head Games, is their most solid with a solid set of gritty and rewarding rock songs.
November 16, 2014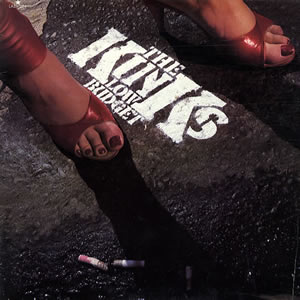 In a career that spanned nearly three decades and produced scores of fine albums, one might be surprised that The Kinks' highest charting record in the U.S. was 1979's Low Budget. This album struck a nice chord with its return to simple rock forms.
November 19, 2014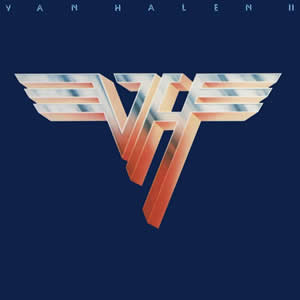 Van Halen successfully followed up their blockbuster debut with the potent and powerful Van Halen II. An album which was recorded in just three weeks, this may well have been the most complete band effort even though it is rarely cited as one the group's top albums.
November 24, 2014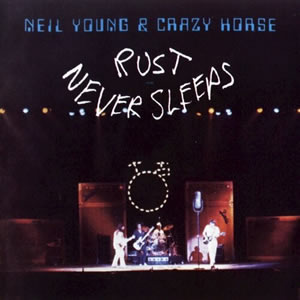 Neil Young finished off the seventies with a unique recording. Rust Never Sleeps is an album of all new material mainly recorded live but post-produced with some studio overdubbing and most of the audience ambiance removed, making for a raw and potent effect.
November 28, 2014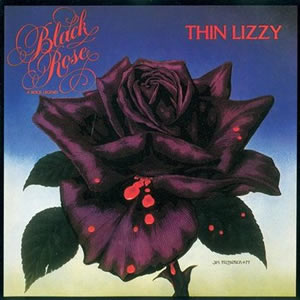 Thin Lizzy's ninth overall studio album proved to be their final classic effort, as Black Rose: A Rock Legend turned out to the band's highest charting album, led by the eclectic songwriting of Phil Lynott and an enhanced duo lead guitar sound, featuring Gary Moore's only appearance on a group record.
December 1, 2014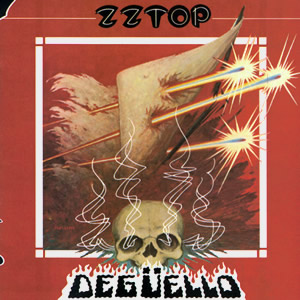 ZZ Top came back from an extended break to close out the 1970s with Degüello, a funk and blues influenced record, which borrowed its name from the Mexican Army bugle call at commencement of the Battle of the Alamo in 1836.
December 4, 2014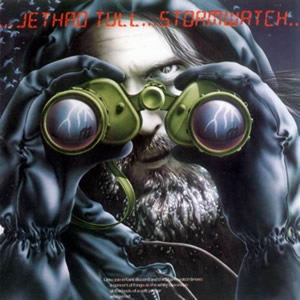 Jethro Tull's twelfth studio album, Stormwatch theme and album cover seemed to be rather prophetic for the band as their were soon coming personnel departures, making this a unique release in the band's collection.
December 7, 2014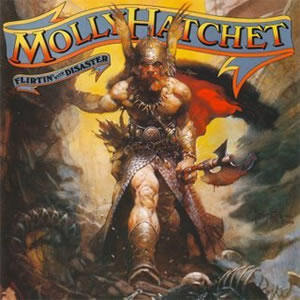 Molly Hatchet had a very brief and meteoric rise that climaxed with their second studio album, Flirtin' with Disaster. This strong and unambiguous effort finds the band fully utilizing their three guitar attack for a thick and rich sound.
December 10, 2014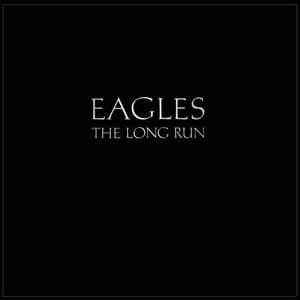 The Eagles soared during the decade of the 1970s and finished that era with the ultra-popular album The Long Run, which was on the top of the charts as the decade ended. What this record lacks in consistency it makes up for in diversity, with four different lead vocalists and multiple styles and sub-genres throughout.
December 14, 2014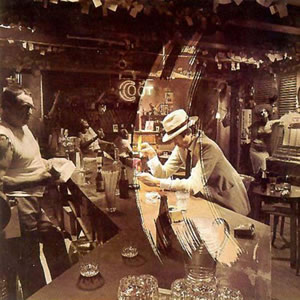 Led Zeppelin wrote the final chapter of their recording career with In Through the Out Door, their only studio album of their final four years as a band. What makes this album unique is the strong compositional influence by bassist and keyboardist John Paul Jones.
December 17, 2014
Cheap Trick completed their torrent through the late seventies with their fourth studio album, Dream Police. The highest charting album of their career, this album used richer production and more complex songwriting than the group's previous releases.
December 20, 2014
The Clash composed and recorded their most indelible album in 1979, with the diverse double album London Calling. This critically acclaimed album fused elements of pop, funk, reggae, and even disco with the group's core punk sensibilities.
December 23, 2014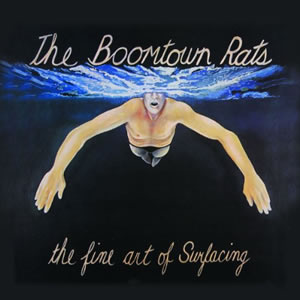 The Fine Art of Surfacing was the third album by The Boomtown Rats, where the group evolved from their punk roots and found a pop-influenced new wave sound which elevated this album to the apex of the band's career.
December 27, 2014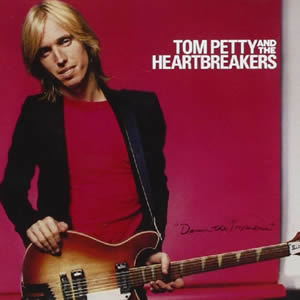 In the wake of Tom Petty & the Heartbreakers' label being sold to MCA Records and a subsequent battle of over publishing rights, the group delivered their commercial breakthrough with Damn the Torpedoes. Musically, the group delivers a powerful and distinctive sound with simple yet impressive songs.
December 30, 2014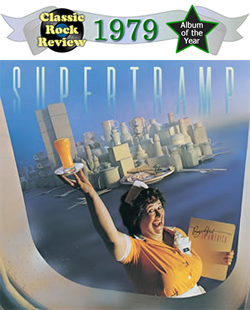 Breakfast In America was the climax of Supertramp's career, both compositionally and sonically. The album's title reflects the English band's decision to relocate to Los Angeles in the late 1970s while the music finds the balance between the group's theatrical past and their mastery of the pop sensibilities at the end of the seventies.
February 27, 2019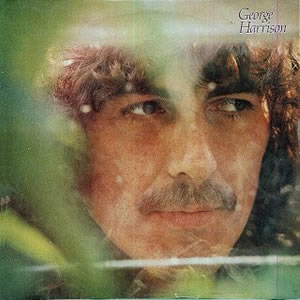 A positive record in every way, George Harrison's self-titled 1979 release is a pleasant and polished listen, inspired by the domestic bliss of a new family as well as an extended period of leisure. The album also provides a nod back to some Beatles moments, nearly a decade of his old group disbanded.
March 22, 2019

During the year 1979, Motörhead released the albums Overkill and Bomber, two records that helped put this hard rock / proto-metal trio on the commercial and critical map.
June 22, 2019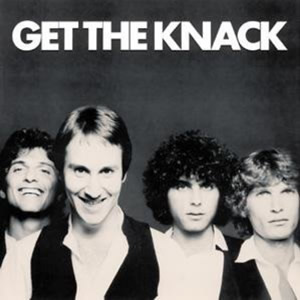 Few debuts matched the success of The Knack's 1979 debut Get the Knack. Filled with catchy and hook-filled new wave pop, this record propelled the group and the album immediately to the top, albeit for a very short ride.
June 30, 2019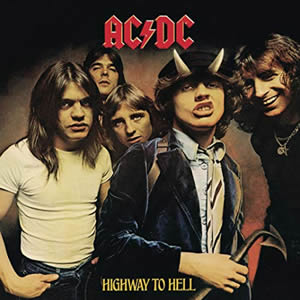 Highway to Hell was both the commercial breakthrough for AC/DC as well as their final record with vocalist Bon Scott, making the success bittersweet. Musically, the album defines their signature sounds and themes of deviance, sex talk and drinking anthems.
August 7, 2019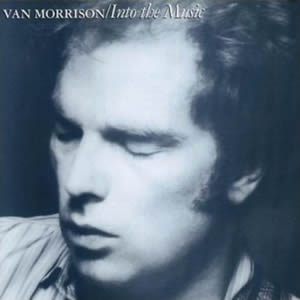 To close out a decade of albums with divergent musical styles, Van Morrison set out to return to something musically deeper with 1979's Into the Music. Here the music is rich and rootsy while the vocals are gritty and often improvised.
September 16, 2019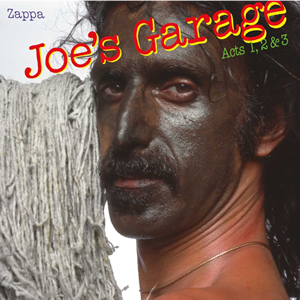 In 1979 Frank Zappa released Joe's Garage, a triple length set of albums. Here we find all of the Frank Zappa benchmarks that his fans love, including musical virtuosity, social parody, pop satire, compositional complexity, stylistic diversity, crude lyrics and a wicked sense of humor.
October 27, 2019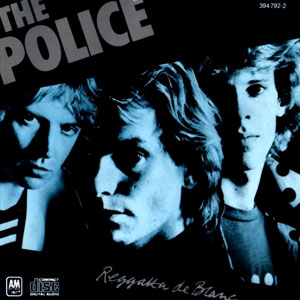 By the time The Police recorded their second album, Reggatta de Blanc, they had refined their blend of punk, reggae and rock through heavy touring. This album was the first of four consecutive number one albums by the trio and it featured a pair of number one singles to help propel it into the commercial stratosphere.
Final 1979 Poll Results
Q: What is the best album of 1979?
| | | |
| --- | --- | --- |
| 1 | The Wall by Pink Floyd | 57% |
| 2 | Breakfast In America by Supertramp | 19% |
| 3 | Rust Never Sleeps by Neil Young | 9% |
| 4 | Tusk by Fleetwood Mac | 7% |
| 5 | Head Games by Foreigner | 3% |
Conducted on our site, November-December, 2014
← 1978
All Reviews
1980 →