While punk and disco loomed in the background, classic rock and pop continued to thrive in 1978 with a rich selection of albums from very diverse artists released that year. Rush reached their virtuoso climax with Hemispheres while Van Halen and The Cars each had very impressive self-titled debuts.

*1978 Album of the Year

Below are further descriptions of each album, in the order that we reviewed.
August 30, 2013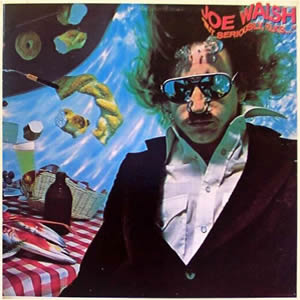 Joe Walsh found his greatest solo success with But Seriously Folks in 1978, although "solo" is used loosely here. The versatile rocker did have help from members of his current and former bands but, no matter how the credit gets dispersed, this album is excellent and original album, methodically combining musical styles with top-of-the-line production.
September 2, 2013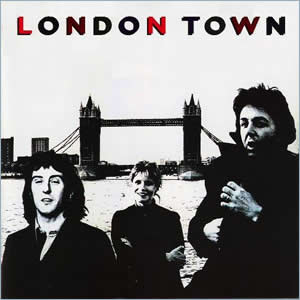 With such an unparalleled and storied career, there's no doubt that some of Paul McCartney's fine material would go unnoticed. Perhaps his most underrated gem is 1978's London Town, presented as an album by Wings, but really a duo collaboration between McCartney and guitarist Denny Laine.
September 5, 2013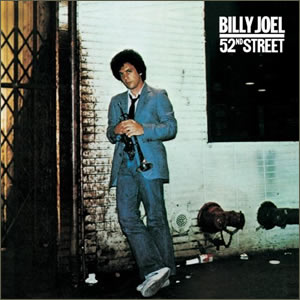 The third of three consecutive masterpieces by Billy Joel in the late 1970s, 52nd Street amazingly encapsulates musical elements from Joel's past, present and future all in a rather short album. It was put together by Joel and producer Phil Ramone in near secrecy in a small studio around the corner from the street which bears its name.
September 9, 2013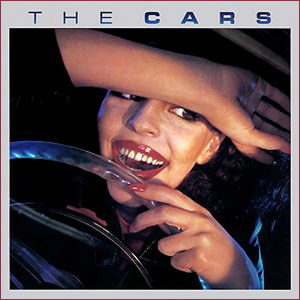 The 1978 self-titled debut album from The Cars was a unique sounding breakthrough which brought the group instant worldwide attention and may be one of the best produced albums of the era. The potent compositions and new wave sound positioned The Cars as an unavoidable jewel to carry the day in the late seventies.
September 12, 2013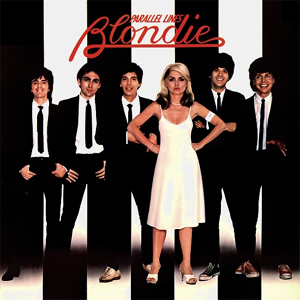 Blondie abandoned much of their traditional new wave sound for pop success with 1978's Parallel Lines, produced by Mike Chapman. This third studio album by the group, which masterfully blended bubblegum pop with elements of punk, went on to sell over twenty million copies worldwide and reached the Top 10 on both sides of the Atlantic.
September 15, 2013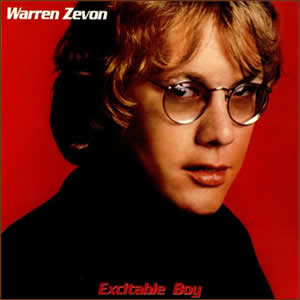 Excitable Boy was the best selling album of Warren Zevon's up and down career and reached the Top 10 of the Billboard album charts. The remainder of Zevon's three decade long career was marked by self-imposed declines and a inspired comebacks, right up to his final album produced shortly before Zevon's death in 2003.
September 19, 2013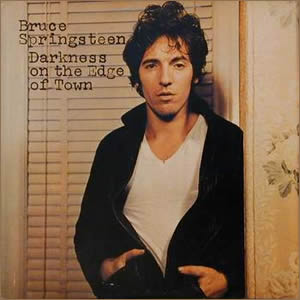 Darkness On the Edge of Town was a unique album, not just within Bruce Springsteen's catalog, but perhaps in all of rock history. It came on the heels of lengthy litigation when he was not able to record, and was subsequently forged from a massive collection of new material during the most prolific writing period of Springsteen's career.
September 23, 2013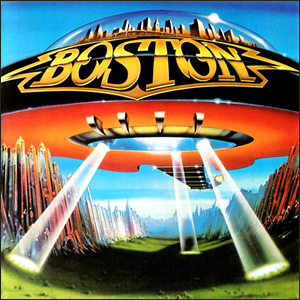 Once you've put out the biggest selling debut album of all time, it is understandably impossible to produce an apt follow-up. So Don't Look Back does fall a bit short of Boston's incredible 1970s standard. Still, there are moments of brilliance dispersed through this album which are among the finest ever produced by mastermind Tom Scholz.
September 27, 2013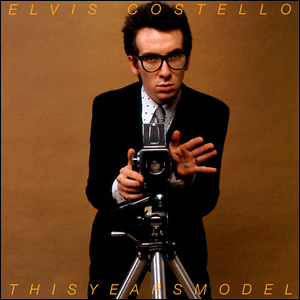 1978 was a breakthrough year for Elvis Costello. His second album, This Year's Model, was released in the Spring of that year and featured his backing band, The Attractions, for the first time. The album continues the retro sound of Costello's 1977 debut but also nudges towards the punk rock direction.
October 2, 2013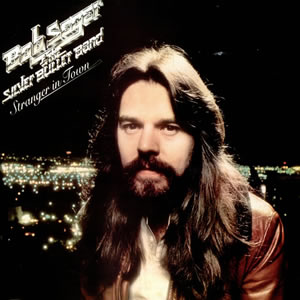 Following his major commercial breakthrough in 1976, Bob Seger continued the momentum with 1978's Stranger In Town. The album contains a mixture of ringing rock anthems and poignant ballads, with topics of restlessness, escape, and longing which defined blue collar rock ethic.
October 7, 2013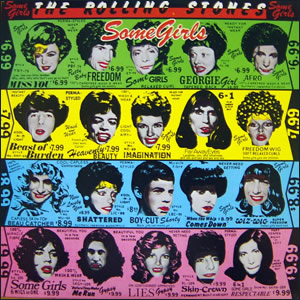 The Rolling Stones showed that they were far from finished as a major pop act with the success of 1978's Some Girls. With a contemporary sound that was much more "New York" than British, the group moved firmly into the next phase of their long career, which was then already a decade and a half old.
October 11, 2013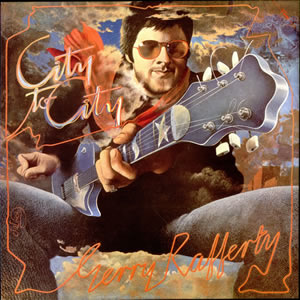 It all finally came together for Gerry Rafferty with the success of his 1978 release City to City. This was his first release of any kind in three years due to the legal wrangling following the demise of former band Stealers Wheel and offered a mature and reflective lyrical tone above some finely arranged musical compositions.
October 16, 2013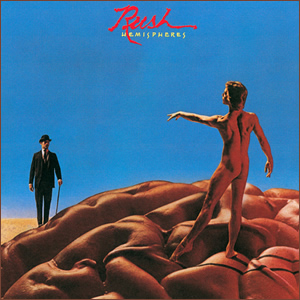 Rush reached the zenith of their prog-rock period with the (partially) concept album Hemispheres. Although the album only officially has four tracks, including the side-long title track, it is packed with musical virtuosity by this trio at the very height of their talent and creativity.
October 20, 2013
The classic lineup of Journey came together for the album Infinity, released in 1978. Although this was the fourth overall album for the group that had been together since 1973, it was the first to feature lead vocalist and iconic front man Steve Perry, who was added when the band decided to go in a more "pop" direction.
October 24, 2013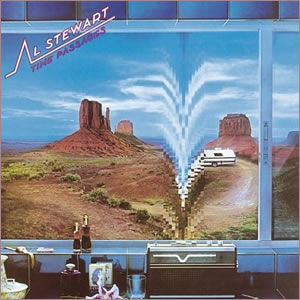 Time Passages was the third of Al Stewart's popular late seventies albums. Musically, it continues Stewart's traditional blend of folk, jazz, and pop/rock, while lyrically it alternates between the contemporary subjects and Stewart's distinct knack for presenting historical figures an events in graceful yet easily accessible pop song epics.
October 29, 2013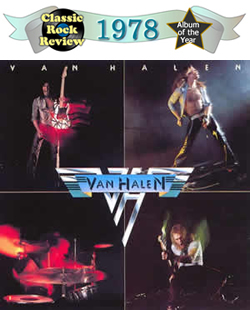 Van Halen's debut album was completely original sonically, especially due to the guitar work of Eddie Van Halen. This totally original and innovative record which sounds every bit as fresh 35 years after its release, Van Halen has risen to become Classic Rock Review's Album of the Year for 1978.
March 16, 2018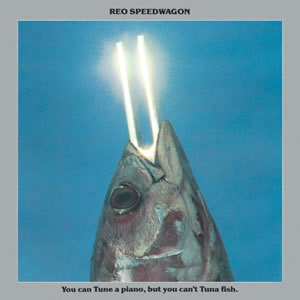 You Can Tune a Piano, But You Can't Tuna Fish was a breakthrough album for REO Speedwagon as the group's two primary songwriters, guitarist Gary Richrath and vocalist Kevin Cronin, traded songs that rolled at breakneck speed and emotion. This 1978 album's strong sales set the group up for pop stardom in the 1980s.
April 10, 2018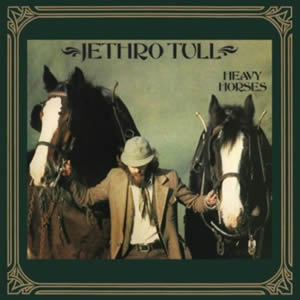 Jethro Tull's 11th studio album, Heavy Horses, is a folk celebration of rural English life along with the creatures and situations that make up a common day in that world. Musically, this album's tunes are built with acoustic guitars, mandolins, along with orchestration featuring Ian Anderson's signature flute playing.
July 15, 2018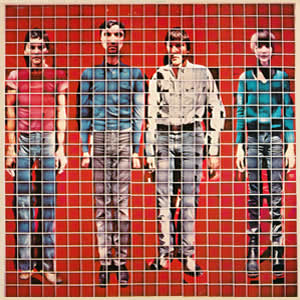 Talking Heads de ided to preempt the dreaded sophomore record syndrome by using the sarcastic title More Songs About Buildings and Food. Th is album was the first of three with producer Brian Eno, who nicely forged the album with musical unity and more emphasis on the rhythm section.
August 18, 2018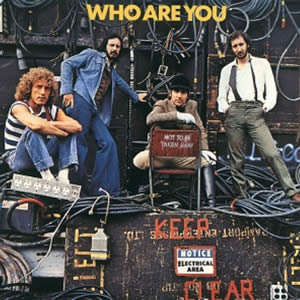 The Who's final album with Keith Moon, 1978's Who Are You saw the group's collective vision beginning to change. The arrangements were heavy on synthesizers and strings and an imbalance of cohesive material made it less than excellent but still an interesting record.
November 7, 2018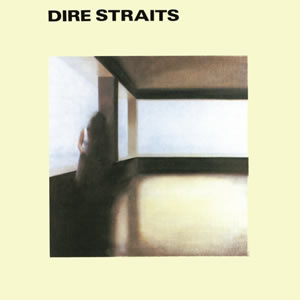 With a reserved interpretation of American roots music fused with modern rhythms, Dire Straits released an incredibly advanced eponymous debut album in 1978. The album is fueled by Mark Knopfler's distinct guitar licks along with Dylanesque lyrical imagery.
Final 1978 Poll Results
Q: What is the best album of 1978?
| | | |
| --- | --- | --- |
| 1 | Van Halen debut album | 46% |
| 2 | Hemispheres by Rush | 14% |
| 3 | 52nd Street by Billy Joel | 11% |
| 4 | Excitable Boy by Warren Zevon | 10% |
| 5 | Infinity by Journey | 9% |
Conducted on our site, September-October, 2013
← 1977
All Reviews
1979 →