1983 Classic Rock Reviews


1983 provided some good, pop-oriented music as well as some incredible comebacks and excellent breakthroughs. Traditional prog-rock groups Genesis and Yes composed their best pop-rock efforts during the year, while classic rockers David Bowie, ZZ Top, and The Kinks each produced their last great album. On the other side, Def Leppard and Motley Crue had breakthrough album while Cyndi Lauper and Zebra had very impressive debuts. Topping all was Synchronicity by The Police, one of the finest albums of the entire decade.

We featured albums from the year 1983 during May and June 2013. During this 30th anniversary celebration of this music, we have written original reviews the following albums:

*1983 Album of the Year

Below are further descriptions of each album, in the order that we reviewed.
May 3, 2013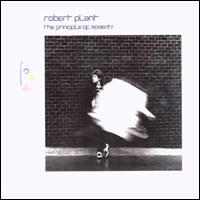 Recorded in Wales, Robert Plant's second album, The Principle of Moments is polished and clinical while maintaining enough rock edge to keep it original and interesting. With the help of a first rate backing band, Plant's second life as a major recording artist was fully spawned in 1983.
May 7, 2013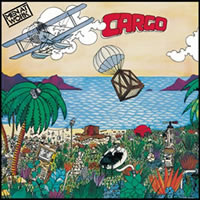 When Men at Work recoded their second album Cargo in the summer of 1982, they were still just a regional act and couldn't anticipate the delayed success of their debut album later that year. When this follow-up was finally released in mid 1983, the group was suddenly Grammy-winning superstars on top of the charts.
May 11, 2013
One of the most successful pop debuts ever, She's So Unusual by Cyndi Lauper went on to spawn four top-five hits, a first for a debut album by a female artist. Produced by Rick Chertoff, the material for the album was drawn from an abundance of sources, with each song having distinct composers which gave the album a diversity of song styles.
May 15, 2013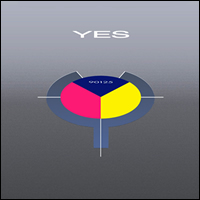 A sequence of unintended events led to a reunion of Yes in 1983 and the production of their most successful album commercially, 90125. This second carnation of the group found a contemporary, yet rich and rewarding sound for the eighties, starting with this solid album of high quality pop/rock.
May 19, 2013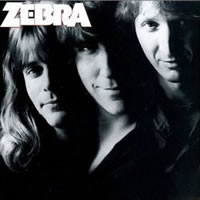 The rock trio Zebra had legitimate hopes for superstardom when they released their self-title debut in early 1983. Although that top level of popularity never came, the group did put out some interesting and entertaining material during their short-lived recording career through the middle of the decade.
May 23, 2013
The Kinks reached the climax of their second major success phase with State of Confusion in 1983. This album comes at the heart of the band's early eighties "renaissance" when they once again embraced the more direct, straight-forward, "garage rock" sound which the group initially forged in the 1960s. The album contains what would become The Kinks' last batch of charting hits.
May 28, 2013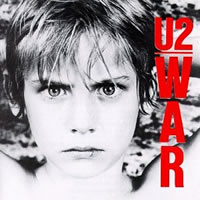 U2 fully arrived on the international music scene with their album War, and has pretty much remained on the top echelon ever since. A commercial success for the band, the album topped the U.K. charts and reached #12 in the U.S. Further, it found the band forging their definitive sound for the first time.
June 1, 2013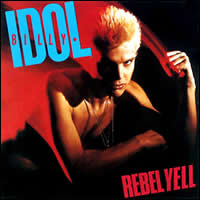 Rebel Yell is the second studio album by Billy Idol, released during the height of his popularity in late 1983. This album completes Idol's transformation from the punk rock of the seventies to a pop synthesis sound which helped define the sound of the eighties – big guitars, thunderous drums and streamlined synths beneath edgy lyrics and vocals.
June 5, 2013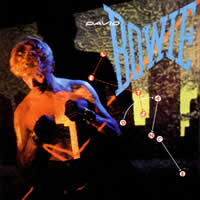 A phenomenal yet surprise commercial success, Let's Dance by David Bowie was his most popular and fastest selling album ever, with the a sleek new funk-infused sound to go along with an image makeover. But this success had a downside, as it ushered in a subsequent creative slump for one of rock's most creative artists.
June 10, 2013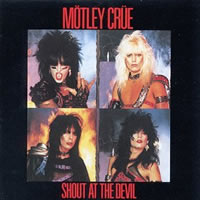 Shout at the Devil acted as a catalyst to propel Mötley Crüe to become the top selling heavy metal act of the 1980s. It was also the high-water mark for the "hair metal" style of rock which would be copied into extinction within a decade of its release.
June 14, 2013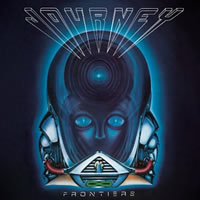 Journey's 1983 album Frontiers was very strong commercially, reaching #2 on the US charts and spawning four Top 40 singles. While it represents the group at the peak of their popularity, it was also the beginning of the band's adoption of a more synth-centric sound which served to date their sound and commence their rapid descent from superstardom.
June 17, 2013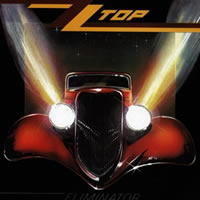 With their eighth album Eliminator, the Texas group ZZ Top finally found their major commercial success, topping charts worldwide with U.S. sales of over 10 million copies. Formulaic to a fault, the group embraced a hybrid sound which blended their traditional guitar sound with synths and sequencers, making them adaptable to the eighties sound.
June 20, 2013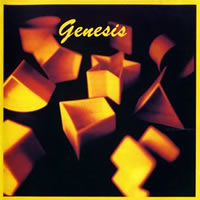 Although it is titled like a eponymous debut, Genesis was actually the twelfth studio album by Genesis. The group decided to name it such because it is the first album on which all (three) members of the group helped compose each track. The album was a huge commercial success, reaching the Top Ten on both sides of the Atlantic.
June 23, 2013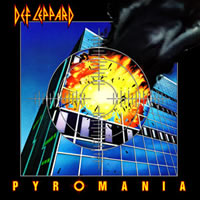 Pyromania was the result of a huge gamble paying off, as Def Leppard's record label gave the group and producer "Mutt" Lange a year to record with an over $1 million budget. The album eventually sold more than 10 million copies and permanently brought the quasi-heavy-metal band to a mainstream audience.
June 27, 2013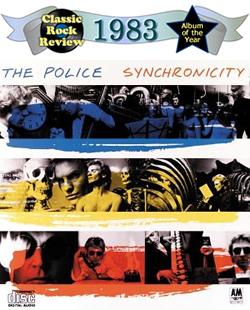 The Police saved their best for last with the diverse and daring Synchronicity. The album combines the experimental tracks of the first side with radio-friendly pop "hits" of the second side in what would be the group's fifth and final album and their absolute masterpiece as well as Classic Rock Review's Album of the Year for 1983.
May 9, 2018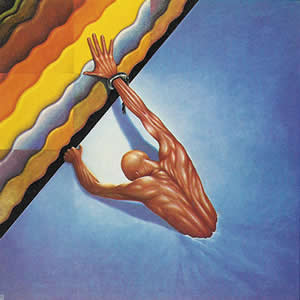 Reach the Beach marked a significant step forward in the progression of The Fixx's sound, with accessible, catchy pop/rock and synth effects added to their core new wave sound. The result is their multi-platinum commercial apex and the record most identified with the group's sound.
May 25, 2018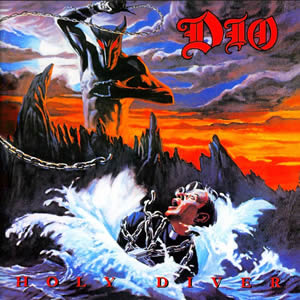 A very impressive debut by a group which was formed and composed original material very quickly, Holy Diver has gone on to achieve legendary status for Dio. Fronted by veteran vocalist and lyricist Ronnie James Dio, the group drew from contemporary rock and metal to forge a commercially successful album template which would be widely replicated for years to come.
August 9, 2018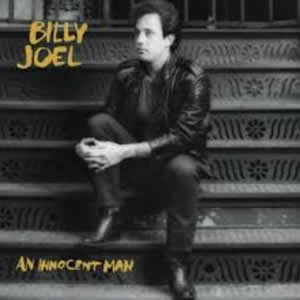 In 1983, Billy Joel decided to take a musical diversion and record an album just for fun. On on An Innocent Man, Joel pays tribute to various popular artist and styles from the pre-Beatles years of his youth and this album's tremendous commercial success was due to the surprising acceptance of Joel's masterful interpretations by 1980s-era listeners.
September 15, 2018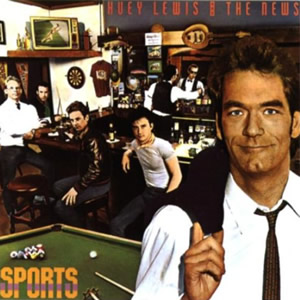 In 1983, Huey Lewis and the News truly came into their own with their 1983 third album, Sports. A chart-topping LP in the US and a hit around the album , the key to this album's success is the songs which each having a memorable hook and nearly half becoming big pop hits.
October 27, 2018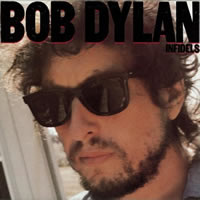 The Final Cut was Pink Floyd's final album to feature Roger Waters. It was originally conceived of as soundtrack for the 1982 movie adaptation of The Wall, but developed into an independent album focused on themes of war and loss.
December 9, 2018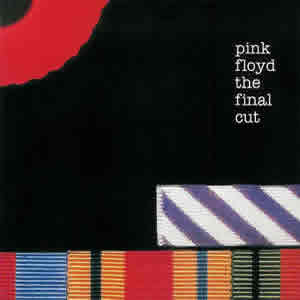 The Final Cut was Pink Floyd's final album to feature Roger Waters. It was originally conceived of as soundtrack for the 1982 movie adaptation of The Wall, but developed into an independent album focused on themes of war and loss.
Final 1983 Poll Results
Q: What is the best album of 1983?
| | | |
| --- | --- | --- |
| 1 | Synchronicity by The Police | 44% |
| 2 | State of Confusion by The Kinks | 17% |
| 3 | Pyromania by Def Leppard | 14% |
| 4 | 90125 by Yes | 10% |
| 5 | The Principle of Moments by Robert Plant | 6% |
| 6 | Eliminator by ZZ Top | 4% |
| 7 | Cargo by Men At Work | 3% |
Conducted on our site, May-June, 2013
Other 1983 Albums of Note
There were many fine albums from 1983, several of which we were not able to review. The Fixx had a pop/new wave favorite with Reach the Beach as Ozzy Osbourne released his first his first post-Randy Rhoads album Bark at the Moon. Both Bob Dylan and Paul Simon had impressive solo albums and Pink Floyd recorded their final album with Roger Waters called The Final Cut.
<< 1982
All Reviews
1984 >>