1984 Classic Rock Reviews


The year 1984 saw a healthy dose of both breakthrough albums, such as those by U2 and Bryan Adams, as well as comeback hits (see Deep Purple and Tina Turner). This year also saw solo albums by former members of Pink Floyd and Supertramp, and was the pinnacle of success for Van Halen, Scorpions, The Pretenders, and Bruce Springsteen, who landed our Album of the Year with Born In the U.S.A.

We featured albums from the year 1984 during September and October 2014. During this 30th anniversary celebration of this music, we have originally reviewed these albums:

*1984 Album of the Year

Below are further descriptions of each album, in the order that we reviewed them.
September 4, 2014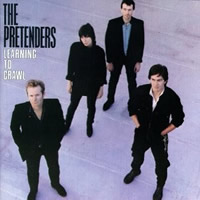 We kickoff our look at the rock year 1984 with an extraordinary comeback album by The Pretenders. After losing two of its four founding members to drug overdoses, leader Chrissie Hynde regrouped and cobbled together the musicians over a period of two years to record Learning to Crawl, the group's finest effort to that point.
September 8, 2014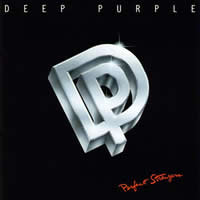 Deep Purple pulled off one of the more successful rock group reunions when their definitive "Mark II" reformed and released Perfect Strangers. While the full band had not performed together in over decade, the music on this album seems to pick up right where they left off with their tight early seventies sound and just a dash of eighties techniques.
September 12, 2014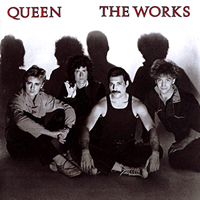 After a very successful early part of the decade, but a disastrous flop which nearly broke up the band, Queen refocused their sound on the 1984 release, The Works. While not as strong as some of their fine earlier efforts, this album would put the band back on track and lead them to further success.
September 16, 2014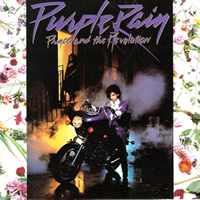 Prince equipped himself with a brand new backing band and put together an ambitious motion picture to accompany his sixth studio album, Purple Rain. This ultimately paid off big time as the composer reached the peak of his popularity and found vast critical and commercial success.
September 21, 2014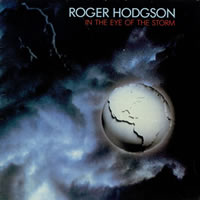 Roger Hodgson crafted an impressive debut solo album in 1984 with In the Eye of the Storm. On this album which Hodgson composed, arranged, and produced, he also played most of the instruments himself, and forged a nice synthesis of 1970s prog rock and 1980s pop.
September 25, 2014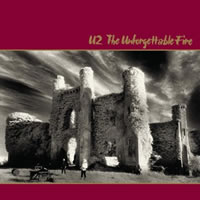 U2 decided to forgo repeating the style of their recent successful album and produce the artful and slight experimental record, The Unforgettable Fire. Recorded in part in an Irish castle, the album still found enough of a mainstream audience to be a commercial success.
September 29, 2014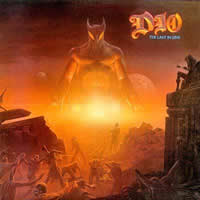 For their second LP, Dio broadened their audience by tapping into the rising tide of pop-metal. The Last In Line features well-crafted and well-produced heavy rock that is refined for consumption by mainstream audiences.
October 2, 2014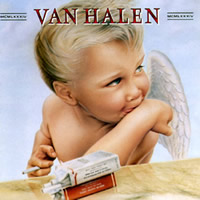 As their final album recorded with the original quartet, Van Halen made their most solid, diverse, and complete album, 1984. The album balances popular radio hits with solid radio tracks, all recorded in the (then) new, state-of-the-art home recording facility known as 5150 Studios.
October 7, 2014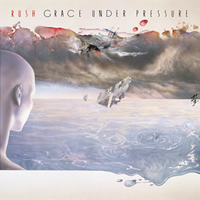 For the first time in a decade, Rush enlisted a new producer in making their tenth album, Grace Under Pressure. The result was a unique and transitional album, which may have been the darkest of their long career thematically.
October 11, 2014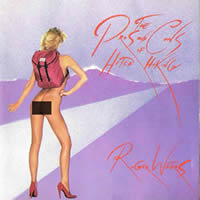 In 1977, Roger Waters wrote two musical concept themes which would compete for the next Pink Floyd album. The group chose the The Wall, but Waters held onto the other, which was called The Pros and Cons of Hitch Hiking, and later developed it into his debut solo album.
October 14, 2014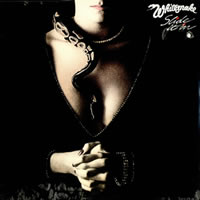 Among a slew of personnel shifting, Whitesnake produced their pivotal sixth album, Slide It In in 1984 with two distinct versions released on either side of the Atlantic. Although it wasn't a blockbuster success, it set the group up for their major breakthrough a few years later.
October 17, 2014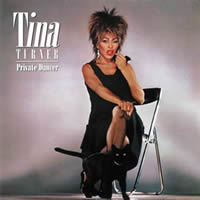 Tina Turner made a remarkable comeback in 1984 when her album Private Dancer reached the Top Ten in over a dozen countries and won four Grammy awards Although this was her fifth solo album, it was the first with any notable success since she struck out on her own eight years earlier.
October 20, 2014
The Vancouver songwriting team of Bryan Adams and Jim Vallence put out their most viable commercial effort in 1984 with the release of Adams' fourth solo album, Reckless. This was an international hit which spawned six singles that reached the Top 15 on the American pop charts.
October 23, 2014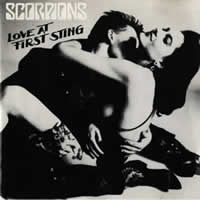 After nearly 20 years as a band, the German group Scorpions reached the peak of their mainstream success in the West with the 1984 album Love at First Sting. This ninth overall studio album by the group went on to sell over 3 million copies.
October 26, 2014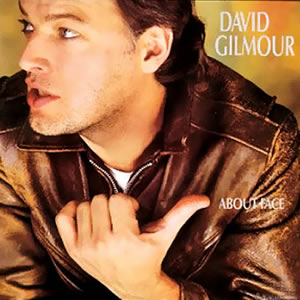 There are some musical creations that are astoundingly forgotten. David Gilmour's 1984 solo album, About Face, is one of these. This is sad considering it just might be one of the better albums produced in the 1980s.
October 30, 2014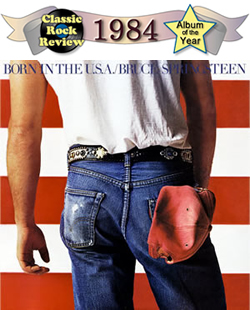 Bruce Springsteen reached the pinnacle of his commercial success while still employing the best of his composing on Born In the U.S.A., an album which blended his traditional style with pop elements of the mid-80s and great production techniques. Classic Rock Review has named this record our Album of the Year for 1984.
November 21, 2019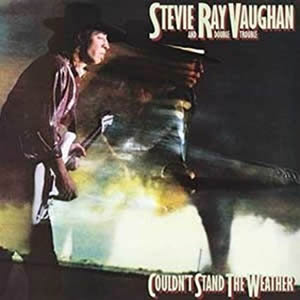 Stevie Ray Vaughan's second album, Couldn't Stand the Weather, continued the momentum started with his explosive debut. This mixture of of covers and original songs cemented Vaughan's and Double Trouble's status as giants of modern blues.
Final 1984 Poll Results
Q: What is the best album of 1984?
1
Purple Rain by Prince
27%
2
The Unforgettable Fire by U2
16%
3
Born In the U.S.A. by Bruce Springsteen
13%
3
MCMLXXXIV by Van Halen
13%
3
The Pros and Cons of Hitchhiking
by Roger Waters
13%
Conducted on our site, September-October, 2014
← 1983
All Reviews
1985 →