1988 Classic Rock Reviews


Although somewhat weak on emerging artists, the music of 1988 was highlighted by the revitalization of established musicians from the past. Groups like Cheap Trick, Iron Maiden, and Van Halen found their last peak of charting success while Talking Heads released their final album ever. Robert Plant reached the highest level of success in his post-Zeppelin solo career while ex-band mate Jimmy Page released his only solo LP. Topping it all was the incredible coming together of five rock legends to form Traveling Wilburys, who lived up their talent by producing our album of the year for 1988.

We featured albums from the year 1988 during July and August 2013. During this 25th anniversary celebration of this music, we have originally reviewed these albums:

*1988 Album of the Year

Below are further descriptions of each album, in the order that we reviewed them.
July 2, 2013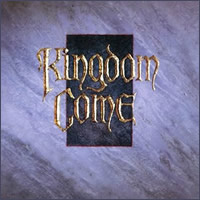 Kingdom Come released their well-received, self-titled debut album in early 1988, and the band scored their most popular and best selling album right out of the gate. While Kingdom Come is a top-quality album by any metric, the band was plagued by constant comparisons to another classic rock act.
July 5, 2013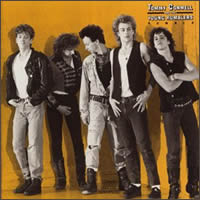 Aside from being an accomplished blues guitarist, Tommy Conwell was keenly tuned into his audience and gave them his all at every live show. Rumble was his first major label record with his band The Young Rumblers and it did a fair job of capturing a bit of this live energy in the recording.
July 10, 2013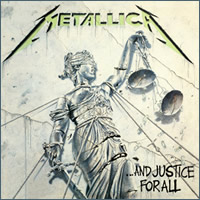 …And Justice for All was Metallica's most complex, ambitious work ever and a surprise commercial success, reaching number six on the Billboard charts. While it is still regarded a quarter century later, fans and critics lament the odd mixing decisions, which leave some potent compositions tarnished with a half-spectrum sound.
July 14, 2013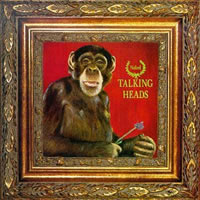 Talking Heads eighth and final album was Naked, released in 1988. The album was recorded in distinct phases and was an attempt at a quasi-concept album lyrically. Musically, achieved a world music sound by using dozens of session musicians, making it the most musically diverse album by the band.
July 18, 2013
Although Jimmy Page had a pretty rich post-Led Zeppelin career, he only released one solo studio album, Outrider in 1988. Originally intended to be a double album, the project was pared back when Page's demo tapes were stolen, leaving him with no pre-production material. As a result, the single LP finished product has a bit of an unpolished sound.
July 22, 2013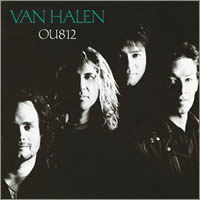 Van Halen followed up the success of 5150, with the similarly successful OU812 in 1988. This was the first album which vocalist Sammy Hagar began as a full and equal member of the group and his influence was reflected in the diversity and new direction of the music.
July 25, 2013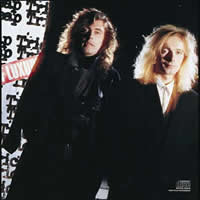 Lap of Luxury was, by most definitions, a comeback album for Cheap Trick, although it didn't quite reach the blockbuster status of which the band and their label were attempting to achieve. Still, it brought the band back to prominence and helped them sustain their career for another two decades.
July 28, 2013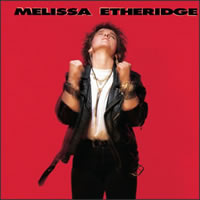 Melissa Etheridge's 1988 debut album was the most intense and quality album of her long career. Etheridge found a rather unique niche and filled a rather huge void in the popular music scene of the late 1980s which totally contrasted conventional norms of the day.
August 3, 2013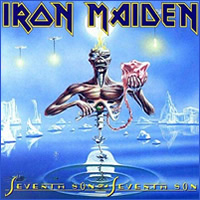 Seventh Son of a Seventh Son is both the last Iron Maiden of their classic era and the first release to prominently feature a progressive metal arrangement and include keyboards. This concept album is based on English folklore and worked well as the group's seventh overall album.
August 13, 2013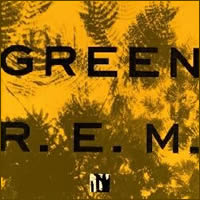 Green was the breakout album for R.E.M. in 1988. It follows the group's quintet of critically acclaimed but commercially light albums earlier in the decade with a successful attempt to strike the right balance in both fields and branch out to an international audience.
August 17, 2013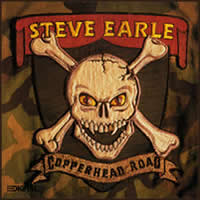 Steve Earle has always woven in and out of the outlaw country genre exploring different sectors of musical territory. Back in 1988, Earle took his first major turn into what would eventually be called "Americana" with the album Copperhead Road. This hybrid of country twang and solid rock elements propelled the Texas native into an area all his own for decades to come.
August 20, 2013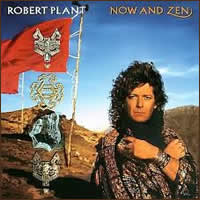 Robert Plant launched his post-Led Zeppelin solo career with two fine albums but his career then got a little murky in the mid-1980s with the short-lived cover band The Honeydrippers and his bizarre third album Shaken and Stirred. 1988's Now and Zen was a career renaissance as the vocalist and songwriter once again found his groove in eighties pop.
August 26, 2013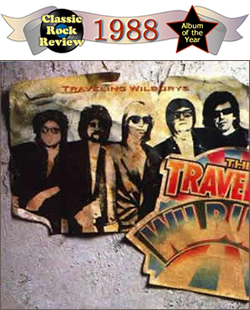 "Super Groups" were commonplace during the seventies and eighties, but no super group was ever more super than the Traveling Wilburys. This lineup of Harrison-Dylan-Orbinson-Lynne-Petty produced a downright brilliant debut in 1988 with Traveling Wilburys Vol. 1, which displays an incredible array of music and is easily our Album of the Year for 1988.
January 28, 2018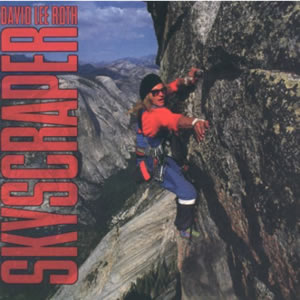 The second full length album by the David Lee Roth band, Skyscraper had a good commercial run but mixed reviews due to its balance of muciacal compositions. The album was co-produced by Roth and guitarist Steve Vai.
October 10, 2018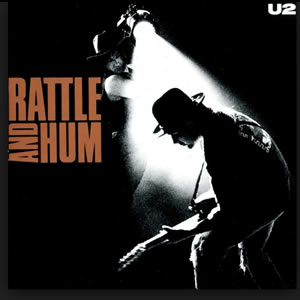 A combination of a live soundtrack to a feature-film documentary and a studio follow-up to U2's most successful album, Rattle and Hum is diverse but disjointed. There are some true highlights, especially those which embrace American roots rock, as well as a few collaborations with some music legends along the way.
Final 1988 Poll Results
Q: What is the best album of 1988?
| | | |
| --- | --- | --- |
| 1 | Traveling Wilburys Vol. 1 by Traveling Wilburys | 29% |
| 2 | And Justice for All by Metallica | 25% |
| 3 | Now and Zen by Robert Plant | 18% |
| 4 | Naked by Talking Heads | 11% |
| 5 | Lap of Luxury by Cheap Trick | 7% |
| 5 | Kingdom Come by Kingdom Come | 7% |
| 7 | Out of Order by Rod Stewart | 4% |
Conducted on our site, July-August, 2013
← 1987
All Reviews
1989 →