1993 Classic Rock Reviews


In 1993 it seemed like something new and interesting was happening, a rock revolution which once and for all destroyed the hair band virus from the scene. But it was also a time of confusion and false enthusiasm, when new sensations were hatched everywhere only to fall from grace soon after. Still, that year's album had a nice balance of impressive debuts and releases by long established acts.

We featured albums from the year 1988 during July and August 2013. During this 25th anniversary celebration of this music, we have originally reviewed these albums:

*1993 Album of the Year

Below are further descriptions of each album, in the order that we reviewed them.
March 7, 2013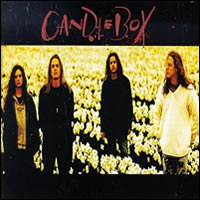 With their self-titled debut in 1993, Candlebox was one of the last riders of the huge Seattle grunge wave of the early 1990s. Consequently, they were at the vanguard of the post-grunge wave, where this newly labeled "alternative" music was becoming less and less alternative.
March 12, 2013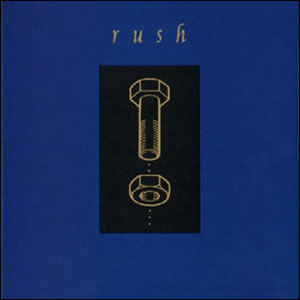 While there is a definite break from the pop-leaning, synth-fused sound that had defined the Rush sound since the mid-1980s, their evolution back towards rock was not quite complete on Counterparts. Yet the album was very well received and became their highest charting ever.
March 16, 2013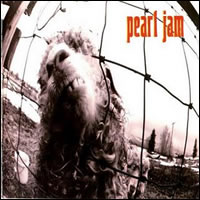 Pearl Jam's second album was originally slated for the title "Five Against One", which represented the band's perspective on their struggles trying to make this sophomore record. However, the title was changed shortly before its release to Vs. as a mocking tribute to all the media stories that would compare Pearl Jam against other Seattle-based bands.
March 21, 2013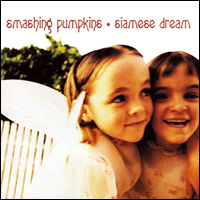 Smashing Pumpkins matured their blend of dream pop, heavy metal, and progressive rock on Siamese Dream, a blockbuster album which eventually sold over six million worldwide. Richly produced, the album is a work of great sonic depth and layered sounds built the "old fashioned" way by using multiple overdubs.
March 25, 2013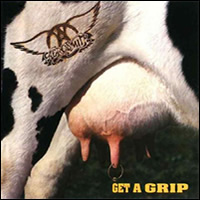 Aerosmith made an amazing comeback in the late 1980s but with their first release of the 1990s, Get a Grip, the band kind of "jumped the shark" in providing manufactured, crowd-tested anthems with extra vanilla production techniques and cheap, low grade lyrics. Still, it went on to be the band's best selling album ever.
April 2, 2013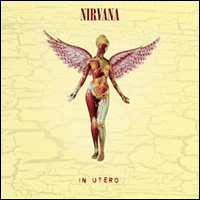 For what turned out to be their final studio album, Nirvana took an extreme anti-production approach with In Utero. To capture a more abrasive and natural sound, the music was recorded quickly with few studio embellishments, so much so that the band's label almost chose to not release the album in its original state.
April 7, 2013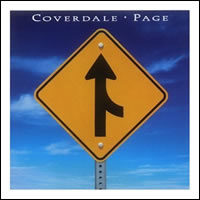 The collaboration of former Led Zeppelin guitarist Jimmy Page and former Whitesnake (considered a Zeppelin "clone") vocalist David Coverdale seemed like an odd one when it started in 1991. But in 1993 the duo released a decent and interesting eponymous album as the "super group" Coverdale-Page.
April 12, 2013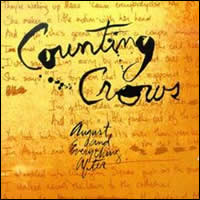 One of the more impressive debuts of 1993, 5August and Everything After by Counting Crows fuses lyrically rich ballads with such long forgotten sonic treasures as the Hammond B-3 organ, the accordion, and the straight-forward strummed acoustic guitar. The album sold over seven million copies and remains the band's most popular by far.
April 16, 2013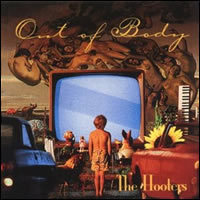 Out of Body was the fifth studio album by The Hooters and would be the last before the band's decade and a half hiatus from recording. This was the first album since the band had expanded to become a six-piece after the addition of vocalist, violinist, and multi-instrumentalist Mindy Jostyn.
April 20, 2013
Perhaps the best sounding "demo tape" of the 1990s (if not all time), Collective Soul forged a great sonic mix on their debut Hints Allegations and Things Left Unsaid . The sound took the best of arena-era rock and mixed it with just a sliver of new-era alternative, all forged in the basement studio of budding composer Ed Roland.
April 24, 2013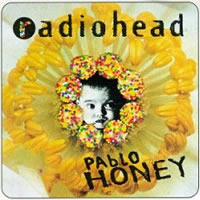 Radiohead's debut album, Pablo Honey, was a promising collection that blends anthemic rock with atmospheric instrumental passages and a triple-guitar attack that is alternately gentle and bracingly noisy. Although the album did not make much critical or a commercial waves upon release, it has gained in stature through the years.
April 28, 2013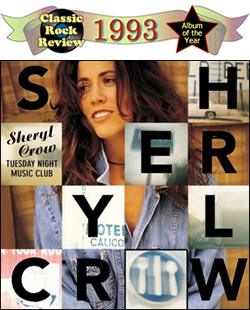 Sheryl Crow's official debut was at once brilliant and controversial. In fact, the title Tuesday Night Music Club comes from the assembled studio group who composed and recorded the album together with Crow at the forefront and guitarist Bill Bottrell as producer. Despite the controversy surrounding the album, it is hard to dispute that the music is original, entertaining, and interesting and this is the criteria we use when selecting our Classic Rock Review Album of the Year.
April 25, 2020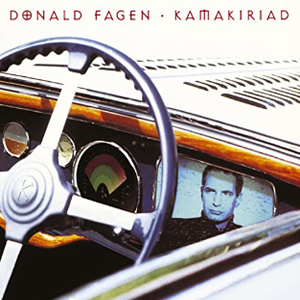 Donald Fagen's 1993 second solo album, Kamakiriad, came more than a decade after his post-Steely Dan debut and it marks the first time he collaborate with Walter Becker since Steely Dan disbanded. The songs on Kamakiriad feature sardonic lyrics, cool swing horns and tasty solos.
Final 1993 Poll Results
Q: What is the best album of 1993?
1
Hints, Allegations, & Things Left Unsaid by
Collective Soul
27%
2
Vs. by Pearl Jam
26%
3
In Utero by Nirvana
19%
4
Tuesday Night Music Club by Sheryl Crow
17%
5
Get a Grip by Aerosmith
5%
Conducted on our site, March-April, 2013
← 1992
All Reviews
1994 →