1982 Classic Rock Reviews


There were alot of good albums released in 1982, but few truly great ones. It was the golden age of new wave, the waning days of traditional classic rock and punk, and the advent of 80s "hair metal". From this musical crossroads, we found a hefty amount of albums to review, 17 in all, and ultimately chose Men At Work's Business As Usual as the best of the bunch.

We featured albums from the year 1982 during March and April 2012. During this 30th anniversary celebration of this music, we have written original reviews the following albums:

*1982 Album of the Year

Below are further descriptions of each album, in the order that we reviewed.
March 2, 2012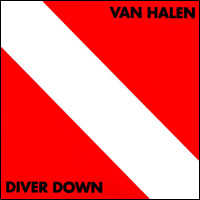 An album which came about as a happy accident, Diver Down was a hodge-podge of cover songs, instrumentals, reworked versions of older songs, and just a few new, good and solid songs by Van Halen in 1982. The album is light and fun and brought the band to a wider commercial audience.
March 6, 2012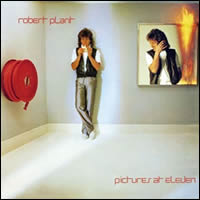 Pictures At Eleven was the debut solo album by Robert Plant. He stepped up to compose some very interesting material which, while maintaining some traces of his previous life with Led Zeppelin, really takes a quantum leap into the new-wavish realm of the early 1980s.
March 10, 2012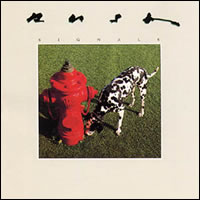 Signals was the much anticipated ninth album by Rush upon its release in 1982. This album would be the first here they would depart from the band's classic sound and migrate towards more "modern" genres of new wave, reggae, ska, and synth-driven pop music.
March 13, 2012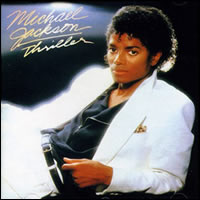 Thriller went on to win an unprecedented eight Grammy awards, was the all time top selling album worldwide, was instrumental in providing racial harmony, and was given credit for boosting sales industry-wide. So, why have so many of us loathed this record by Michael Jackson for three decades?
March 16, 2012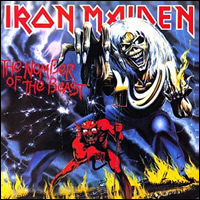 The Number Of the Beast by Iron Maiden has been routinely ranked among the greatest heavy metal albums of all time and was one of the first albums to move into more commercial territory in a genre that got close to zero airplay at the time.
March 19, 2012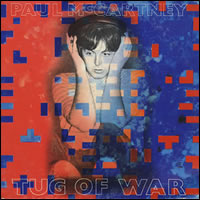 Paul McCartney reunited with Beatles producer George Martin to record Tug Of War, a historical album on many fronts. While there are definitely some fine musical moments on this album, it also feels like there was a great opportunity missed.
March 22, 2012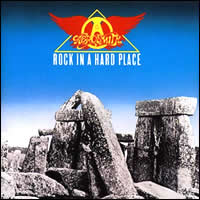 Rock In a Hard Place is considered by some to not be a "real" Aerosmith album because it is the only one in their long history to NOT include all five original members. Still, it is hard to deny that this is an interesting, rewarding, and unique effort by the band.
March 26, 2012
Originally planned as a double album called "Rat Patrol from Fort Bragg", Combat Rock would eventually be release as a solid single album by The Clash and would be the last significant work by the legendary punk pioneers.
March 30, 2012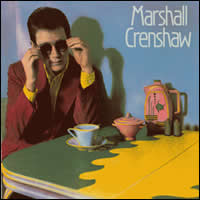 In a sea of artists trying to catch up with the latest fad, Marshall Crenshaw just wrote simple, straight-forward rock songs. He may have sounded a bit old fashioned at the time, but his songs have stood up over time and still sound fresh today.
April 2, 2012
1999 is a double-length album by Prince, born out of an extremely prolific songwriting period for the artist. This synthesizer and drum machine heavy album marked a decided change in Prince's sound, contained his first charting hit singles, and launched him into the most successful period of his career.
April 4, 2012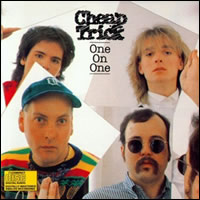 With One On One, the band's sixth studio album Cheap Trickmay have actually hit its rock-centric peak, despite the fact that many mainstream critics point to this as the beginning of their decline. The fact is, the band put out a solid and (nearly) uncompromised rocker.
April 7, 2012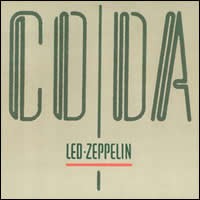 Coda is a unique album for us to review. Although it is listed officially as the ninth and final studio album by Led Zeppelin, it could just as well be listed as a quasi-compilation. But, like all of Zeppelin's albums, we found this to be impossible to ignore.
April 11, 2012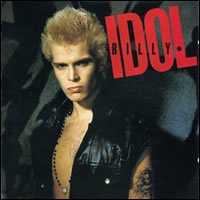 The debut album by Billy Idol is amazingly diverse and mainstream-leaning for an artist supposedly fresh off the punk scene. In fact, Idol today admits that his late seventies outfit, Generation X, differed starkly from other acts in that scene. This album would launch Idol into an eighties icon.
April 15, 2012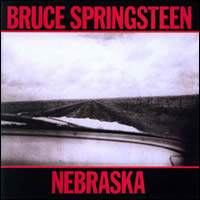 Bruce Springsteen's 1982 solo album was an original "demo" that found an unexpected life as a major label recording by a major label artist. Although the E Street Band did start recording the full-production versions of the songs, the "haunting folk" essence of the original demos were used on the album Nebraska.
April 18, 2012
With American Fool, this artist began the transformation from "Johnny Cougar" back to John Mellencamp. The album is the first to migrate towards the midwestern folk-rock sound which would define Mellencamp during his heyday in the 1980s.
April 22, 2012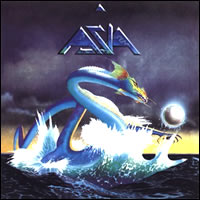 A "supergroup" formed by members of prominent progressive rock groups, Asia made a surprisingly successful commercial splash with their self-titles 1982 debut album. The album went on to become the top selling album of that year while being a letdown to hardcore prog rock fans.
Review of Asia
April 27, 2012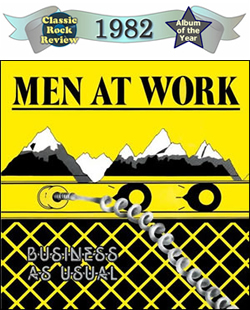 The quirky group from the land "down under" who made an incredible splash on the Western World in 1982, Men At Work earn our Album of the Year award thirty years later for Business As Usual. Beyond the commercial hits, the album contains solid material throughout forged in a nice mix of pop, new wave, and reggae.
July 23, 2017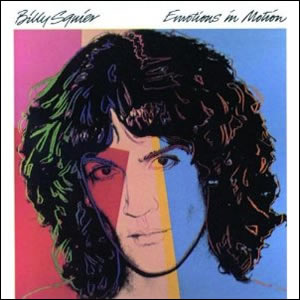 Emotions in Motion offered continuous success for Billy Squier as a top-notch follow-up to his 1981 breakthrough LP. Here Squier rose from theater and supporting act to a bona fide arena rock headliner with his most consistent solo record.
September 7, 2017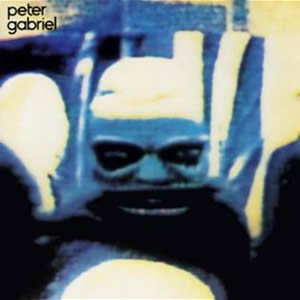 The fourth self-titled album from the former Genesis front man Peter Gabriel continues his innovative trend to develop the heavy drum, synthesizers and native motifs which Gabriel had begun on his previous studio albums.
September 27, 2017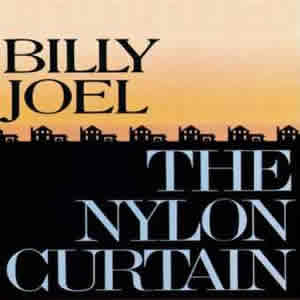 After the tremendous commercial success of his previous thre albums, Billy Joel ventured into largely uncharted musical territory with 1982's The Nylon Curtain. This solid album, which Joel has cited as his best accomplishment, features rich musical arrangements and deep, topical lyrical content.
Final 1982 Poll Results
Q: What is the best album of 1982?
| | | |
| --- | --- | --- |
| 1 | Asia by Asia | 28.9% |
| 2 | Business As Usual by Men At Work | 21.2% |
| 3 | Nebraska by Bruce Springsteen | 15.4% |
| 4 | Signals by Rush | 13.5% |
| 5 | Thriller by Michael Jackson | 11.6% |
| 5 | Rio by Duran Duran | 5.8% |
| 5 | 1999 by Prince | 3.9% |
Conducted on our site, March-April, 2012
← 1981
All Reviews
1983 →