Following the historic rock year of 1991, the following year of 1992 may have been a bit of a letdown. Still, there were some solid albums released this year, among which some were quite original and interesting. Despite "grunge" reaching its absolute zenith of popularity, we chose Neil Young's retro-sounding Harvest Moon as our album of the year.

We featured albums from the year 1988 during July and August 2013. During this 25th anniversary celebration of this music, we have originally reviewed these albums:

*1992 Album of the Year

Below are further descriptions of each album, in the order that we reviewed them.
May 5, 2012
When Core was released in September of 1992, this debut by Stone Temple Pilots received mixed to negative reviews. But the very fact that so many of the songs on this album have held up over the past two decades is testament to the quality of its material.
May 9, 2012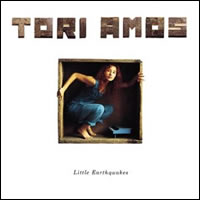 Tori Amos released her debut album Little Earthquakes in 1992. The album shattered many long-held conventions in the popular music industry, with its raw honesty, experimental motifs, and several unique arrangements, and launched a career for Amos where she would sell millions of albums.
May 16, 2012
Although R.E.M. set out with the original intent to record a more "upbeat" album, they soon turned further away from the lighter, sweeter pop of previous albums with Automatic For the People. The result is a very much musically subdued effort which deals with issues of mortality.
May 21, 2012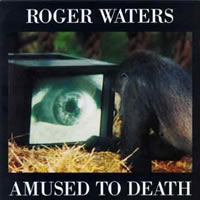 For his most recent studio album Amused to Death in 1992, former Pink Floyd bassist Roger Waters composed yet another musically superb and complex concept album, albeit a bit confused and dated lyrically.
May 26, 2012
With the follow-up to their blockbuster 1990 debut, The Black Crowes took a more rootsy and soulful approach with The Southern Harmony and Musical Companion. While not quite as strong as their first album, the band showed signs of forging a definitive sound on this album.
May 31, 2012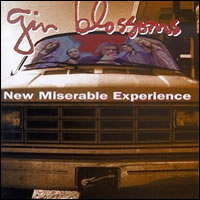 As the band's major label debut consisting of lean and jangly pop music, New Miserable Experience was released during the heyday of the grunge music movement and was the peak of Gin Blossoms's short-lived fame in the 1990s.
June 4, 2012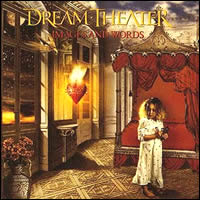 The second studio album by Dream Theater, was the first in a series of top-notch releases that continue to this day. Images and Words is considered one of the most influential albums ever for the genre of progessive metal.
June 13, 2012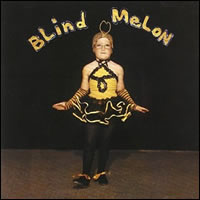 Like many rock band's Blind Melon's turn at fame was meteoric and cut short tragically. Their 1992 debut album Blind Melon brought them international fame and infinate promise, which was cut short three years later when lead singer Shannon Hoon died of a drug overdose.
June 17, 2012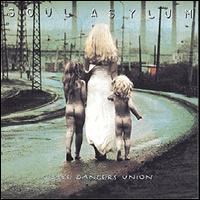 One of the hardest working bands of the late 1980s, Soul Asylum finally broke though in 1992 with Grave Dancers Union, their sixth overall album. Made up of well-composed three and four minute songs, the album would go on to the masterpiece of the band's three decade career.
June 21, 2012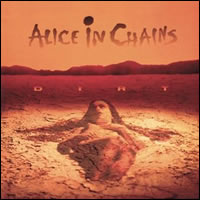 Alice In Chains bridged the gap between the "traditional" heavy metal and the new, alternative inspired "fusion" metals which began to proliferate in the 1990s. With their second album, Dirt, they really came of age artistically but the bleak subject matter was a dark omen for the band.
June 25, 2012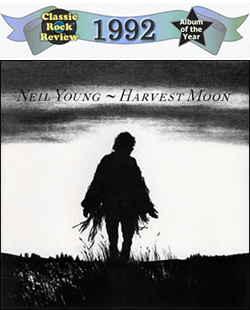 Harvest Moon by Neil Young may have sounded like something that should have been made 20 years earlier, but 20 years later, it holds up as well as anything from 1992. So it is that we chose this restrained, Nashville-produced, Americana classic over anything that came out of Seattle that year.
March 31, 2022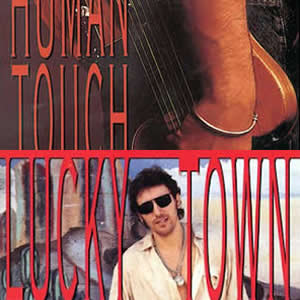 After nearly half and without his full backing band for the first time in his storied career, Bruce Springsteen released two distinct albums, on the same day in 1992. Human Touch & Lucky Town were recorded sequentially and each had differing musical approaches and production styles.
November 20, 2022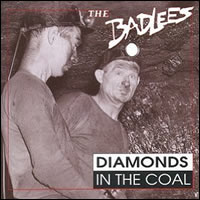 At a time when many in the rock world were in the process of re-imaging from the slick 80's hair band to the grungy 90s alternative, a young Pennsylvania band called The Badlees was forging their own path with a sound called "roots rock" with their first full length album, Diamonds In the Coal.
Final 1992 Poll Results
Q: What is the best album of 1992?
| | | |
| --- | --- | --- |
| 1 | Harvest Moon by Neil Young | 51.6% |
| 2 | Dirt by Alice In Chains | 16.1% |
| 3 | Little Earthquakes by Tori Amos | 12.9% |
| 4 | Diamonds In the Coal by The Badlees | 9.7% |
| 4 | Core by Stone Temple Pilots | 9.7% |
Conducted on our site, May-June, 2012
← 1991
All Reviews
1993 →