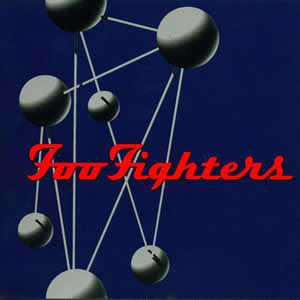 One could argue that Foo Fighters are a better overall group than Nirvana and that their sound is an evolution of the sound that was started earlier in the decade by Dave Grohl's former band. As for this new band, 1997's The Colour and the Shape was the first Foo Fighters group album, as the 1995 self-titled debut carried the band name but was mainly a solo effort by Grohl. This album also contains tunes which are a bit more introspective than the material on the debut.
After the success of that debut album, Grohl assembled a proper band which included guitarist Pat Smear formally of The Germs, bassist Nate Mendel from Sunny Day Real Estate, and drummer William Goldsmith, who let Grohl move out from behind the drums during the live performances.
After over a year of extensive touring, Foo Fighters and producer Gil Norton set out to create a full rock record in classic style. The earliest sessions were at a studio in Washington state with Goldsmith as part of the group but these recordings were unsatisfactory and mainly discarded. Soon Goldsmith left the group, which made it a necessity for Grohl to return to his traditional role as drummer in addition to his primary role as lyricist and vocalist during the initial recording phase in California.

The Colour and the Shape

by

Foo Fighters
Released: May 20, 1997 (Columbia)
Produced by: Gil Norton
Recorded: Bear Creek Studios, Woodinville, WA, WGNS Studios, Washington, DC, & Grandmaster Recorders, Hollywood, November 1996–February 1997
Track Listing
Group Musicians
Doll
Monkey Wrench
Hey, Johnny Park!
My Poor Brain
Wind Up
Up in Arms
My Hero
See You
Enough Space
February Stars
Everlong
Walking After You
New Way Home
Dave Grohl – Lead Vocals, Drums, Guitars
Pat Smear – Guitars
Nate Mendel – Bass



The short track "Doll" starts things off with a very low-fi, demo-style intro leading to the full-fledged pop/rocker "Monkey Wrench" with a sharp and unambiguous approach through the verses and a tad more ambient noise in the choruses. On "Hey, Johnny Park!" we get the initial dose of Grohl really exercising his vocal chops while Norton still uses some creative production techniques during the fully arranged choruses, but not to the detriment of the overall tune. This song got its title from Grohl's childhood friend.
"My Poor Brain" features some really really creative contrast between the smooth, bouncy verses and the raging, unhinged choruses and this is especially true in the contrasting vocal styles. "Wind Up" is a heavy alternative rock track about the music press, while "Up in Arms" is textural and mellow with fine bass playing by Mendel. The anthemic "My Hero" starts with a rich, mechanical drum pattern with bass, rhythm and lead guitars layering before the first verse. The great vocal hook and chorus riff makes for one of the most indelible phrases of the late nineties while Grohl has stated that this majestic theme is really about ordinary people he has known through his life.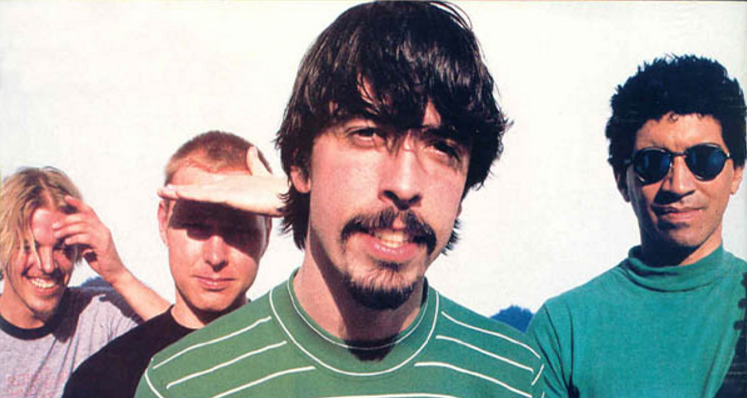 The fun and sonically pleasant "See You" is a fun, bouncy folk-rock acoustic track and is followed by "Enough Space" with heavy distorted bass, screeching guitars and thumping drums during its potent intro. The melancholy "February Stars" is a sort of a drug out power ballad, very emo but with not much reward overall.
Perhaps the overall highlight of the album, "Everlong" features a sound which is at once smooth and hard and features a good melody and a heavy romantic lyric. Grohl stated, "That song's about a girl that I'd fallen in love with and it was basically about being connected to someone so much, that not only do you love them physically and spiritually, but when you sing along with them you harmonize perfectly." Overall, this song is celebratory but with just enough edge to make it a rock classic. "Walking After You" has an acoustic, calm, almost country approach with the slightest bit of laid back percussion and sonic effects. "New Way Home" closes the record as a pleasant, upbeat rocker which summarizes everything from the journey of this album.
The Colour and the Shape was a hit around the world, reaching the the Top 10 in seven countries including the USA and achieving double platinum in sales. Its arrival in 1997 came at the moment when the grunge era began to give way to the heavy pop rock of the late 1990s, which made this timely and important as well.
~

Part of Classic Rock Review's celebration of 1997 albums.