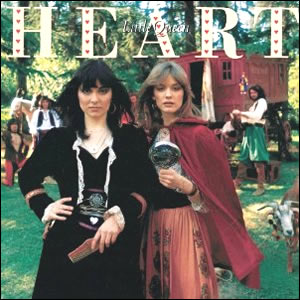 It wasn't easy for Heart to follow-up their brilliant 1976 debut Dreamboat Annie. They started and stopped an album for Mushroom Records, which was later patched together as the release Magazine, but this was hardly an apt follow-up. Finally, in the Spring of 1977, the six-piece group recorded and released the eclectic, classic folk-rock Little Queen on Portrait Records. The album was well received critically and it sold well commercially, ultimately reaching triple platinum status.
Following the success of their debut album, Heart wanted to get back to the studio quickly and soon recorded some tracks with producer Mike Flicker in Vancouver. Meanwhile, Mushroom ran a suggestive full-page advertisement featuring lead vocalist Ann Wilson and her sister, guitarist Nancy Wilson. This infuriated the band members and led to their defection from that label and the subsequent legal battles over Heart's next album. Mushroom compiled five unfinished tracks along with two live recordings and a previously released B-side to forge the Magazine album in early 1977.
Meanwhile, the band started over,  recording for Little Queen with Flicker in Seattle and delivered ten fresh tracks of differing rock and folk styles in just about three weeks. Eventually, the court allowed Heart to release the album with the caveat that they deliver a proper second album to Mushroom by re-recording and remixing Magazine for a 1978 release.

Little Queen

by

Heart
Released: May 14, 1977 (Portrait)
Produced by: Mike Flicker
Recorded: Kaye Smith Studios, Seattle, February–April 1977
Side One
Side Two
Barracuda
Love Alive
Sylvan Song
Dream of the Archer
Kick It Out
Little Queen
Treat Me Well
Say Hello
Cry to Me
Go On Cry
Group Musicians
Ann Wilson – Lead Vocals, Flute
Nancy Wilson – Guitars, Mandolin, Piano, Vocals
Roger Fisher – Guitars, Mandolin
Howard Leese – Guitars, Piano, Keyboards
Steve Fossen – Bass
Michael DeRosier – Drums, Percussion
The album launches with its most recognizable and indelible track, "Barracuda". The inception of this track began with Ann Wilson's anger towards Mushroom's attempted publicity stunt involving her and her sister Nancy. Musically, this is an apt attempt at Zeppelin-style heavy metal with Wilson's vocals nicely cutting into the dry deadened rock rhythms by guitarist Roger Fisher and bassist Steve Fossen for an overall masterful effect.
"Love Alive" makes a big change in sonic direction with a slow, harmonized acoustic and electric guitar medley during the long intro and an overall fine folk/rock track that breaks out slightly into standard rock later in the song. On the instrumental "Sylvan Song", Fisher and Nancy Wilson provide acoustic guitar and mandolin respectively with plenty of forest atmosphere, acting as intro to "Dream of the Archer", which seems to pay homage to Led Zeppelin's "Battle of Evermore". "Kick It Out" completes the first side by rotating back to pure rock, electric riff-driven with a good, strong hook, animated bass and choppy piano by Howard Leese.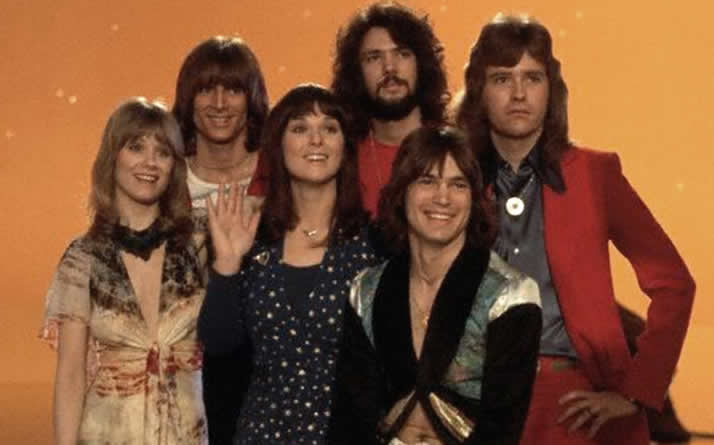 On the title track "Little Queen", a long guitar textural intro gives way to a funk/rock song proper, making for a potent and enjoyable musical combination. "Treat Me Well" features Nancy Wilson on lead vocals for her acoustic jazz composition with plenty of melancholy moodiness throughout, accented by slight harmonica and later orchestral strings arranged by Leese. The album's diversity expands with the Caribbean feel of "Say Hello" with Fossen and drummer Michael DeRosier providing the distinct rhythms. The album loses a bit of steam through its closing mini-suite, the acoustic ballad "Cry to Me" and the long, repetitive sequences of "Go On Cry", which feels mainly like filler to end this otherwise fine album.
Little Queen reached the Top Ten in the US and Canada and charted well in several other countries. Heart's momentum continued through the late 1970s and well into the 1980s.
~

Part of Classic Rock Review's celebration of 1977 albums.