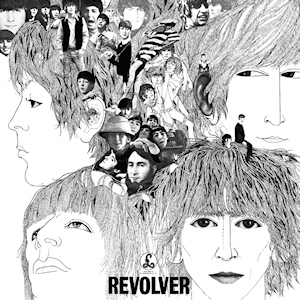 As many times as I've heard someone say they love The Beatles, I have heard someone else say they think they are overrated. To a generation of listeners raised in the digital era, this lack of appreciation may be understandable. It is like trying to explain what people did to entertain themselves before every home had a television. The genius of the Beatles lies in their innovation. Their songs are tangible evidence of what was possible when you broke the rules of accepted songwriting styles and production techniques. What they produced nearly half a century ago on analog tape with limited tracks stands the test of time. It remains relevant even in today's age of digital production, seemingly limitless tracks, and computer aided sound engineering.
Due to their unprecedented and phenomenal success, The Beatles had a license to kill. By the end of summer 1966, the band stopped touring all together. Their primary focus would be recording albums as the individual members settled into domestic life in England. While Rubber Soul, released in December 1965, kicked off the Beatles evolution from four mop tops playing simple guitar based pop/rock songs to ventures with ethnic instruments and a folk rock sound, Revolver pushed the band into a new direction with an eclectic mix of sounds spun together in unconventional ways that shouldn't have worked. Not only did it work brilliantly, it laid the groundwork for the future of sound production. The album also marks the beginning of more individualistic styles in the band's songwriting. Like in the past, most of the songs are credited to "Lennon/McCartney", but on Revolver the songs are more distinctly Paul McCartney or more distinctly John Lennon.
Before getting into the nuts and bolts of this review of Revolver, it is important to realize that there were two different versions of this album. It was customary at this point in the international music business to release a UK version of an album as well as an altered US release with less songs and jumbled sequence. Revolver was not released in the US in its present form until the release of the digital CD in 1987. This was when it was settled that the UK versions were the "official" Beatles albums, so this is the version we have reviewed.

Revolver

by

The Beatles
Released: August 5, 1966 (Capitol)
Produced by: George Martin
Recorded: Abbey Road Studios, London, April-June, 1966
Side One
Side Two
Taxman
Eleanor Rigby
I'm Only Sleeping
Love You To
Here, There, and Everywhere
Yellow Submarine
She Said, She Said
Good Day Sunshine
And Your Bird Can Sing
For No One
Doctor Robert
I Want to Tell You
Got to Get You Into My Life
Tomorrow Never Knows
Band Musicians
John Lennon – Guitars, Piano, Organ, Synths, Vocals
Paul McCartney – Bass, Guitar, Piano, Percussion, Vocals
George Harrison – Guitars, Sitar, Percussion, Vocals
Ringo Starr – Drums, Percussion, Vocals
The album kicks off with George Harrison's "Taxman", inspired by the shockingly high income taxes paid by the band and other high earners in Great Britain – sometimes as high as 95%. It is a political song that takes a direct shot at Harold Wilson, the British Labour Prime Minister, and Edward Heath, Britain's Conservative Leader of the Opposition. This was a very bold move for the times. Like "Taxman", there are several straight-forward rock/pop songs on Revolver, molded in the Beatles' mid-60s, "Swinging London" style. These include Lennon's guitar driven "And Your Bird Can Sing" and "Doctor Robert", and McCartney's uplifting "Good Day Sunshine". But the heart of the album is built from multiple unconventional songs.
"Eleanor Rigby" consists of layers of strings and vocals. The stark instrumentation and arrangement set the scene perfectly for the tale of the 'lonely people" in the song. It is noteworthy that this is a song where no Beatle plays any instrument, just McCartney's lead locals and backing vocals by the other band members. The music is driven by a string octet arranged by producer George Martin. McCartney also wrote "For No One", a mellow song featuring the writer playing clavichord and a famous horn solo played by guest Alan Civil, and "Here, There, and Everywhere" which showcases his knack for writing and arranging stunningly beautiful melodies.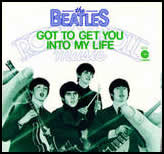 McCartney's "Got to Get You into My Life" was influenced by the Motown sound with extensive use of brass. The song was not released as a single in the US until 1976, ten years after Revolver and six years after the Beatles disbanded, and amazingly, it became a top ten hit at that time. Harrison's "Love You To" is a nod to his fascination with Indian music featuring the sitar front and center, which was used previously on "Norwegian Wood" from Rubber Soul, but is more famously used here. Harrison's third and final composition on the album is the piano-driven "I Want To Tell You", a far more traditional song with lyrics about his difficulty expressing himself.
John Lennon wrote "I'm Only Sleeping", an odd stroll through a state (most likely drug induced) between being awake and being asleep. The backwards guitars add to the confused and muddled feeling of John Lennon's vocals. "She Said, She Said" includes lyrics taken almost verbatim from a conversation between Lennon and actor Peter Fonda while they were under the influence of LSD in California in 1965. During a conversation, Fonda said "I know what it's like to be dead," because as a boy he had almost died from a self-inflicted gunshot wound.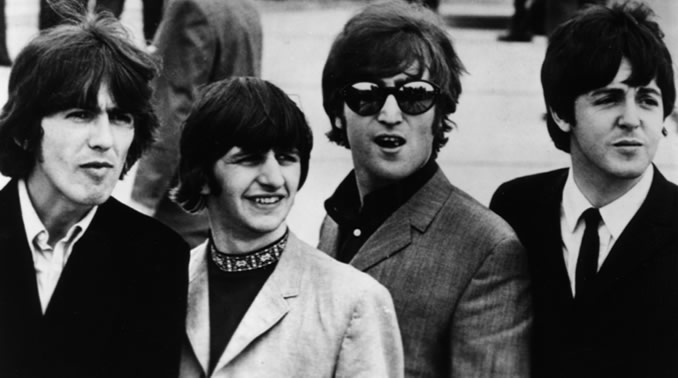 The most groundbreaking song on this album from a technical aspect is the psychedelic final song, "Tomorrow Never Knows". The lyrics were inspired by Timothy Leary's book, "The Psychedelic Experience: A Manual Based on The Tibetan Book of the Dead". Musically, the drone-like song included such groundbreaking techniques as reverse guitar, processed vocals, and looped tape effects. The elaborate recording, which included several simultaneous tape machines and creative processing of Lennon's vocals, was conducted by engineer Geoff Emerick.
The light and childlike "Yellow Submarine" was written to provide Ringo Starr his token lead vocal for Revolver. With the help of all band members and the Abbey Road production team, overdubbed stock sound effects from the studios' tape library were used to add the memorable soundscape to this famous song.
Revolver is considered by many critics to be one of the top albums of all time. It marked the beginning of the second half of the Beatles' career, when they produced a string of highly influential, classic albums right up to the very end of their storied run.
~

Part of Classic Rock Review's celebration of 1966 albums.