Buy The Velvet Underground & Nico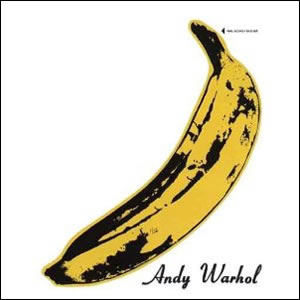 Perhaps the album with the single biggest gap between initial commercial success and ultimate historical relevance, The Velvet Underground & Nico has become a legendary fountainhead of influence and inspiration. Although this avant-garde rock group lasted a very short time, few artists claim to have broken so much new territory. They blended unique arrangements of traditional rock with a frank, explicit, and uncompromising degree of taboo subjects such as sexual adventurism and drug abuse, which put the band way outside the mainstream. Their work in the mid-to-late 1960s has been credited as a primary influence on the punk and new wave explosions of a decade later, even though they were only appreciated by a "cult" audience at the time and otherwise dismissed with indifference or scorn by mainstream rock critics and fans. In fact, it wasn't until the 1980s that the band began to get recognition as an important band of the '60s, if not all time.
The group's leader was guitarist, vocalist, and songwriter Lou Reed, who had dabbled in many types of rock, jazz, and beat poetry since his teen years in the late 1950s. Fusing all these, influences he developed a unique style of speak/sing vocals. While working as a staff songwriter, Reed met Welsh multi-instrumentalist John Cale, and the two found a shared interest in fusing the avant-garde with pop/rock music. They formed a band called the Primitives which changed to the Velvet Underground in 1965 with the addition of guitarist Sterling Morrison and drummer Maureen Tucker. With Reed as the primary songwriter, the group started working on unique but un-commercial sounding songs for their live act but caught a break when pop-artist Andy Warhol caught the band live and decided he wanted to "manage" them. Warhol incorporated the Velvet Underground's music into a greater mixed-media/performance art ensemble that he called the "Exploding Plastic Inevitable".
While the band was uncompromising in their music and lyrics, they did have to compromise on their personnel. The band was reluctant to accept German fashion model and singer Nico as a fifth member, but her inclusion was insisted upon by Warhol. While Reed remained the principal lead vocalist, Nico did sing three of the better songs on the album. Although many have dismissed Warhol's producer credit as purely ornamental, Reed felt that he did play a vital part in completing this album;
…he was this umbrella that absorbed all the attacks when we weren't large enough to be attacked and as a consequence of him being the producer, we'd just walk in and set up and do what we always did and no one would stop it because Andy was the producer…"
Despite the high profile benefactor, the album's release was not without complications, delaying its release until nearly a year after recording wrapped with the bulk of all recordings happening in April 1966 at Scepter Studios in New York City. These sessions were financed in part by Columbia Records but that company rejected the final product, as did several other labels, before the MGM-owned Verve Records accepted the recordings. The fact that this innovative material was in the can before other breakthrough projects like Pet Sounds and Revolver, makes this album all the more remarkable.

The Velvet Underground & Nico
Released: March 12, 1967 (Verve)
Produced by: Andy Warhol amp; Tom Wilson
Recorded: New York City, April – November 1966
Side One
Side Two
Sunday Morning
I'm Waiting For the Man
Femme Fatale
Venus In Furs
Run Run Run
All Tomorrow's Parties
Heroin
There She Goes Again
I'll Be Your Mirror
The Black Angel's Death Song
European Sun
Primary Musicians
Lou Reed – Guitars, Vocals
Nico – Vocals
John Cale – Viola, Piano
Sterling Morrison – Guitar, Bass, Vocals
Maureen Tucker – Drums & Percussion
The album begins with "Sunday Morning", a collaboration between Reed and Cale, which was actually the last song recorded for the album in late 1966. It was written at the request of co-producer Tom Wilson, who felt the album could use another pop-oriented song. Although the song was written to be sung by Nico, Reed ultimately sang lead on the track.
"I'm Waiting for the Man" follows as the first of many provocative and nihilistic songs about drug use. It is driven by a distorted guitar and driving bass by Reed and Morrison in a very simple rock riff which really sets the song's background perfectly. "Femme Fatale" is the first track on the album to feature lead vocals by Nico, and the atmosphere could not be different than that of the preceding song, as it has a very measured rhythm and jazzy arrangement. Warhol commissioned Reed to write the song about actress and model Edie Sedgwick.
The musical styles continue to fluctuate through the rest of the first side. "Venus in Furs" is a sexually-charged tune which is driven by Cale's viola and Reed's oddly-tuned guitar and straight-forward, yet poetic vocal narrative. "Run Run Run" returns to a simnple, bluesy-rock tone, with Reed actually doing some traditional style singing and a proper rock drum beat by Tucker. The Warhol click became the inspiration to "All Tomorrow's Parties", which Reed described as an accurate description of certain people at the Factory;
I watched Andy. I watched Andy watching everybody. I would hear people say the most astonishing things, the craziest things, the funniest things, the saddest things…"
"Heroin" is the most original, most memorable, and best song on the album. It was written by Reed in 1964, and received harsh criticism for not overtly condemning drug usage (although it doesn't exactly praise it). The song has a song years (if not decades) ahead of its time with pleasant, melodic, strummed electric guitar and a droning electric viola that builds to a frenzied crescendo.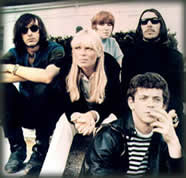 The next two songs are the most pop-oriented on the album. "There She Goes Again" has an actual hook with responsive background vocals and some quasi-soul musical rudiments. "I'll Be Your Mirror" is Nico's final song on the album and is arranged as a very short, traditional ballad. It was released as a single in July 1966, ahead of the album's release. The album does retain its "weirdness" with the final two tracks. "The Black Angel's Death Song" is put together like a psychedelic Dylan song. Throughout the song, there are loud bursts of audio feedback, and hissing with guitars tuned low and a screeching viola. The nearly-eight-minute long "European Son" has a more traditional rock guitar and bass, with long, improvised vocals and more crazy sound effects.
On this 1967 debut album, The Velvet Underground espoused a frank bleakness in their music which would inspire musicians of future generations, while maintaining a strong musical core. However, the were not able to achieve longevity, as Nico was out of the band by the end of the year to pursue a solo career and the association with Warhol quickly deteriorated. The group did manage to release a few more albums over the next four years, before disbanding in the early 1970s.
~

Part of Classic Rock Review's 45th anniversary of albums from 1967.