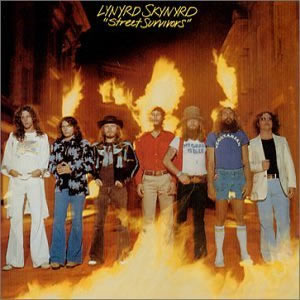 The fifth and final studio album during the brief classic era of Lynyrd Skynyrd, Street Survivors was released just three days before the crash of Lynyrd Skynyrd's touring plane which killed six, including three group members. One of those who tragically lost his life was the newest member of the band, guitarist Steve Gaines, who wrote or co-wrote a majority of the material on this record along with providing much boogie rhythm and lead guitar along with some vocals. Despite the horrific conditions surrounding its release, Street Survivors forever cemented the group's legacy status as one of finest Southern rock bands as it reached the Top 5 on the U.S. album charts.
Emerging out of Jacksonville, Florida, Lynyrd Skynyrd found immediate success with their 1973 debut album, Pronounced 'Leh-'nérd 'Skin-'nérd and their follow-up, Second Helping in 1974. The group's drummer, Bob Burns, left the band in 1975 and was replaced by former US Marine Artimus Pyle prior to he band's third album, Nuthin' Fancy. Recorded in under 3 weeks, the album was less focused than the previous two despite becoming the group's third consecutive platinum-seller. In 1976, guitarist Ed King became the second group member to depart in as many years and that year's album Gimme Back My Bullets fared even worse that it's predecessors commercially.
The recording of Street Survivors was no easy task as two distinct recording spans were needed for its completion. The group originally recorded a version of the record at Miami's Criteria Studios with producer Tom Dowd but were dissatisfied with this version's "fire and punch". So Lynyrd Skynard reconvened at Atlanta's Studio One for much rerecording, remixing, and rearranging to come up with the final version.

Street Survivors

by

Lynyrd Skynyrd
Released: October 17, 1977 (MCA)
Produced by: Tom Dowd; Jimmy Johnson & Tim Smith
Recorded: Muscle Shoals Sound Studios, Muscle Shoals, AL, 1971; Criteria Studios, Miami; Studio One, Doraville, Georgia & Studio In The Country, Bogalusa, LA, February–August 1977
Side One
Side Two
What's Your Name
That Smell
One More Time
I Know a Little
You Got That Right
I Never Dreamed
Honky Tonk Night Time Man
Ain't No Good Night
Group Musicians
Ronnie Van Zant – Lead Vocals
Steve Gaines – Guitars, Vocals
Gary Rossington – Guitars
Allen Collins – Guitars
Billy Powell – Piano, Keyboards
Leon Wilkeson – Bass, Vocals
Artimus Pyle – Drums
Street Survivors starts with an instant, catchy Skynard classic "What's Your Name", co-written by guitarist Gary Rossington and lead vocalist Ronnie Van Zant. With a traditional, crisp Southern rock feel and a simple, direct message as an ode to rock groupies "What's Your Name" peaked in the Top 20 in the U.S. and the Top 10 in Canada. This is followed by "That Smell", the best overall song on the album as a true epic jam merged with a topical, anti-drug theme. This song is led by the crisp guitar riffing and multi-level leads by Allen Collins along with good melodic vocals by Van Zant and the backing of "The Honkettes" featuring JoJo Billingsley Leslie Hawkins and Cassie Gaines.
A truly unique track on the album is "One More Time", added late when several other candidates were judged insufficient. The track was originally recorded during Skynyrd's 1971 Muscle Shoals session (material later released on the 1978 album Skynyrd's First and…Last). Musically, "One More Time" has a Grateful Dead-like arrangement with complex layers, a well-crafted 6/8 swing throughout and it features departed group members King, bassist Rickey Medlocke and drummer Greg Walker.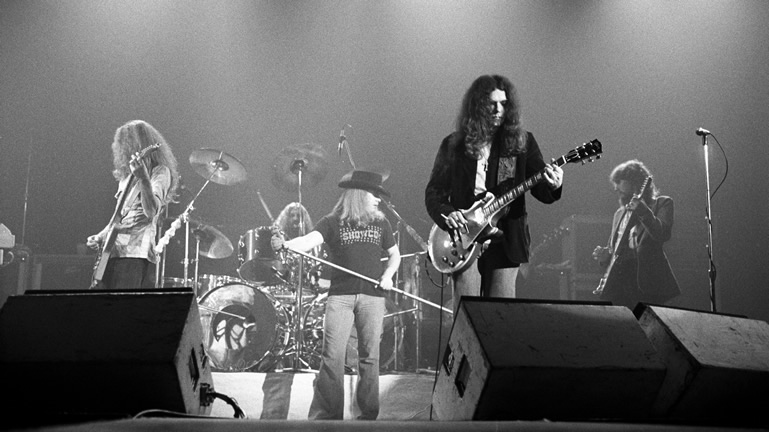 Much of the rest of the album is dominated by Steve Gaines, starting with the blues rock shuffle "I Know a Little". While simple in structure, the song is also a real showcase for the talent in this band beyond Gaines, most especially the piano of Billy Powell and the bass of Leon Wilkeson. "You Got That Right" starts the record's second side as an upbeat jam with a great slide guitar lead by Gaines, while "I Never Dreamed" features an acoustic country-rock rhythm with subtle but unique percussion. The Merle Haggard cover "Honky Tonk Night Time Man" features guest Barry Lee Harwood on dobro leading to the closer "Ain't No Good Life" is a slow blues showcase for Gaines where he also provides lead vocals.
Just three days after the release of Street Survivors, Ronnie Van Zant, Steve Gaines, and Cassie Gaines were killed along with the group's assistant road manager and the plane's pilot and co-pilot, while all the other band members were injured but survived. Ultimately, Lynyrd Skynyrd would go on hiatus for a decade before reuniting in 1987 with Johnny Van Zant (Ronnie's younger brother) on lead vocals along with Rossington, Powell, Wilkeson, Pyle and King.
~

Part of Classic Rock Review's celebration of 1977 albums.