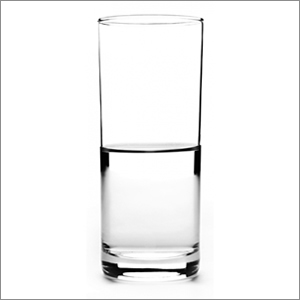 Today we reach the halfway point of Classic Rock Review's five-year mission to review the most important albums of the classic rock era (1965-1995). So we figured that this was a good time to reflect on what's been done so far as well as reveal some plans for future features on the site.
When we started the site, we mapped out a way to hit all those classic rock years by examining each one over an approximate two-month period, there are six review periods per calendar year. We chose this era because it encompasses the years spanning from when the modern "album" came into form and the dawning of the mp3-era, which effectively phased out the classic album. We also decided to not review these years in sequential order, instead opting to review "anniversary" years, divisible by five. We offer thorough and honest reviews that blend hard facts with seasoned opinions. We focus on both the qualities and issues with each album , although there inevitably is more positive than negative content because we only actually review albums of importance and a certain level of quality. However, beyond our single Album of the Year designation for each year reviewed, we do use any rating system and tend to let the words speak for themselves.
Since we launched on January 1, 2011 we have systematically focused in on fifteen of these years and reviewed over 200 albums, all while slowly growing and reaching out to more and more viewers on a daily basis. The amount of albums reviewed for each "classic" year varies, with the heaviest year so far being 1971 (our very first review year) with 18 album reviews and the lightest being 1986 with 10 album reviews. We plan to stay in the 10s (teens?) for all future review periods, with the exception of 1965, which will only focus on the handful of "real" albums produced that year. We have also done a handful of "twin" album reviews in very rare instances where an artist released two albums in the same year, which also have similar content, personnel, and production value. In all, we have reviewed 217 albums in the past 30 months, about one every four days of real time.
Classic Rock Review also includes several special features per year, which focus on important works and subjects beyond the regular "feature year" rotation (such as this very article you're now reading). This is one area where we plan on expanding in the future. Some potential new features coming soon on Classic Rock Review:
A "what did we miss?" forum.
We do realize that we're unlikely to please everyone on the albums we select for review. Since our inception, we have included 20-30 "other albums of note" on each year's page that give a kind of "honorable mention" to those albums not reviewed. But moving forward, we may poll you to select additional albums to review.
Dedicated artist pages.
For select artists who have multiple reviews on our site, we will start offering biographical "hubs" that tie together their careers over extended periods of time.
Online album store.
Although each album review links to an Amazon page to purchase that album, we plan on expanding options for purchasing music through Classic Rock Review. This will include a dedicated section to browse through albums past reviewed and help generate some revenue to support our cause.
Charts, trivia, and updates.
Some fun stuff to make the site more interactive as well as keep track of these classic artists with modern updates.
Rock n' roll roots.
Although there have been many attempts through the years to map the roots relationships of major rock artists, we may take a unique approach to tying together these influences and relationships.
Although we'll add these additional features to enhance the overall user experience on our site, the primary focus of Classic Rock Review over the next 30 months will continue to be great album reviews. Half of what seemed like a tremendous span of time – five years – has now passed and Classic Rock Review is going stronger than ever. Thank you to our loyal readers!
~