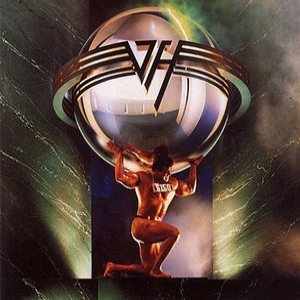 With the possible exception of AC/DC, it is hard to find an example of an established rock band with a single, charismatic, lead singer that becomes even more successful once that singer is replaced. After the acrimonious departure of David Lee Roth in early 1985, Van Halen was at sea for a while as they actively searched for Roth's replacement. Their record company, Warner Brothers, did not want them to continue on with the same name, feeling like it might distort the successful branding. Further, many long-time fans were hoping for reconciliation and dismissing any serious chance at reformation with a new lead vocalist.
Unfortunately, the rift between Roth and the rest of the band was far too deep and with Roth publicly declaring the band dead and making grand plans for a solo music and acting career, the band was determined to carry on without him. After briefly entertaining the idea of using multiple singers on their next album, Van Halen decided they wanted a permanent band member to front them. Enter Sammy Hagar, a well established rock star in his own rite, as the lead singer in the band Montrose and as a solo artist.
Further, Hagar was also a proficient guitarist, which freed up Eddie Van Halen to further branch out on the keyboards, as he had started with the previous album, 1984 (MCMLXXXIV). The band scored a couple of big hits from keyboard-driven songs on that album and that trend would certainly continue with 5150.

5150

by

Van Halen
Released: March 24, 1986 (Warner Brothers)
Produced by: Mick Jones, Donn Landee, & Eddie Van Halen
Recorded: Nov. 1985 – Feb. 1986, 5150 Studios, Hollywood, CA
Side One
Side Two
Good Enough
Why Can't This Be Love?
Get Up
Dreams
Summer Nights
Best of Both Worlds
Love Walks In
5150
Inside
Musicians
Sammy Hagar – Lead Vocals, Guitars
Eddie Van Halen – Guitars, Keyboards, Vocals
Michael Anythony – Bass, Vocals
Alex Van Halen – Drums & Percussion
Another factor that led to the new sound of 5150 was the absence of producer Ted Templeton, who had produced all of the band's previous six albums. This left production duties to the band itself, led by Eddie Van Halen with the help of Mick Jones and Donn Landee. This production team moved away from the traditional "live" sound of previous albums and towards a sleeker 1980s sound, especially among the three keyboard-driven songs, each of which would become huge hits.
Two of these hits used the long-string sound that Eddie Van Halen had established on the previous album. "Dreams" is the standout here, showcasing Hagar's vocal range as well as the band's pop sensibilities, while maintaining a unique, dynamic edge. Perhaps the first true "love song" in the Van Halen catalog, "Love Walks In" features Hagar on lead guitar and showcases some excellent background harmonies by Eddie Van Halen and bassist Michael Anthony, which had become a longtime staple of the band's sound.
The most unique-sounding and innovative of these keyboard songs is "Why Can't This Be Love", where Van Halen uses a wild-sounding synthesized clavichord for the main riff while Hagar providing some rhythm guitar support. Being the first single to be released by the band in the Spring of 1986, this song re-introduced the band with a fresh and unique sound that was mainly well-received. However not everyone was impressed with the new sound, as a lot of longtime fans felt alienated by the dual whammy of replacing Roth and moving further away from the guitar-driven sound of the group's early days. Soon these fans would adopt the name "Van Hagar" for this new formation, so to derisively avoid acknowledging this as a continuation of that earlier band.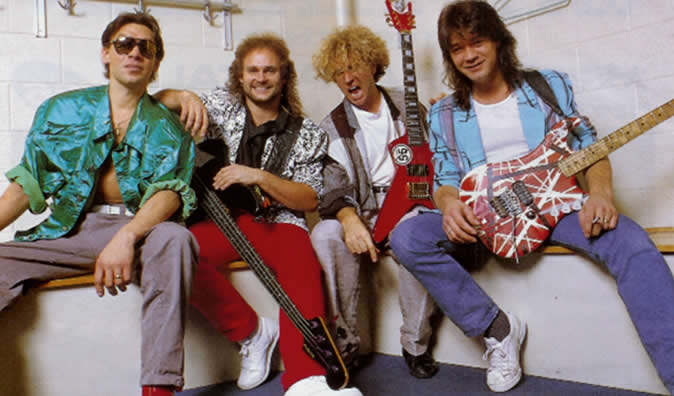 5150 does contain a solid handful songs that would have fit into the style of some on the band's early work including the songs "Summer Nights", "The Best of Both Worlds" along with the album's opening track "Good Enough". However, none of these really rise to the level of the band's better guitar-driven songs of the past. One exception to this is the standout title song "5150", an upbeat jam with a catchy melody that highlights the talents of both Eddie Van Halen and his older brother, drummer Alex Van Halen.
Van Halen did score their first ever #1 album with 5150, a feat that served to validate their decision to move forward with a new frontman and updated sound. The band would continue use this formula with similar success, as all four of their Hagar-era albums reached the top of the album charts, stretching well into the early 1990s.
~

Part of Classic Rock Review's celebration of 1986 albums.