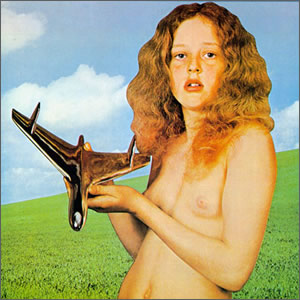 Rising from the ashes of two defunct English rock bands, Blind Faith lived a very short life as a "super group" in 1969. Despite being together for less than one year, they manageg to release one eponymous album which captured lightning in a bottle by aptly displaying the immense talents of the members of this quartet which seemed to effortlessly jive together as a group. Beyond the heap of well-deserved critical praise, the album was also very successful commercially. Blind Faith reached the top of the album charts on both sides of the Atlantic and sold more than half a million copies within the first month of its release.
The group began in the summer of 1968, when the band Cream broke up shortly after the release of their album Wheels of Fire. Guitarist Eric Clapton began jamming in his basement with keyboardist Steve Winwood of the group Traffic, who had also taken a hiatus at the time. The two had had previously collaborated on a project called "Powerhouse" in the mid 1960s and while Clapton was somewhat hesitant to start a new group, Winwood was enthusiastic to move forward. He enlisted bassist Ric Grech, formerly of the band Family, and Clapton's Cream band mate Ginger Baker on drums. When Clapton finally relented, he gave the new group the name "Blind Faith" as a cynical reference to his outlook on the project.
By early 1969, the band entered Olympic Studios in London under the supervision of producer Jimmy Miller, who tried to keep them focused on developing solid material rather than just loose jams (although there was plenty of that). By this time, buzz about this new group began to circulate among fans and the press. In June, the group released a limited edition promo single called "Change of Address", which immediately sold out despite the fact that the group's name and band members were omitted from the label. This was an early indicator of the coming success of Blind Faith.

Blind Faith

by

Blind Faith
Released: August 1969 (Polydor)
Produced by: Jimmy Miller
Recorded: Olympic Studios & Morgan Studios, London, February–June 1969
Side One
Side Two
Had to Cry Today
Can't Find My Way Home
Well Alright
Presence of the Lord
Sea of Joy
Do What You Like
Band Musicians
Steve Winwood – Lead Vocals, Piano, Organ
Eric Clapton – Guitars, Vocals
Ric Grech – Bass, Violin, Vocals
Ginger Baker – Drums, Percussion
Winwood composed most of the original material on the album, starting with "Had to Cry Today", which proves to be a good showcase for all the individual talents of the quartet. Starting with a straight-forward hard rock riff and later morphing to a more complex arrangement during the verses and choruses, the song showcases Clapton's versatility of multiple guitar styles along with Winwood's moody and fantastic vocal crooning. The song does break down and become a little unfocused in second half, but is otherwise a great album starter. An even finer Winwood composition is "Can't Find My Way Home", one of the most indelible moments on this album. This is a soft and melancholy foray into Celtic folk with contemporary lyrics that act as a spiritual ode to young rockers at the hung-over end of the swinging sixties. The ballad gets a bit more intense during the slightly improvised outro, where Clapton's acoustic picking is joined by Baker's jazzy drum beats.
The Buddy Holly cover "Well All Right" is a fun rocker, driven mainly by Winwood's piano and organ throughout, with Clapton playing a much more minor role with just an opening and recurring riff. Much like the upcoming music of the re-formed Traffic of the early seventies, the song dissolves into a funky jam with Grech and Baker providing great rhythms. Clapton's lone composition, "Presence of the Lord", is the best song on the album. Almost like a fusion Gospel/rock ballad through the verses and choruses with Winwood playing R&B electric piano, the song enters a fantastic bridge interlude. Here Clapton does some of his best guitar work ever, wailing through a wah-wah laced jam which carries over into the final verse, the finest moment on the album. The lyrics reflect a period of personal turmoil for Clapton and act in concert with the supergroup's name.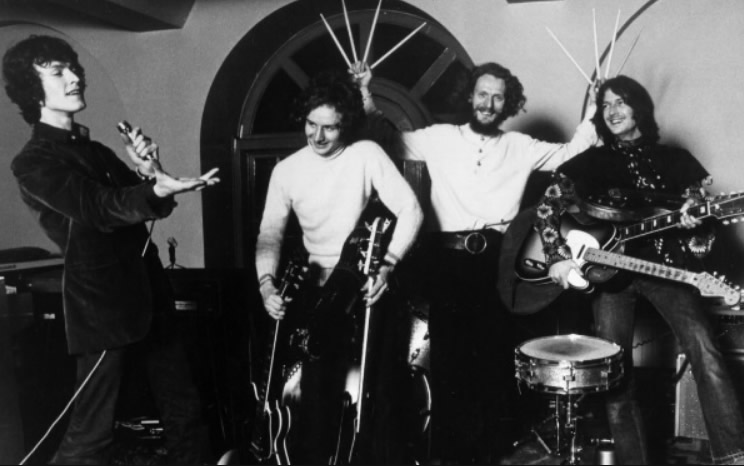 The second side contains only two tracks, starting with  "Sea of Joy", an underrated classic on this album. Well ahead of its time, the song contains elements of hard rock, folk, and country along with pleasant vocals by Winwood and a violin solo by Grech. Baker's "Do What You Like" contains a groovy backbeat in the vein of Santana. But at fifteen and a half minutes, the song is ridiculously long and proves to show that Blind Faith falls about one song short of being an absolute classic. While the jams on this song are all respectable, when a long chanting section gets more disorganized and dissonant, it is clear the group is just filling in the time to make this an LP.
The lack of a full catalogue of songs, caused Blind Faith's few live shows to become partial tributes to Cream and Traffic, which led to Clapton's quick departure and the group's demise. Following Blind Faith, Steve Winwood began a solo project which morphed into a re-formed Traffic in 1970, this time with Ric Grech added as the bassist for the band. Baker formed the fusion Ginger Baker's Air Force before moving to Nigeria, where he lived from 1970 until 1976. Clapton continued his incredible workload, recording both his debut solo album and one with Derek and the Dominos in 1970. While the group parted suddenly, all members have looked back favorably on Blind Faith and the rock world is certainly richer because of it.
~

Part of Classic Rock Review's celebration of 1969 albums.