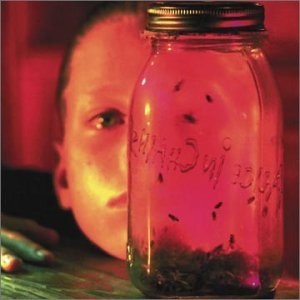 One of the biggest debates about Jar of Flies by Alice In Chains is how exactly to refer to it. Wikipedia refers to it as "the first EP in music history to debut at number one on the Billboard 200 Chart". However, that same site's definition of an EP sets the maximum time at 25 minutes, so at 30:49 Jar of Flies is a proper LP album. Whatever may ultimately be the case, this short 1994 collection of songs is edgy, diverse, and entertaining and captures the short-lived group in their prime and exploring new avenues of rock music adventure. The result is a collection which is highly reflective lyrically while moody and methodical musically.
Following the success of their 1992 album Dirt, Alice in Chains went on an extensive world tour with new bassist Mike Inez, who replaced Mike Starr after he left the group. Upon returning to Seattle in September 1993, the band went to London Bridge Studio and spent an entire week writing and recording. While this was originally done purely for cathartic reasons and the group never originally intended this material for public release, the record label insisted and Jar of Flies debuted at number one on the American album charts.
The material on the album employs rich musical scope and a healthy variation of instrumentation. While most of the songs were built on Jerry Cantrell's acoustic guitar and Layne Staley's lyrics, the group tactfully used overdubs and session musicians to enrich the sonic quality of this record.

Jar of Flies

by

Alice In Chains
Released: January 25, 1994 (Columbia)
Produced by: Alice In Chains
Recorded: London Bridge, Seattle & Scream, Studio City, CA, September 1993
Track Listing
Group Musicians
Rotten Apple
Nutshell
I Stay Away
No Excuses
Whale and Wasp
Don't Follow
Swing on This
Layne Staley – Lead Vocals
Jerry Cantrell – Guitars, Vocals
Mike Inez – Bass
Sean Kinney – Drums, Percussion
The opener "Rotten Apple" starts with the slow bass riff by newbie Inez coupled by the furious talk-box riffing by Cantrell. The song feels its way around for a while before fully kicking in with drums and vocals, but it then, unfortunately, becomes repetitive and mundane through the remainder of its seven minute duration. A gently strummed bright acoustic starts "Nutshell" which, while still dark and foreboding, is overall more melodic than the opener. Cantrell's crunchy outro lead guitar is the real reward in this sad piece of music.
Jar of Flies really starts to pick up with "I Stay Away" and remains top notch through the rest of the album. Starting light and melodic, the song eventually builds in intensity with swarming guitars during the pre-choruses and a soaring ethereal surge during the hooks. The song reached number ten on the Mainstream Rock charts and was nominated for the Grammy Award for Best Hard Rock Performance . Starting with an interesting rock drum beat by Sean Kinney, "No Excuses" contains harmonized vocals throughout and steady, hypnotizing guitar/bass riff. The song was the most popular radio hit from the album as its easygoing pace and catchy chorus struck a chord with listeners.
A rare instrumental in the group's collection, "Whale & Wasp" starts with a long, reverb-drenched droning electric guitar note by note above a gently picked acoustic piece. Later on, a nicely harmonized lead keeps the moody feeling going as does the subtle string quartet which accompanies the band during this piece. "Don't Follow" leans more towards a traditional folk acoustic piece, very laid back and deliberate. The second half of song picks it up a bit with slight rhythm by Inez and Kinney and a frantic harmonica by guest David Atkinson. There's no deception in the title of the album's closer, as "Swing on This" is built on a jazz swing, provided mainly by Inez's bass and nicely complimented by Kinney's drums and Cantrell's push chords. The song's refrain is more alt-rock-oriented, almost in an awkward way, building up tension until the swing returns and Kinney's drums carry through the final stages of the song and album.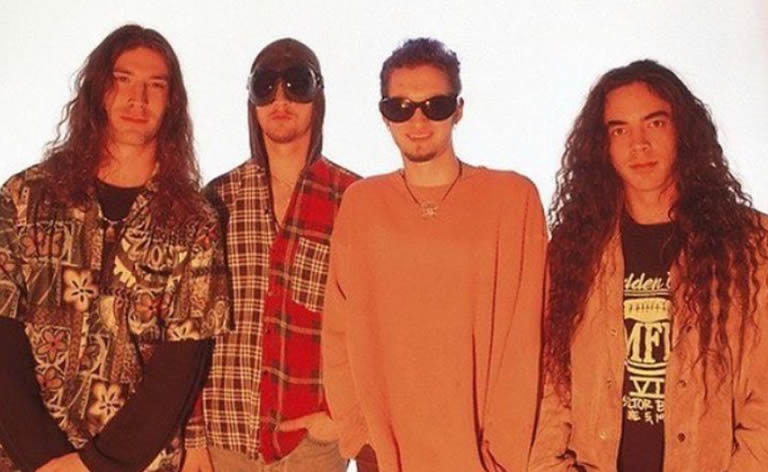 Jar of Flies has been certified triple-platinum and landed at or near the top of the charts in countries across the globe. However, this accomplishment was bittersweet. After the album's release, Staley entered rehab for heroin addiction and the band had to eventually cancel their scheduled tour dates to support the album.
~

Part of Classic Rock Review's celebration of 1994 albums.