Buy Under the Table and Dreaming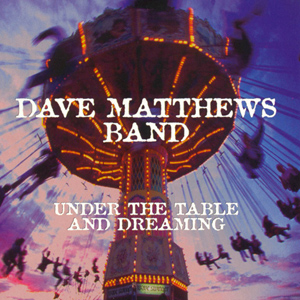 In 1994 the Dave Matthews Band released and impressive debut album with Under the Table and Dreaming, a record where Matthews developed a unique method of composing and a distinct sound. This sound had been developed over several years of playing live, while thematically the album's lyrics deal with the topics covering topics concerning everyday life, personal choice and freedom.
A native of South Africa, Matthews was working as a bartender in Charlottesville, Virginia in 1990 when he recorded a demo of songs he had written. In the hopes of forming a band, he contacted jazz drummer Carter Beauford as well as saxophonist LeRoi Moore. Through 1991, the trio worked on Matthews' original songs and playing live. However, they decided to pursue a fuller sound and turned to the conductor of the University of Virginia orchestra who suggested then 15-year-old bassist Stefan Lessard, who originally signed on as a session player but later joined the group. Violinist Boyd Tinsley was the last member to join the band in 1992. The band released the five-song live EP, Recently, in early 1994.
Produced by Steve Lillywhite, the core tracks on Under the Table and Dreaming were built on the acoustic guitars of Dave Matthews and guitarist Tim Reynolds to get a thick rhythmic track upon which the rest of the arrangements were built. During these recording sessions, several tracks were recorded but omitted from the final album. Among these is the popular live song "Granny", which was added to later special editions of the album.

Under the Table and Dreaming

by

Dave Matthews Band
Released: September 27, 1994 (RCA)
Produced by: Steve Lillywhite
Recorded: Bearsville Studios, New York, May 1994
Track Listing
Group Musicians
The Best of What's Around
What Would You Say
Satellite
Rhyme & Reason
Typical Situation
Dancing Nancies
Ants Marching
Lover Lay Down
Jimi Thing
Warehouse
Pay for What You Get
#34
Dave Matthews – Lead Vocals, Guitars
Boyd Tinsley – Violin, Vocals
LeRoi Moore – Saxophone, Flute, Vocals
Stefan Lessard – Bass
Carter Beauford – Drums, Percussion, Vocals
The bright and bouncy track "The Best of What's Around" bursts in with no real intro and Lessard's bass right up front. Moore provides a slight sax solo which is interrupted too quickly before he is given room to soar with a proper lead later on. "What Would You Say" was the album's lead single and it eventually reached the Top 10 on the pop charts. Built on a nice slide acoustic riff, a cohesive melody and a fine harmonica solo by guest John Popper this track is a quintessential nineties pop song.
The most interesting overall song on the album, "Satellite" features an odd-timed acoustic and violin riff which meshes beautifully with the vocal melodies. Beyond this, song is completely original and complex yet somehow accessible enough to make it popular as it reached the Top 20 on the Modern Rock Tracks chart. Lyrically, this song was an early observation on how communication was becoming more electronic than in-person. "Rhyme and Reason" follows as another oddly-timed piece with slight Afro rhythms during the verses and a more straight-ahead rock approach during the choruses, while "Typical Situation" starts with a soft and dark finger-picked acoustic but works its way into a stronger and more melodic song of non-conformity. "Dancing Nancies" is a multi-part, quasi-jazz song with fine bursts of sax and violin through unexpected parts within its structure, sounding like it could have some mid seventies Joni Mitchell influence. A definite highlight for Tinsey throughout, "Ants Marching" features a distinct violin riff as well as a few mini solos. A strong radio hit and concert favorite, this song sees Matthews' vocal range stretched throughout the verse sections.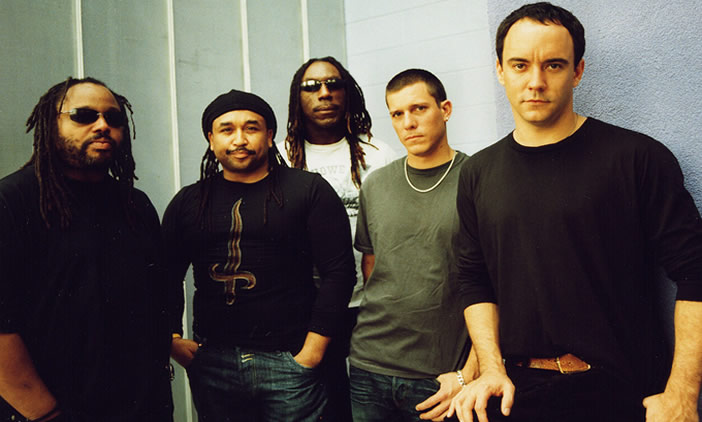 After the climax of "Ants Marching", the album seems to lose a little steam through its latter part with solid but partially baked tracks. "Lover Lay Down" is a mellow, soft rock ballad built on a shuffling acoustic along with a persistent saxophone throughout, while "Jimi Thing" features unexpected musical twists and flourishes and has a kind of regal vibe to it throughout. "Warehouse" is an early jam song for the band but doesn't seem to work cohesively, albeit still interesting and slightly entertaining. "Pay for What You Get" features subtle and soft jazz song with minimal arrangement beyond Matthews' vocal and acoustic, while the instrumental closer, "#34", is almost an afterthought track as really loose and slow jazz with plenty of mood and vibe.
By the end of the century, Under the Table and Dreaming was certified 6× platinum and had propelled the band to international fame and helped build a dedicated following. Through the late nineties and into the present day Dave Matthews Band found continued success and accolades.
~

Part of Classic Rock Review's celebration of 1994 albums.