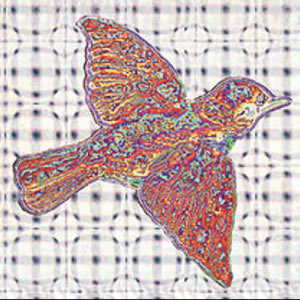 The 1999 release of 'Til the Medicine Takes was Widespread Panic's sixth studio album and it finely displays the musical breadth of this Athens, Georgia based Southern rock/jam sextet in their prime. Here, the group refined their legendary live performances into a dozen succinct tracks which do well to maintain their diversity and dynamics. The result is a fine mixture of blues, country, Americana, psychedelia, and standard hard rock which is still a fresh and pleasant listen two decades later.
The origins of Widespread Panic date back to the early eighties when vocalist John Bell and guitarist Michael Houser formed a duo at the University of Georgia. Later on in the decade, bassist Dave Schools, drummer Todd Nance and percussionist Domingo Ortiz joined to officially initiate the group Widespread Panic, named for panic attacks frequently experienced by Houser. Through these years the group developed a fusion of Southern rock, alt country and Grateful Dead-like improv techniques in their live shows. After producing an independent album called Space Wrangler, the group signed with Capricorn Records and released their self-titled debut in 1991. Soon the group expanded regionally and nationally and expanded their lineup by adding keyboardist John "JoJo" Hermann in 1992. A series of subsequent studio releases followed through the mid 1990s, with the group releasing their much heralded live album, Light Fuse, Get Away, released in 1998 in conjunction with a free concert in their hometown of Athens Georgia.
'Til the Medicine Takes was recorded at producer John Keane's studio in Athens, the same studio the group had previously used for Space Wrangler as well as their 1995 studio album Ain't Life Grand. Keane brought in several guest musicians to contribute to several tracks on the album.

'Til the Medicine Takes

by

Widespread Panic
Released: July 27, 1999 (Capricorn)
Produced by: John Keane
Recorded: Athens, GA, January 1999
Track Listing
Group Musicians
Surprise Valley
Bear's Gone Fishin'
Climb to Safety
Blue Indian
The Waker
Party at Your Mama's House
Dyin' Man
You'll Be Fine
One Arm Steve
Christmas Katie
All Time Low
Nobody's Loss
John Bell – Vocals, Guitar
Michael Houser – Guitar, Vocals
John Hermann – Keyboards, Vocals
Dave Schools – Bass
Todd Nance – Drums, Vocalss
Domingo S. Ortiz – Percussion
The longest track on the album is the six-minute opener "Surprise Valley", it slowly works its way into a groove through a long intro and guitar lead. Then, after a single verse enters another long break for riffing, guitar lead, percussion interlude and organ lead before a second verse leads nicely to diffused outro. On "Bear's Gone Fishin'", the funky jazz with ethereal keys sets the stage for the verses with baritone vocals by Bell and choruses that are much more rock-oriented to make this song very interesting and entertaining, While most songs are collectively composed by the group, the exception on this album is "Climb to Safety", written by Jerry Joseph and Glen Esparanza, with a heavier sound built on a rock riff and artistically strained vocals.
With the lyric that gives 'Til the Medicine Takes its title, "Blue Indian" is folksy with classic country elements throughout and driven mainly by Hermann's piano. The tightest and best executed recording thus far, this song also features a lazy guitar lead by Houser which works with the overall classic American sound with plenty of subtle sonic candy. "The Waker" follows with an upbeat Western style complete with banjo provided by Keane, while "Party at Your Mama's House" is a pleasant and mellow instrumental built on acoustic and layered electric riffing and fine drum/percussion backing throughout. Changing pace once again, "Dyin' Man" is a funky track with looped rap-record scratches and other background effects in contrast to the rock guitars and harmonized vocals, while "You'll Be Fine" is a short, mellow, sad ballad with exquisite vocal arrangements and terrific sonic execution at every level, topped by the tone of Houser's guitar lead.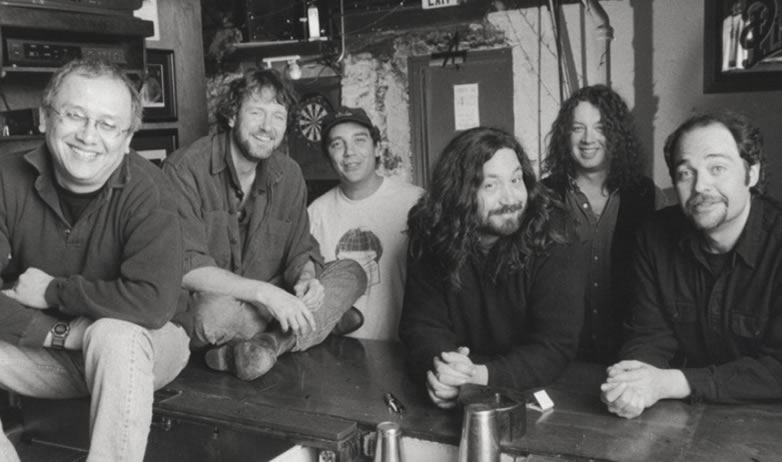 A real gem from this album is "One Arm Steve", featuring simple, layered riffs and accent notes joined by Schools' effective bass and Hermann's animated piano throughout. The double vocal effects deliver the storyteller lyrics, which tell the story of a junky's adventures and hardships with an array of supporting characters ranging from baseball legend Willie Mays to the mysterious title character. "Christmas Katie" further expands the group's array of styles as a New Orleans-flavored track featuring convincing vocal delivery and an array of guest players known as the Dirty Dozen Brass Band. "All Time Low" is a pure Southern rocker highlighted by the excited, Gospel-influenced vocals of guest Dottie Peoples in the song's coda, while the duo percussion attack by Nance and Ortiz takes a break for the stripped down closer, "Nobody's Loss", a pure acoustic country waltz with rich vocal harmonies and Keane providing pedal steel guitar.
While 'Til the Medicine Takes only peaked at #68 on the Billboard 200 chart, it was an overall success for this mainly non-commercial group. As the new century began, Widespread Panic developed their own label Widespread Records for the follow-up album Don't Tell the Band in 2001. Sadly, that would be Michael Houser's final studio album with the group as he died from pancreatic cancer in 2002.
~

Part of Classic Rock Review's celebration of 1999 albums.