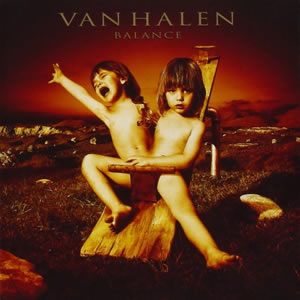 There is no doubt that the decade-long Sammy Hagar experiment had run its course by the time Van Halen had gotten to their tenth studio album (the fourth with Hagar), Balance. Released in early 1995, this album did continue their commercial streak by giving the "Van Hagar" lineup a perfect 4-for-4 when it comes to #1 albums in the USA. However, while still interesting and entertaining, this album was the less cohesive than any of the group's previous efforts, probably due to the internal fighting within the band.
Following the late eighties success of 5150 and OU812, Van Halen started the 1990s by producing and releasing the album, For Unlawful Carnal Knowledge, which was marketed as the "return" to Van Halen's hard rock roots. This was particularly due to Eddie Van Halen's abandonment of synth sounds in favor of guitar riff driven or, at the very least, hard rock piano tunes. In 1992, the album won a Grammy Award for Best Hard Rock Performance and the band continued to enjoy top-level success in the rock world. However, with the emergence of grunge and alternative music, the rock world was drastically changing throughout the early nineties.
In 1994, the band got together at Eddie's 5150 Studios with producer Bruce Fairbairn, dedicating eight hour days to write, rehearse, and record this new album. However, this dedication was less cohesive as Hagar and bassist Michael Anthony were less able to dedicate as much time as Eddie and his brother, drummer Alex Van Halen. Nevertheless, Balance was one of the quickest records the group had made to that date and Alex cites it as one of his favorites.

Balance

by

Van Halen
Released: January 24, 1995 (Warner Bros.)
Produced by: Bruce Fairbairn
Recorded: 5150 Studio, Studio City; CA, May–September 1994
Album Tracks
Group Musicians
The Seventh Seal
Can't Stop Lovin' You
Don't Tell Me (What Love Can Do)
Amsterdam
Big Fat Money
Strung Out
Not Enough
Aftershock
Doin' Time
Baluchitherium
Take Me Back (Déjà Vu)
Feelin'
Sammy Hagar – Lead Vocals
Eddie Van Halen – Guitars, Keyboards, Vocals
Michael Anthony – Bass, Vocals
Alex Van Halen – Drums, Percussion



An apocalyptic chorus of polyphonic chants by The Monks of Gyuto Tantric University starts off the opener "The Seventh Seal", before the song breaks into a steady and standard rock beat and riff. The mystical overtones of this track were inspired by Eddie Van Halen's newfound sobriety and his first attempt in twenty years to write songs without the aid of alcohol. "Can't Stop Lovin' You" was inspired by Hagar's relationship with his wife and features bright guitars and a moderate, pleasant and accessible approach with thumping rhythms and slight harmonies in the background. The song was commissioned by Fairbairn who wanted a more pop-oriented song, and this was successful as it was the only single from this album to reach the Top 40. "Don't Tell Me (What Love Can Do)" is another accessible pop song but with some extra-intensive lead vocals by Hagar and the first real traditional guitar lead by Eddie Van Halen. The lead single from Balance released in late 1994, the song reached #1 on the Billboard Album Rock Tracks chart.
With its overt promotion of marijuana and prostitution, "Amsterdam" was a bit controversial in 1995. Musically, Eddie's verse riff and slow-walk interludes are the highlights in an otherwise clunky arrangement. "Big Fat Money" is a frantic rockabilly song with an energy that harkens back all the way to their debut album, 17 years earlier. A bizarre but entertaining hyper-jazz guitar lead accompanied by odd rhythmic rudiments by Michael Anthony and Alex Van Halen makes this a unique track for Van Halen. A plethora of old, out-of-tune orchestral instruments fashion the avant garde instrumental "Strung Out", with the plucking and sawing effects acting as an intro to the ballad "Not Enough". This final pop-oriented track features a grand piano intro in a somber, minor key before building into a full rock arrangement to make it a pleasant overall power ballad. "Aftershock" features a cool intro by Eddie Van Halen and, during the song proper, Anthony's rapid bass pattern gives it a definite edge which elevates this track above standard rock fare.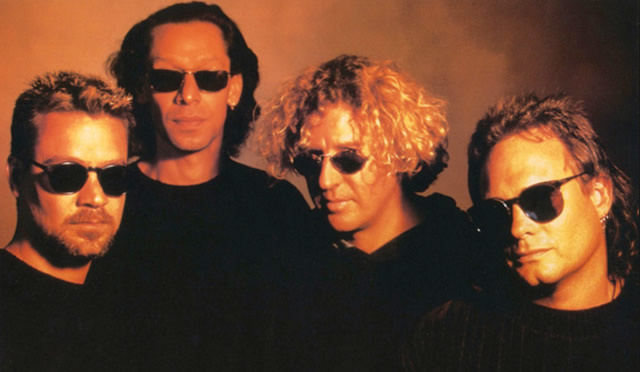 The album winds down strongly with four unique tracks, starting with back-to-back instrumentals. "Doin' Time" features a percussive orchestra by Alex Van Halen, perhaps meant to symbolize the "aftershock". The second part of this piece has an interesting Caribbean flavor and leads in to "Baluchitherium", which seems more like filler to extend the album beyond traditional album length (< 45 minutes) to CD length (> 50 minutes). "Take Me Back (Déjà Vu)" starts as an excellent acoustic, down-home ballad with excellent vocal melodies by Hagar. It eventually kicks in to being another standard pop/rocker but does feature a slow, bluesy, and moody guitar lead and an equally impressive closing section where Eddie craftily doubles acoustic and electric guitars. The closing track "Feelin'" features a dark, solo electric intro by Eddie Van Halen. Later comes a very rich backing vocal chorus and an intense crescendo section before Eddie's quiet guitar phrase gently puts the song and the album to rest.
With Balance, Van Halen successfully took the honor of being the first act to debut at #1 in 1995 and the album eventually went triple platinum in sales. However, tensions between Hagar and the Van Halen brothers boiled over in 1996 while planning a career-long Greatest Hits album, which led not only to Hagar's permanent departure but also to a very short (initial) reunion with original vocalist David Lee Roth. Van Halen's third lead singer, Gary Cherone, would span the group's next release, Van Halen III in 1998.
~

Part of Classic Rock Review's celebration of 1995 albums.