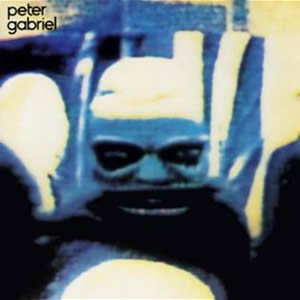 In 1982, Peter Gabriel released his fourth self-titled solo album, which was labeled "Security" on the shrink wrap of some early LP pressings. While this album lacked an original title, it certainly took an original approach as it heavily uses electronic instrumentation, sampling, and other innovative recording techniques and was one of the first to be a fully digital recording. The result is a wide ranging album which ranges from some very brilliant moments to experimental motifs with varying degrees of potency and musical relevance.
After departing genesis in 1975, Gabriel decided to launch a solo career, starting with the release of his initial self-titled album in 1977. A second, more experimental, solo LP followed in 1978 with his third album in 1980 reuniting Gabriel with drummer Phil Collins and being noteworthy as the first to innovate the "gated" drum sound.
After a long tour to promote that third album, Gabriel began composing and recording at his rural home with a mobile studio that included the costly Fairlight CMI sampling computer. Producer David Lord added technical support as Gabriel deleted all presets from the machine in order to start fresh with new sonic constructs. In all, work on this album took about a year and a half with several versions of each track recorded as well as a full alternate version of the album recorded with German lyrics.

Peter Gabriel

by

Peter Gabriel
Released: September 6, 1982 (Charisma)
Produced by: David Lord & Peter Gabriel
Side One
Side Two
The Rhythm of the Heat
San Jacinto
I Have the Touch
The Family and the Fishing Net
Shock the Monkey
Lay Your Hands on Me
Wallflower
Kiss of Life
Primary Musicians
Peter Gabriel – Lead Vocals, Piano, Synths, Drums
David Rhodes – Guitars
Larry Fast – Synthesizers
Tony Levin – Bass, Chapman Stick
Jerry Marotta – Drums, Percussion
A dramatic representation of a native landscape and rituals shines through on the opener "The Rhythm of the Heat". Sparse, distant rhythms are topped with melodic, descriptive vocals with lyrics which emulate surrender to ancient customs. The song's ending percussion ensemble may be a bit over the top, but overall this track is a true keeper of the Genesis legacy. "San Jacinto" is a bit brighter and less dramatic, being slower and more deliberative (albeit less cohesive) than the opening track.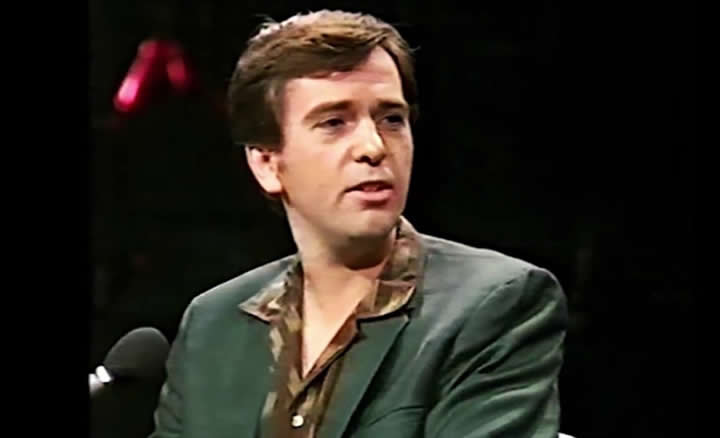 "I Have the Touch" is structured more like a typical eighties pop track and offers a timely break from the more in-your-face electronica of the earlier tracks. Lyrically, this song about the desire for contact and closeness in the paradox of modern urban life. "The Family and the Fishing Net" seems to return to the vibe of the opening track but with more methodical effects over a consistent, slow drum beat by Jerry Marotta. Later on, guitarist David Rhodes adds some strategic riffs and rich, harmonized vocals to move the track more towards standard rock territory.
The second side starts with "Shock the Monkey", by far the most memorable track from this album and a surprise Top 40 pop hit. Funky, beat driven, and with a nice mixture of synths and guitars above a great, smooth bass line by Tony Levin, this song features some real musical and sonic assets which all work to make it original, unique and entertaining.
Though the duration of this album, the tracks, while still inventive, seem to lose some steam. "Lay Your Hands On Me" commences as a quiet rap before the song morphs into an almost Gospel-like recital while lyrically touching on the absurdities of modern life. "Wallflower" starts with slight flute solo by Gabriel before settling into an electric piano ballad, while the closer "Kiss of Life" takes a more upbeat turn with strong synths and percussion.
"Security" reached the Top 10 in the U.K. and the Top 30 in the U.S. and would be the last of his self-titled studio albums. While it would take several years to follow-up, the momentum accelerated for Gabriel recorded with his chart-topping fifth studio album, So, released in 1986.
~

Part of Classic Rock Review's celebration of 1982 albums.