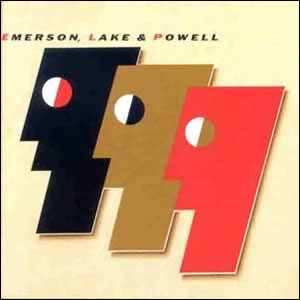 Emerson, Lake & Powell was a quasi-supergroup which existed in the mid-1980s and released a singular, self-titled studio album. The trio was two-thirds of the 1970s group Emerson, Lake & Palmer with drummer Cozy Powell replacing Carl Palmer, who was contractually obligated to his own 80s supergroup, Asia. While this 1986 album contained some elements of the prog-rock compositions of years past, there is no doubt that this is a product of its time with heavy use of digital synths and a slick production style.
Emerson, Lake & Palmer was very successful in the early 1970s but as the decade wore on, the group began to burn out. With the group committed to record one more studio album, they released the forgettable Love Beach in late 1978 and ultimately disbanded by early 1979. Both keyboardist Keith Emerson and guitarist/bassist/vocalist Greg Lake started solo careers, with Emerson also becoming involved with several film soundtracks in the early 1980s. Palmer went on to form a band called PM, before ultimately joining Asia, which reached incredible mainstream fame with their 1982 debut album. Powell was a strong veteran on the music scene, playing with acts like Jeff Beck and Rainbow as well as a longtime friend of Emerson's. Despite the coincidence, the group insists that they weren't looking for a drummer whose surname start with a 'P', in order to retain the initials 'ELP'.
Recorded in England in 1985 and early 1986, Emerson, Lake and Powell was produced by Lake and engineer Tony Taverner. Beyond the eight tracks of the original 1986 album, these sessions produced two further tracks that would be featured on later album issues. A unique instrumental jam rendition of the Goffin/King pop hit "The Loco-Motion" was an obvious attempt at some radio notoriety, while "Vacant Possession" is a decent, melancholy pop ballad surprisingly left off the album proper.

Emerson, Lake & Powell

by

Emerson, Lake & Powell
Released: May 26, 1986 (Polydor)
Produced by: Tony Taverner & Greg Lake
Recorded: Maison Rouge, London & Fleetwood Mobile, Sussex, 1985-1986
Side One
Side Two
The Score
Learning to Fly
The Miracle
Touch and Go
Love Blind
Step Aside
Lay Down Your Guns
Mars, the Bringer of War
Group Musicians
Greg Lake – Lead Vocals, Guitars, Bass
Keith Emerson – Keyboards
Cozy Powell – Drums & Percussion
The album begins with its longest track, "The Score", featuring Emerson's fanfare boards and animated rudiments by Powell during extended, nearly four-minute-long intro. When Lake's vocals finally enter mid-song, it is clear that this track is a sequel to earlier work with the refrain "Welcome Back My Friends to the Show That Never Ends", famously lifted from the opening line of "Karn Evil 9: First Impression, Part 2" from their 1973 Emerson, Lake and Palmer album Brain Salad Surgery, as well as the title to the subsequent 1974 live album from that album's tour.
"Learning to Fly" is more in line with a mid-eighties pop song, driven by synth motifs, steady bass and simple drum rhythms with little to no guitar. Still, this is not an unpleasant listen with good melodies by Lake as he delivers a slightly profound lyric. "The Miracle" is a long, narrative-fueld song with a dramatic, doomy entrance which lifts a bit during the refrain sections. Later, the song settles into a steady rhythm for the middle bridge section of this seven-minute tune.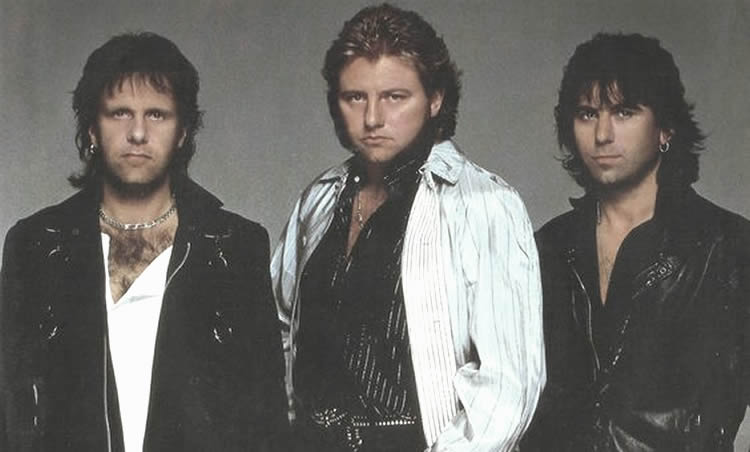 The album's second side features more standard length, pop-oriented tracks, starting with the album's only single, "Touch and Go". Here we have catchy intro and interlude synths broken by verses driven by Lake's melodic vocals. "Love Blind" sounds more like a soundtrack montage than a standard song, albeit Powell's drumming is fine throughout, while "Step Aside" offers a cool break and true highlight of this second side, as a unique jazzy piano tune where all three members work the vibe well with Emerson leading the way. After the forgettable "Lay Down Your Guns", the trio cleanse their palate of sappiness with a jam of the dramatic classical movement, "Mars, the Bringer of War", a song Lake performed with King Crimson a decade and a half earlier.
After a short tour to support the album, Emerson, Lake & Powell disbanded as quickly as they formed. In 1992 the original ELP lineup reformed with Palmer for the album Black Moon, an album with a similar style to this Emerson, Lake & Powell album. Powell tragically lost his life in a 1998 car accident, forever sealing this mid-eighties confluence as a one time occurrence.
~

Part of Classic Rock Review's celebration anniversary of 1986 albums.