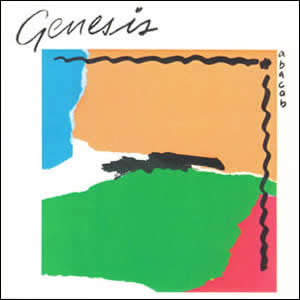 Genesis continued their incremental migration from prog to pop rock with their eleventh studio album, Abacab, released in 1981. The compositions here make heavy use of sequencers and studio techniques, combined with pristine melodies to forge a fresh, radio-friendly sound for this 1980s trio version of the group. The result aimed Genesis in a distinct direction, where pop fans discovered the over-decade old band for the first time as a contemporary, radio-friendly group for the decade of 1980s.
Genesis retracted from an original quintet down to a trio following the departure of guitarist Steve Hackett. Starting with the 1978 album And Then There Was Three, Mike Rutherford assumed both guitar and bass duties. 1980's Duke became the group's first chart-topping album in their native UK as the album spawned three radio-friendly singles. Later that year, Phil Collins recorded his debut solo album, Face Value, which became a worldwide smash following its release in early 1981.
The group purchased a farmhouse in Surrey, England which they converted into their private rehearsal and recording facility as recording for Abacab began in March 1981. The group dedicated 12 to 14 hours a day for about three months through the Spring of 1981 with engineer Hugh Padgham. Production duties were solely credited to the band for the first time with this album.

Abacab

by

Genesis
Released: September 18, 1981 (Charisma)
Produced by: Genesis
Recorded: The Farm, Chiddingfold, Surrey, England, March-June, 1981
Side One
Side Two
Abacab
No Reply at All
Me and Sarah Jane
Keep It Dark
Dodo / Lurker
Who Dunnit?
Man On the Corner
Like It or Not
Another Record"
Group Musicians
Phil Collins – Lead Vocals, Drums, Percussion
Mike Rutherford – Guitars, Bass
Tony Banks – Piano, Keyboards
The opening title track is an example of where Genesis works best as a trio. The song is built on call-and-response phrases between Rutherford's sharp guitar riff and Tony Banks' smooth organ, set as a backing for Collins' contrasting, strained rock vocals. The song, which got its name from the lettered sections of its original arrangement, is structured like a traditional pop song but with an extended instrumental section at the coda led mostly by Banks' synth motifs and later a more traditional guitar lead by Rutherford. "No Reply at All" is, perhaps, the most entertaining song on the album as it features a catchy melody over Rutherford's great bass, all accented by the poignant and dominant horn section borrowed from the group Earth, Wind and Fire. The track's complex bridge brings the whole vibe home for this Top Ten hit.
Most of the nine tracks on Abacab were composed collaboratively by all three group members but each did get one solo composition. "Me and Sarah Jane" was composed by Banks and it definitely hearkens back to Genesis' Peter Gabriel era in both structure and melody. The layers of Tony's piano, organ and synths are complemented by steady but effective rhythms though this complex, guitar free mini-suite. "Keep It Dark" features odd syncopation in the vein of Devo along with mostly melodic vocals to go against the mechanical music, while "Dodo"/"Lurker" has a majestic intro to its multi-part and multi-feel suite.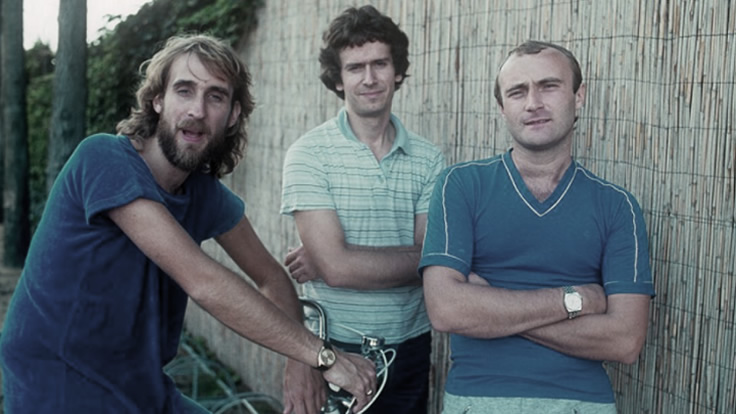 After the new wave textured, repetitive phrases of "Who Dunnit?" comes the Collins composition "Man On the Corner". Electronic percussion starts before vocals and keyboards replicate the main melody with lyrics that address society's reluctance to find a resolution to the homeless problem. "Like It or Not" is Rutherford's solo composition with a majestic intro to a dynamic track which moves from a pleasant sounding ballad to a more matter-of-fact tough love screed. After a short and serene intro, the song proper of the closer "Another Record" kicks in with animated drum fills under steady riffs and rhythms.
The gold selling Abacab was the second consecutive UK #1 album for Genesis and their first of several to reach the US Top Ten in the US through the eighties. Three songs recorded for but left off this album were released on Genesis's EP, 3×3, released in May 1982, with material from the Abacab world tour added to these three tracks for the double album Three Sides Live later in 1982.
~

Part of Classic Rock Review's celebration of 1981 albums.