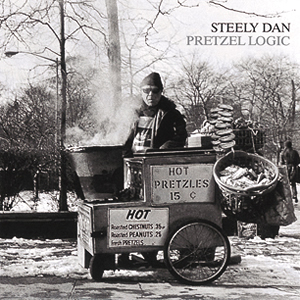 At first glance, Steely Dan's third album, Pretzel Logic, may seem almost too short and efficient. Many of the songs do not even reach three minutes in length and the album as a whole barely surpasses the threshold beyond EP territory. However, after a few listens you realize that this may be the true genius of the album after all. Composers Donald Fagen and Walter Becker started their studio practice of employing scores of session musicians to record just the right part, phrase or note so that not a moment is wasted on filler. By expertly mixing pop, rock, and jazz intricacies into direct and succinct album tracks, the duo found a sonic sweet spot for the mid seventies. This allowed them to proliferate on pop radio while hardly ever seeing the light of public performances.
Following the success of Steely Dan's debut Can't Buy a Thrill, the group felt that the 1973 follow-up Countdown to Ecstasy was rushed and incomplete due to their hectic touring schedule not allowing time to develop the material properly. As a consequence, that second album did not receive good critical or commercial marks. Further, after the departure of front man David Palmer, Fagen was the sole lead singer, a role he did not like performing live.
When the band entered The Village Recorder studio with producer Gary Katz in late 1973, they decided to write material without regard to live performances. Fagen and Becker also decided to use many Los Angeles-based studio musicians, something that eventually led to the departure of all remaining "band" members and solidifying Steely Dan as a duo for the rest of their career. Also, following the release of Pretzel Logic in 1974 when the group ceased performing live and focused on studio recording exclusively.

Pretzel Logic

by

Steely Dan
Released: February 20, 1974 (ABC)
Produced by: Gary Katz
Recorded: The Village Recorder, Santa Monica, CA, October 1973-January 1974
Side One
Side Two
Rikki Don't Lose That Number
Night by Night
Any Major Dude Will Tell You
Barrytown
East St. Louis Toodle-Oo
Parker's Band
Through with Buzz
Pretzel Logic
With a Gun
Charlie Freak
Monkey In Your Soul
Primary Musicians
Donald Fagen – Lead Vocals, Keyboards, Saxophone
Walter Becker – Bass, Guitars, Vocals
Jeff Baxter – Guitars
Denny Dias – Guitars
Jim Gordon – Drums
The album begins with "Rikki Don't Lose That Number", which would become the biggest hit of Steely Dan's career, topping out at number four on the pop charts. Musically, this is about as smooth as any song by the band, led by the simple piano line of Michael Omartian and great samba-inspired drums and percussion by Jim Gordon. During the lead and bridge section, the song morphs from jazz to rock seamlessly and the rather obscure lyrics tend to add to the overall mystique of this unique song (although artist Rikki Ducornet believes it was inspired by Fagen approaching her at a college party years earlier).
The choppy rock rhythm and spectrum of brass intervals of "Night by Night" is followed by the cools and somber "Any Major Dude Will Tell You". Starting with a brightly strummed acoustic that soon settles into an electric piano groove with electric guitar overtones, this latter song offers great little guitar riffs between the verses composed of uplifting lyrics of encouragement;
"Any minor world that breaks apart falls together again
When the demon is at your door, in the morning it won't be there no more
Any major dude will tell you…"
The oldest composition on the album, Fagen's "Barrytown" is lyric driven with a moderate piano backing, not all that complex but with good melody and arrangement. Named for a small upstate New York town near the duo's alma mater, the song is a satirical look at the small town class system. The first side concludes with the only cover and instrumental on Pretzel Logic, Duke Ellington's "East St. Louis Toodle-Oo". This modern interpretation, features the indelible pedal guitar lead by Jeff Baxter, who emulated a mute-trombone solo masterfully. The rest of the piece pleasantly moves through many differing lead sections before returning to Baxter's guitar to finish things up.
"Parker's Band" contains much movement as a funky track with rock overtones. Perhaps the highlight of this track is the dual drums by Gordon and Jeff Porcaro, which are potent and flawless. "Through With Buzz" is a short, almost psychedelic piece driven by mesmerizing piano and a strong string presence. This is another example of how the Katz and the group gets everything out the door with extreme efficiency in this lyrical proclamation of a resolution. The title track, "Pretzel Logic", contains a slow electric piano groove and verse vocals which are the most blues based of any on the album of the same name. This song contains lyrics that are cryptic, driving rhythms and grooves, a pretty respectable guitar lead by Becker, and is also the only song on the second side which exceeds three minutes in length.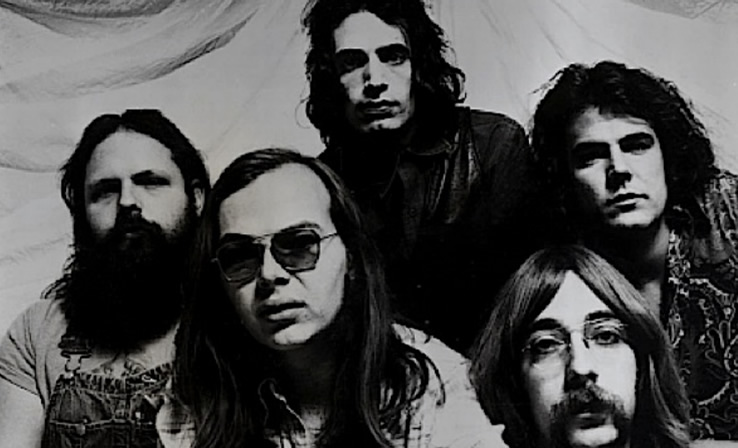 The album's final stretch features three very short tracks of differing styles. "With a Gun" is like an upbeat Western with strummed fast acoustic, Tex-Mex styled electric riffs, and a strong, Country-influenced drum beat. "Charlie Freak" features a descending piano run, which the vocals mimic with simple, storied lyrics of a downtrodden man who pawns his ring to the protagonist at a discounted price to buy the drug fix that ultimately does him in. The closer "Monkey in Your Soul" features the coolest of grooves, with an electric piano and clavichord accented by horns between the verses and a Motown-like clap to end the album on an upbeat note.
Pretzel Logic reached the Top Ten on the album charts and remains one of the group's most critically acclaimed releases. Two of many session players used on this album (Jeff Porcaro and David Paich) went on to form the group Toto and Becker and Fagen continued the formula of using the best possible musicians on several more fine albums through the 1970s.
~

Part of Classic Rock Review's celebration of 1974 albums.