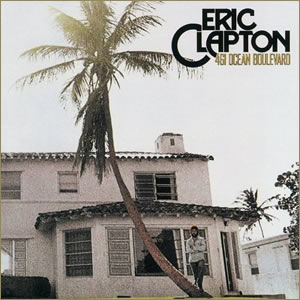 Eric Clapton was remarkably prolific through the late 1960s into the year 1970. By the end of that year, he had been featured in six different successful rock and blues groups and had also released his debut solo album. However, personal strife and substance addiction halted his momentum for the better part of for years, until he released, 461 Ocean Boulevard in 1974, which brought Clapton back into the public light with a remade sound and image. Produced by Tom Dowd, the album features freshly interpreted versions of cover songs from various genres and eras, along with laid back vocals by Clapton, and surprisingly few guitar leads.
Clapton and Dowd had worked together previously with the short-lived super-group Derek and the Dominos and the 1970 album Layla and Other Assorted Love Songs, which was also recorded at Criteria Studios in Miami. Much of the material on that album was inspired by Clapton's unrequited affections for Patti Boyd, then wife of George Harrison. A second album was planned for the group, with several tracks recorded in early 1971 but personal conflicts led to the disbanding of Derek and the Dominos soon after. After a performance at Harrison's Concert for Bangladesh in which he collapsed on stage, Clapton withdrew from recording and touring as he struggled with drugs and alcohol.
By 1974, Clapton and Boyd were together and he had kicked the drug habit. Carl Radle, former bassist for Derek and the Dominos, presented Clapton with a demo tape of songs. With an assembled group, Clapton returned to Criteria Studios and temporarily lived at the house at 461 Ocean Boulevard in Golden Beach, Florida.

461 Ocean Boulevard

by

Eric Clapton
Released: July, 1974 (RSO)
Produced by: Tom Dowd
Recorded: Criteria Studios, Miami, Fla, April–May 1974
Side One
Side Two
Motherless Children
Give Me Strength
Willie and the Hand Jive
Get Ready
I Shot the Sheriff
I Can't Hold Out
Please Be With Me
Let It Grow
Steady Rollin' Man
Mainline Florida
Primary Musicians
Eric Clapton – Lead Vocals, Guitars, Dobro
Yvonne Elliman – Vocals
Dick Sims – Keyboards
Carl Radle – Bass
Jamie Oldaker – Drums, Percussion
Part of the charm of 461 Ocean Boulevard is the knack for arranging songs in contrast to the original tone of these tunes. On "Motherless Children", Clapton and Radle set an upbeat, almost celebratory tone to a song with a tragic origin based on the autobiographical circumstances of Blind Willie Johnson. Starting with a chorus of picked electric guitars, the track is ever building until it reaches a great drive, fueled by the fantastic drums of Jamie Oldaker.  On the opposite end of the spectrum, the Johnny Otis dance classic "Willie and the Hand Jive" has a rather somber interpretation with choppy guitar and bass, and vocals so reserved that they seem almost hummed.
The two original tracks on the first side are "Give Me Strength", a slow and very short blues track with slide acoustic up front and deep Ray Charles-like-organ behind, and "Get Ready", co-written by vocalist Yvonne Elliman. The most indelible cover on the album is Bob Marley's "I Shot the Sheriff", a timely capitalization of the emerging reggae trend then sweeping the rock world, where Clapton finds yet another singing voice. Guitarist George Terry had played on Marley's album, Burnin', and convinced Clapton to record a cover version of the song (which he initially declined but was persuaded by the other musicians). The song went on to become Clapton's only number one song on the Billboard pop charts.
The second side of 461 Ocean Boulevard starts with a cover of "I Can't Hold Out", written by Willie Dixon for Elmore James in 1959. The highlight of this song is Clapton's slide guitar solo, a rare treat on this reserved album. "Please Be With Me" is a country ballad written by Charles Scott Boyer, which features great harmony vocals by Elliman and just enough slide electric above the calm dobro played by Clapton.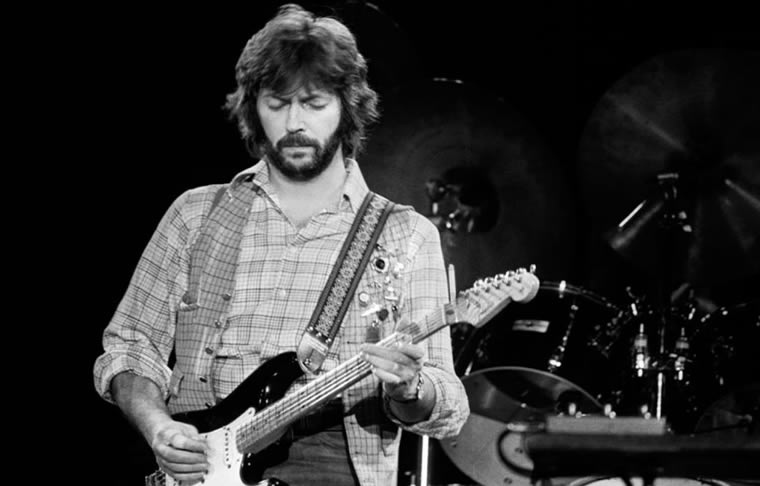 The Clapton original "Let It Grow" may be the true highlight of the album, featuring a mixture of acoustic and electric guitars under more very somber vocals, perhaps the quietest Clapton sings on this quiet album. This base hippie folk song about "planting love" builds in tenacity and mood with acoustic, electric, piano, organ, ever so creeping to prominence. A short but potent slide guitar leads to an intense outro with a picked electric pattern and subtle, swelling keyboards by Dick Sims. "Steady Rollin' Man" is a piano and clavichord driven rendition of a Robert Johnson Tune with good bass by Radle. The ending song "Mainline Florida" was written by Terry and feels like the most rock-oriented song on the album, featuring a great seventies rock guitar riff and a wild lead over the vocals later in the song.
461 Ocean Boulevard topped the charts in the USA and Canada and reached the top ten in several other countries. While this was his only album in four years, Clapton got much more prolific and released four studio albums over the next four years, all of which pretty much follow the same style patterns as this one.
~

Part of Classic Rock Review's celebration of 1974 albums.