Buy Astral Weeks
Buy Veedon Fleece
This article was provided by Mike Fishman, who has written about Van Morrison for the Mystic Avenue blog and writes about film for IndependentFilmNow.com.
Any musician with a career spanning 50 years is going to hit at least a few major milestones and when you're talking about an artist as prolific as Van Morrison the milestones inevitably start piling up. While 2018 saw widespread celebrations of his seminal 1968 recording, Astral Weeks, the fall of 2019 found many longtime fans turning their attention to Veedon Fleece (released in October of 1974), one of Morrison's lesser-discussed yet just as affecting works. Both albums were heavily influenced by Morrison's Irish roots and personal life and share a special kinship often alluded to by ardent listeners. Given the singer-songwriter's copious output it is remarkable that only these two albums mirror and complement each other, in both subtle and overt ways. And with some five years and a handful of albums separating the two, the similarities can't be attributed merely to the musician being in a similar state of musical mind.
Both albums are clearly marked by prominent acoustic guitar, bass, flute and strings. The singing, too, feels connected with Morrison vocalizing with an abandonment doled out elsewhere more sparingly. While Morrison is known for his intensity of singing and repeating or stretching out words to emphasize meaning or move into pure sound, no other albums display such vocalizing to such a degree. As well, both albums are marked by a narrative approach in the lyrics that is seen less frequently elsewhere. Perhaps most overtly, both display a greater sense of place than any other of his albums of original material. While Morrison would continue to mine sites of remembrance from his youth in Belfast, no other albums are as steeped in setting. As Morrison noted in an interview for Rolling Stone in 1978, unlike his other records up to that point most of Astral Weeks and Veedon Fleece were written in Ireland. The album covers themselves suggest the importance of setting, with a poem on the back of Astral Weeks referencing locations in Massachusetts (where Morrison lived before recording the album in New York City) and Veedon Fleece with its cover photo of the singer in the Irish countryside. Stylistically, vocally and lyrically, Veedon Fleece recalls Astral Weeks, making the two bookends for an extremely productive and eventful period of time in Morrison's life. The connections between the two albums become apparent when one compares the two, side by side.

Astral Weeks

by

Van Morrison
Released: November, 1968 (Warner Brothers)
Produced by: Lewis Merenstein
Recorded: Century Sound Studios, New York City, September-October 1968
Side One
Side Two
Astral Weeks
Beside You
Sweet Thing
Cyprus Avenue
The Way Young Lovers Do
Madame George
Ballerina
Slim Slow Slider
Primary Musicians
Van Morrison – Acoustic Guitar, Lead Vocals
Jay Berliner – Guitars
Larry Fallon – Strings, Horns, Harpsichord
Richard Davis – Bass
Connie Kay – Drums
Astral Weeks starts off with Richard Davis's insistent bass on the title track as Morrison launches into an uncertain but evocative image, "If I ventured in the slipstream between the viaducts of your dream." With the bass driving it all, Jay Berliner's guitar propels the song forward as John Payne's flute dances around the vocal, strings trill and vibes and percussion add flavor until it all swirls together in an amalgam of folk, jazz, blues and soul, moving from uneasy to calm, with lines about "a home on high…so far away…way up in the Heaven." Morrison stretches out the word "Heaven," accentuating the ethereal meaning of the word. The song closes gently with Morrison humming over final plucked guitar notes and a bowed bass note extending the otherworldly effect. While more an inner journey than to a physical place there is a narrative here, of a protagonist addressing his lover waiting for her to "find" him, wondering if she will "kiss-a my eyes," this woman who has a boy she is taking care of, "putting on his little red shoes." "From the far side of the ocean, if I put the wheels in motion…" It's not a stretch to imagine that Morrison was singing about his future wife Janet, an American who had a young boy from a previous marriage. Clocking in at just over seven minutes, the album opener is the second longest song on the album and sets the stage for the seven songs that follow.
As with Astral Weeks, Veedon Fleece opens with the second longest song on the album. "Fair Play," and introduces a markedly consistent sound and feel that will inform the rest of the album and that shares Astral Weeks' mix of folk, jazz, blues and soul as well as lyrics incorporating Morrison's Irish roots. Similar to the prominent bass on "Astral Weeks," the piano is at the forefront, playing off of Morrison's committed vocals, though here the gentle melody more falls into place than charges ahead. As with "Astral Weeks," there is an air of uncertainty and tension and meaning is slippery. Both opening songs find Morrison singing with abandon, luxuriating in pure sound. Here the singer takes the word "Geronimo" and repeats it, playing with the phrasing until it becomes "ronimo-woh," perhaps in keeping with the word's use as an expression of letting go. But it could also be referring to Morrison's dwelling in San Geronimo, California on Meadow Way as he sings "meadow's way to go/And you say Geronimo." Written, as most of the songs on Veedon Fleece were, during a trip Morrison took to Ireland in 1973 following his divorce, "Fair Play" weaves together images from both the Irish countryside and his life in America, sharing Astral Weeks' theme of place. Both opening tracks, in fact, start off with locations, "Killarney Lakes are so blue" in "Fair Play" to the more ambiguous slipstream of "Astral Weeks." As Morrison stretches out the word "meadow's" much as he did "Heaven," a countryside of the mind is conjured, a countryside both Irish and American. Both album openers also share a sense of yearning. On "Astral Weeks," the singer wonders, "If I ventured in the slipstream…could you find me?" while on "Fair Play" the protagonist wishes "we could be dreamers in this dream." Both songs end gently, with the tension resolving, eschewing fade-outs. After the previous five studio releases (Moondance, His Band and Street Choir, Tupelo Honey, St. Dominic's Preview, and Hard Nose the Highway) we are back in Astral Weeks territory.
"Beside You," the second song on Astral Weeks, starts off gently, even tentatively, with soft guitar that feels like a hushed response to the previous song as Morrison opens by naming a character and moving through at least the makings of a story: "Little Jimmy's gone…way over on the railroad…the tipping trucks will unload all the scrapbooks stuck with glue." Images appear that will be mainstays in the songwriter's work: back streets, a railroad yard, church bells, someone turning around to address another person. A sense of a tortured soul runs through the song with Morrison forcefully repeating the phrase "beside you" and ending on an anguished "child." The mixture of uncertainty and hopefulness creates a tension that is unresolved in contrast to the album's title song, which ends on a note of tranquility.
As on Astral Weeks, the second song on Veedon Fleece, "Linden Arden Stole The Highlights," continues the album in an introspective mood. James Trumbo's piano opens the song tenderly, with notes of melancholy and regret. Morrison enters, assured and conversational, the lyrics now directly narrative. As with "Beside You," the song starts by naming a character, Linden Arden. Morrison sings hard, barking out words, biting them off at times, and utilizing a falsetto that soars over acoustic guitar and strings. His impassioned vocals nearly reach the pained intensity of "Beside You" when he darkly draws out the word "hatchet." Across just two and half minutes a story emerges of a hard-drinking man hiding out in San Francisco after having "stole the highlights" with "one hand tied behind his back." Whatever the specifics, this is clearly a troubled man on the run in whom "whiskey ran like water in his veins" but who loves "the little children like they were his very own." The song ends on a note of turmoil, the desperation of "livin' with a gun." As with Astral Weeks, the album opens with a long song finding peaceful resolution followed by one that continues the mood but turns conflicted and bothered.
"Sweet Thing," the third song on Astral Weeks, changes the mood significantly from "Beside You," the upbeat strumming guitar acting as a bridge to more sunny days. A romantic love song propelled by percussion and a galloping bass, the song finds the singer looking forward to when he and his lover will "walk and talk in gardens all misty wet with rain" and declaring enigmatically "I will never grow so old again." Flute and strings add texture to the album's most succinct example of Morrison's blending of folk, jazz, soul and blues.

Veedon Fleece

by

Van Morrison
Released: October, 1974 (Warner Bros.)
Produced by: Van Morrison
Recorded: Mercury Studios, New York & Caledonia Studios, Oakland, CA, November 1973-Spring 1974
Side One
Side Two
Fair Play
Linden Arden Stole the Highlights
Who Was That Masked Man
Streets of Arklow
You Don't Pull No Punches, But You Don't Push the River
Bulbs
Cul de Sac
Comfort You
Come Here My Love
Country Fair
Primary Musicians
Van Morrison – Lead Vocals, Guitars
Ralph Walsh – Guitars
James Trumbo – Piano
David Hayes – Bass
Dahaud Shaar – Drums
On Veedon Fleece, the third song connects directly to its preceding one, with the first line of "Who Was That Masked Man" echoing the closing line of "Linden Arden Stole The Highlights," now detailing the loneliness of "livin' with a gun." Morrison again adopts a falsetto that lends urgency to the mournful melody as acoustic guitar dances around the sung lines. The title can't help but evoke the Lone Ranger; a symbol of the America that Morrison was taking a respite from but the protagonist here is no hero in the traditional sense. One can easily imagine we're still concerned with Linden Arden, now on the run after cleaving off the heads of the men who came looking for him. There is a palpable sense of paranoia and of being watched with the image of a fish inside a bowl, an image Morrison would return to years later on one of his many songs about the pitfalls of fame, "Goldfish Bowl." Perhaps on some level Morrison is referring to himself, already struggling with fame. There is a sense of existential dread throughout, stated perhaps most plainly in the line "when the ghost comes round at midnight…he can keep you from the sun." The music swells on the unsettling line, "You can hang suspended from a star/ or wish on a toilet roll." However you interpret that line it speaks of anguish, setting the song quite apart from Astral Weeks' third song, the uplifting "Sweet Thing." Interestingly, when Morrison performed the entire Astral Weeks in 2008 to mark its 40th anniversary, he restructured the album's sequence so that the third song was "Slim Slow Slider," a song that shares the bleak desolation of "Who Was That Masked Man." While there is no obvious connection to Astral Weeks' "Madame George," it's notable that the song includes the image "and the hand does fit the glove" recalling the central line in "Madame George," "Hey love, you forgot your glove."
"Cyprus Avenue," the fourth song on Astral Weeks, starts with strumming guitar hinting at intensity as a harpsichord dances in to remain present throughout, strings whirling and swooping, the bass stepping in and out. A tale is told of a lovelorn man "conquered in a car seat" watching a 14-year-old girl walking down "the avenue of trees…in the wind and rain…when the sun shone through the trees." He tries to talk to her but his tongue gets tied and he decides to go walking by the railroad "where the lonesome engine drivers pine." The reference to locations (Cyprus Avenue is a street in Belfast that a young Morrison liked to walk along) and narrative flow give the song a cinematic feel that is also present in the album's most elaborate song, "Madame George." The girl in question is obviously younger than the singer who observes her as "so young and bold, fourteen, yeah I know." But he also knows that "nobody stop me from loving you" nor can anyone stop him from fantasizing about her in a carriage being drawn by six white horses. The sense of anguish at observing a group of girls walking home from school making up rhymes blissfully unaware of his emotional suffering is accentuated by the ever-present harpsichord. Morrison sings passionately, alternating barked-out lines with soft caresses. He raggedly extends the word "ribbons," evoking an image of ribbons in a young girl's hair fluttering in the wind. As he observes leaves falling from trees, the indifference of nature seems to mock his romantic longings. The lyrics share a strong sense of both yearning and a feeling of being at odds with the world that runs through both Astral Weeks and Veedon Fleece.
"Streets of Arklow," the fourth song on Veedon Fleece, is notable as a culmination of the intermingling of the folk, soul and blues of its preceding three songs and the first song on the album where Morrison starts to really let loose, coming down hard on "and our souls were clean," then breathing out gently "and the grass did grow." It's a song enraptured with beauty and a desire to revel in the moment, probably with a lover. A line about gypsies who love to roam (another image that appears frequently in Morrison's lyrics) gives the song a cinematic feel. As with the word "ribbons" on "Cyprus Avenue," Morrison stretches out the word "drenching" to wring out its meaning. In place of a harpsichord, "Streets of Arklow" is supported by gliding strings, at times murmuring in the background, then swelling darkly. A rain could be coming on over the green fields and streets of Arklow. The strings give the song a strong sense of movement until it comes to an abrupt stop that feels immediately picked up by the next song, "You Don't Pull No Punches, But You Don't Push The River," the centerpiece of the album. In what is surely a coincidence, the fourth songs on both albums are named for their settings.
Side Two of Astral Weeks opens with a song that feels slightly out of step with the rest of the album. "The Way Young Lovers Do" starts with gentle vibes and guitar but quickly builds in intensity as the bass thumps furiously and strings enter followed by brash horns as the pace becomes frenetic. One wonders what the song, a love song about walking through fields wet with rain and dancing the night away, might have felt like without the strings and horns, though certainly a tasteful trombone adds to the jazz feel. Morrison sings at full throttle and is likely tipping his hat to Ray Charles in the line "in the night time, yeah, that's the right time." Elsewhere, a line about how the lovers "sat on our own star and dreamed of the way that we were and the way that we wanted to be" may remind listeners of the line in "Who Was That Masked Man" about hanging suspended from a star. But unlike that song, "The Way Young Lovers Do" is relentlessly upbeat, a conflict-free ode to love shared only on Astral Weeks with "Sweet Thing." Some wonderful scat singing from Morrison is heard on the fade-out.
Side One of Veedon Fleece ends as Astral Weeks does with a long song (at 8:50 the longest song on the album), with hard-strummed acoustic guitar and scat singing from Morrison that makes the song feel as if it's picking up from where "Streets of Arklow" left off. As strings swirl, a flute trills against probing piano. As with "Cyprus Avenue," the song is about a woman the narrator is preoccupied with. Now though, the protagonist is not pining away for a teenager but directly addressing a woman he knew "way back in shady lane," possibly even the same girl of "Cyprus Avenue" now an adult. But the journey in "You Don't Pull No Punches, But You Don't Push the River" is not down memory lane but in the clear present and "out in the country…to the west coast…to the cathedrals…and the beaches," perhaps conjoining images of Ireland and America as in "Fair Play." Morrison sings about "days of blooming wonder…going as much with the river as not" (see Don't Push the River (it flows by itself) by Barry Sands), William Blake, and the ultimate mystery in Morrison's music, the "Veedon Fleece". However you define Veedon Fleece, the phrase is as central to the song and the album as the glove in "Madame George" and is noteworthy as one of the few Morrison album titles not taken directly from a song title. If Morrison was starting to let loose on "Streets of Arklow," he's in full swing here, singing about as hard as he ever has right off the bat on the line "way back in shady lane." The singer seems almost possessed by the music as he uses his voice like an instrument, alternately stretching out words and clipping them, moving from mournful calmness to blues shouting and back again. Such looseness of singing and a feeling of improvisation and letting go that is part of the fabric of both Veedon Fleece and Astral Weeks would be seen more occasionally on Morrison's subsequent studio albums. Just past the six minute mark the music turns serene and gentle. Flute floats about as strings are plucked and Morrison repeats phrases, creating a trance-like effect. As the song comes to a quiet close with Morrison whispering "you don't push the river," the ending of "Astral Weeks" may come to mind as well as the emotional intensity of "Cyprus Avenue."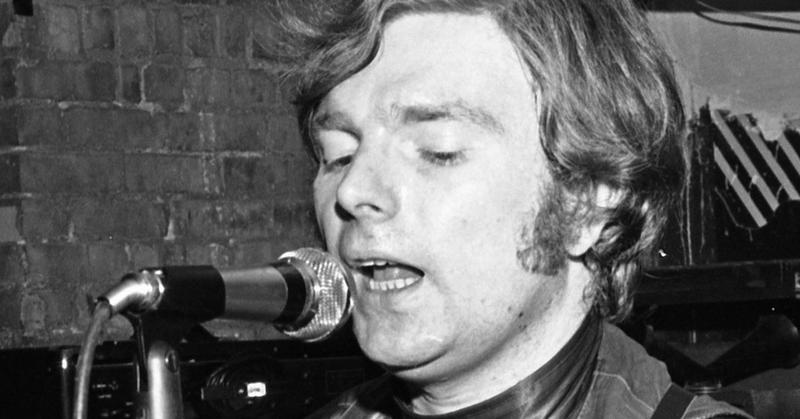 "Madame George" follows "The Way Young Lovers Do" on Astral Weeks and, as with "You Don't Pull No Punches, But You Don't Push The River," is the centerpiece of the album. With a running time of more than nine minutes, the song is anchored by nuanced bass as decorous acoustic guitar, supple flute and violin join in to create a swirling effect fitting for the memory story that unfolds. Morrison returns to Cyprus Avenue and the back streets of Belfast in a portrait of a young man "sitting on a sofa playing games of chance" at a party with the captivating Madame George. Madame George remains an elusive character and Morrison himself has confirmed that he's actually singing Madame Joy. Is it pure coincidence that the singer's given name is George? A line about "playing dominoes in drag" adds to the ambiguity. Whether "Madame George" refers to a specific person or a symbolic figure, the lyrics portray a young man moving on from friends and circumstances of his youth. The events unfold in a cinematic style in perhaps Morrison's most polished combination of the narrative and the visual. As the young man takes leave of Madame George "she jumps up and says, 'Hey love, you forgot your glove'." The glove…the party scene…a reluctant farewell. "And you know you gotta go…dry your eye, your eye, your eye, your eye, your eye." Alternately insistent and blissful. Then the fade-out…"get on the train, the train." As on both albums, equal parts mystery and snapshot accuracy. Completists will want to give a listen to two recordings Morrison made prior to Astral Weeks: a bluesy version of "Madame George" and "Madame Joy," a sweet paean to a beloved teacher.
Opening Side Two of Veedon Fleece and coming on the heels of "You Don't Pull No Punches, But You Don't Push The River," "Bulbs" is strikingly jaunty, mirroring the move from the mystical leaves of "Cyprus Avenue" to the energetic "The Way Young Lovers Do." Morrison's vocals are forceful with a country-blues "hey, hey, hey" and some deep grunting that suggests a tuba.
On Astral Weeks, the swaying fadeout of "Madame George" flows fluidly into the pulsating intensity of "Ballerina" as the melancholy of the former is uplifted. The singer launches into a second-person narrative to a woman he cares about deeply, exhorting her to spread her wings and "fly it, sigh it, try it." The vocal grows in forcefulness as he encourages her to "step right up, just like-a ballerina." The songs fades, echoing the splintered light ending of "Madame George" as Morrison sings "take off your shoes…just like a ballerina," extending the syllables.
On Veedon Fleece, "Cul De Sac" follows "Bulbs" and marks a return to the more introspective feel of the album. Bluesy piano and guitar drive the song as Morrison delivers one of his most impassioned vocals on record. He emphasizes nearly every word, enunciating, stretching vowels, repeating syllables, hammering on "you," letting loose with a startling shout, and grunting as the song fades out. Setting is ever-present with references to Mt. Palomar, California and "down the cobblestones."
"Slim Slow Slider," the closing song on Astral Weeks, is the album's shortest, the original recording having been edited in length. As is, the song gives the album a fittingly mournful and conflicted ending, with John Payne's soprano saxophone winding its way around Morrison's downbeat vocal like a snake and ending on a flurry of frantic notes. The lyrics provide a second–person narrative about a friend he sees "down by Ladbroke Grove this morning" who's "out of reach" heading somewhere where she "won't be back." The song's bleakness caps the album, standing in contrast to the re-birth of the album opener. While performing the album on stage in 2008, along with placing "Slim Slow Slider" in third position, Morrison ended with the sequence of "Cyprus Avenue," "Ballerina" and "Madame George," perhaps in his view more in keeping with the 'rock opera' he has stated he originally envisioned.
The three-song sequence closing Veedon Fleece comprise perhaps the most clear connections to Astral Weeks, any one of which could fit comfortably on the earlier album. "Comfort You" descends gently, with Morrison singing sweetly, a guitar fluttering and strings entering, caressing the melody. The singer is likely addressing a lover, although as is often the case with Morrison's lyrics, it could just be a close friend. The song grows in intensity until Morrison is wailing, then a sublime ending as he hums the proceedings to a close.
"Come Here My Love" opens with spare guitar and finds Morrison singing in a more direct manner, almost conversational although occasionally elongating a word as he implores his lover to lift his "melancholy feeling that just don't do no good." The pace recalls "Slim Slow Slider" but this is a love song and hopeful, a song about "contemplating the fields and leaves and talking about nothing" and becoming "enraptured by the sights and sounds of nature's beauty."
"Country Fair" closes the album with guitar, bass and synthesizer whispering behind Morrison's wistful vocals as Jim Rothermel's recorder remains prominent throughout. The delicate melody and impassioned singing create an atmosphere both calming and restless, recalling the tension of "Slim Slow Slider." But here images of watching a river run, counting pebbles in the sand "on an old open day" and "the cool night air in sweet summertime," not to mention an Irish country fair, convey a romantic mood and a feeling of time standing still. There is an overwhelming sense of both celebrating the beauty of life and acknowledging how fleeting the moment can be. That yearning to capture the moment echoes the protagonist's wondering about his place in the world and the grasping at moments of Astral Weeks. And perhaps nothing Morrison has recorded sounds so remarkably like the sublime ending to the title track of Astral Weeks than the closing moments of "Country Fair," with Morrison humming and the final evocative line, "on an old pine cone open day." The halting probing of "Beside You" may also come to mind as well as the idyllic musings of "Fair Play."
Thus the closing song on Veedon Fleece harkens back not only to the first song on the album but the first songs and by extension the entire cycle of Astral Weeks, creating one cycle out of two. Perhaps, too, there is something more hidden and personal that gives the albums a common resonance: Astral Weeks, the first fully-realized statement from a hungry young Morrison; Veedon Fleece, inspired by a return to Ireland and self. Regardless of the particulars, the two albums contain separate yet linked journeys that form a natural, unique flow.
~
Classic Rock Review of Astral Weeks
Classic Rock Review of Veedon Fleece