Buy John Lennon/Plastic Ono Band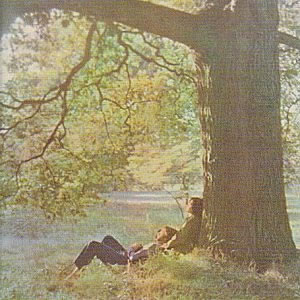 Our third and final installment of the "Life After Beatles" series looks at the critically acclaimed debut record by John Lennon called John Lennon / Plastic Ono Band. Unlike any other that Lennon had recorded within or beyond the Beatles, this album was raw and forthright lyrically and stripped to the bare essentials musically. The songs were largely the product of the "primal scream" psychological therapy that Lennon and his wife Yoko Ono undertook through a large part of 1970, following the Beatles' breakup. This technique emphasized the emotional release of repressed traumas, which is evident throughout the album as Lennon touches on the most base elements of life and death.
Prior to 1970, Lennon and Ono had jointly issued three experimental albums along with Live Peace in Toronto 1969, which was credited to the "Plastic Ono Band", a newly enshrined joint vehicle for Lennon and Ono's musical projects. In early 1970 they released the single "Instant Karma!", which sold over a million copies and reached the top five on both sides of the Atlantic, making it the first true solo "hit" by any of the Beatles. The song was produced by Phil Spector, who was also working on the Beatles Let It Be album, and featured Klaus Voormann on bass, who Lennon would retain for this album.
Starting in July 1970, Lennon recorded demos of tracks inspired by the ongoing therapy which was then taking place in the United States. In September the couple returned to England and began recording at Abbey Road. The sessions began with Lennon, Voormann, and former Beatle bandmate Ringo Starr jamming to early rock standards to forge a tight sound among the three. Ultimately, the new tracks were laid down with this base, three-piece arrangement. Originally slated to be the album's producer, Spector's busy schedule meant he could only work on a few songs, so Lennon and Ono produced most of the material themselves, forging a dry rhythmic sound which worked perfectly with the thematic feel of the album. John Lennon / Plastic Ono Band was recorded simultaneously with Ono's debut solo album of avant garde sounds, Yoko Ono/Plastic Ono Band.

Plastic Ono Band

by

John Lennon
Released: December 11, 1970 (Apple)
Produced by: John Lennon, Yoko Ono, & Phil Spector
Recorded: Abbey Road Studios & Ascot Sound Studios, London, September–October 1970
Side One
Side Two
Mother
Hold On
I Found Out
Working Class Hero
Isolation
Remember
Love
Well Well Well
Look at Me
God
My Mummy's Dead
Primary Musicians
John Lennon – Lead Vocals, Guitars, Piano
Klaus Voormann – Bass
Ringo Starr – Drums
On the same day they released their respective albums, the couple also released a joint single of Ono's "Why" and Lennon's "Mother". Starting with a tolling bell which symbolizes the death of his mother when John was a teenager, the song abruptly enters as a raw and untamed prayer with choppy piano chords and bass notes along with Starr's moderately steady drum beat. Actually a cry to both parents (who Lennon pretty much grew up without), this ode to abandonment features a final line which is repeated nearly a dozen times with increasing intensity and dramatic effect. This represents the fact that being left behind by both parents will always be in the back drop of anything else in his life. In contrast, the sweet and soft "Hold On" changes the tone from the inner battle that has been going on forever to a hopeful mood of optimism. Musically, this is led by fantastic, jazzy tremolo guitar by Lennon.
"I heard something 'bout my Ma and my Pa, they didn't want me so they made me a star…"
We return to the primal scream, angry-at-the-world material with "I Found Out". Starting with pure, raw blues as Lennon's vocals mimicks his guitar riff, the song takes off when Voorman and Starr break in with upbeat rhythms, with the bass line being the true highlight of this dark but fine tune. Speaking of dark, "Working Class Hero" is a solo folk performance where Lennon provides at once a slightly profound anthem to the "regular guy" and a bitch fest to suppress all hope of escaping to a better life. Closing side one, "Isolation" is a largely underrated classic as a great desperate ballad where Lennon's vocal skills are at their best. A beautiful piano is upfront while the rhythm is very refined and laid back and everything is staggered (or "isolated"), eventually climaxing in a crescendo with exquisite timing.
People say we got it made, don't they know we're so afraid, isolation…"
With a consistent, driving beat and vocals methodically delivered with long pauses between each verse line, "Remember" is another gem from the heart of this album. During the well-spaced chorus sections the song briefly changes direction with more standard, melodic rock timings. Lyrically, this song deals with remembering events of the past and how some memories are not that rosy but they still help you shape your today. For the song's climax, Lennon references "The Fifth of November", a British holiday known as Guy Fawkes Night and celebrated with fireworks, hence the ending explosion. "Love" is a soft and weepy ballad, which works well as a counterbalance on this emotional album. Musically, the song features piano by Spector and a soft, tender acoustic guitar by Lennon. This song was eventually released as a single in 1982, in the wake of Lennon's assassination.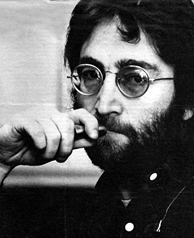 The weakest part of the album begins with "Well Well Well", a six minute filler that is not at all focused or anywhere nearly as interesting as the other "primal scream" tracks. Aside from some interesting stomping and crunchy guitar riffs, this song has about as much merit as a prolonged conversation where no one says anything of substance. "Look At Me" is another weak track, albeit at least a bit moody and melodic. The only song to predate the Beatles' breakup, this song was written during sessions for the White Album in 1968 and contains a finger-picked acoustic technique similar to that album's "Dear Prudence". The album does recover nicely with the philosophical closer, "God", featuring Billy Preston on piano. The song features a totally unique compositional formation with long, repetitive mid-section screed. Here, Lennon earnestly declares what he believes in and (most prominently) doesn't believe in, with a whole list of terrestrial idols culminating with The Beatles themselves. This is followed by the sad closing section where Lennon repeatedly declares "the dream is over", ultimately addressing the elephant in the room to which all previous subjects have built towards.
Much like the classic Abbey Road a year earlier, Platic Ono Band ends with a song after the final song, in this case a low-fi demo of a brief diddy called "My Mummy's Dead". The album reached Top 10 and spent several months in 1971 in the charts. Lennon followed up on the success of this album with Imagine, another self-confessional (albeit tamer) album which was a worldwide hit for Lennon.
~

Part of Classic Rock Review's celebration of 1970 albums.