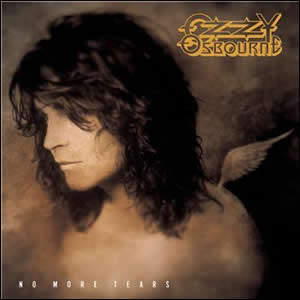 Ozzy Osbourne entered the second act of his successful solo career with 1991's No More Tears. This sixth studio album would go on to become his second best-selling in North America, behind 1980's Blizzard of Ozz and has gone on to be certified quadruple platinum. This is quite an accomplishment considering so many acts that found success in the 1980s were greeted less enthusiastically during the heart of the 1990s grunge and alternative wave.
Prior to this album, Osbourne had struggled to find his musical footing following the untimely death of guitarist Randy Rhoads in 1982. Osbourne first invited blues guitarist Gary Moore but to no avail and several temporary guitarists were used during early eighties tours. Jake E. Lee joined Osbourne's band to record Bark at the Moon and The Ultimate Sin, but he departed the group by 1987. In 1986 drummer Randy Castillo joined Osbourne's group with guitarist Zakk Wylde coming on board the following year to form a new quartet along with long time bassist Bob Daisey.
For No More Tears, Osbourne initiated the practice of bringing in outside composers to co-write songs. Motorhead bassist and front man Lemmy Kilmister co-wrote four tracks on the album, with producer John Purdell co-composing another track.

No More Tears

by

Ozzy Osbourne
Released: September 17, 1991 (Epic)
Produced by: Duane Baron & John Purdell
Recorded: A&M Studios and Devonshire Studios, Los Angeles, 1991
Track Listing
Primary Musicians
Mr. Tinkertrain
I Don't Want to Change the World
Mama, I'm Coming Home
Desire
No More Tears
S.I.N.
Hellraiser
Time After Time
Zombie Stomp
A.V.H.
Road to Nowhere
Ozzy Osbourne – Lead Vocals
Zakk Wylde – Guitars
Bob Daisley – Bass
Randy Castillo – Drums

The album starts with sounds of children playing with accompanying xylophone effects before inevitably "Mr. Tinkertrain" kicks in fully with a hard rock arrangement in this odd anthem about a a pedophile. "I Don't Want to Change the World" is the first song co-written by Kilmister and has a fire-one type approach with heavy guitar riffs taking turns with the verse vocals. Lemmy also co-rote the hit "Mama, I'm Coming Home", which starts with finely picked acoustic folk guitar by Wylde and a great sense of melody by Osbourne. The song craftily makes its way through several sections before getting to the main hook and inventive lead section, never lingering unnecessarily and making it a rare Top 40 hit for Osbourne.
After the driving rock track "Desire", the album reaches its climatic title track. "No More Tears" is built on a cool bass line composed by future bassist Mike Inez, although Daisley actually plays the bass on the song). Adding to the rich arrangement is keyboardist John Sinclair, who provides deep-string synths at the top and builds to an orchestral crescendo and piano pattern in the bridge. Osbourne later stated that the song's lyrics are about a serial killer.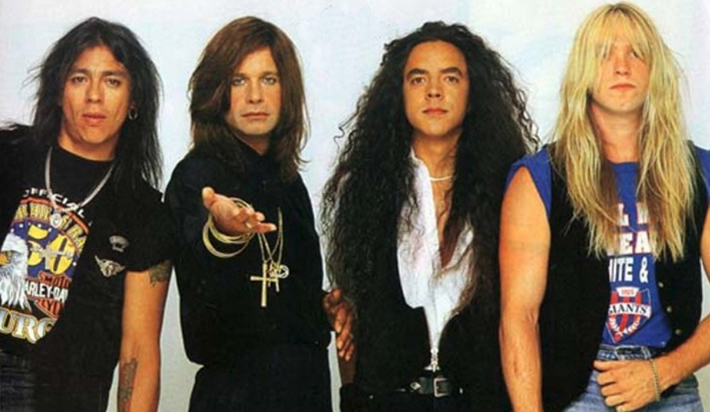 While not as popular as the earlier tracks, the second half of the album contains a set of interesting rockers. "S.I.N." features flange-drenched guitars and a surreal vibe, as "Hellraiser" provides the final entry by Kilmister and would also be recorded by Motörhead for their 1992 March ör Die album. The chiming guitar and bass intro of "Time After Time" sets the mood for this moderate pop/rocker with radio-friendly dynamics in a track where Wylde is set free and given enough room to soar free with his ethereal guitar chops. "Zombie Stomp" is built on thumping bass, scratched guitar and some percussive effects by Castillo in a rhythmic intro that builds much tension for over two minutes before the song proper kicks in. "A.V.H." ("Aston Villa Highway") has a cool acoustic blues intro before exploding into a metal-fused rocker with high-pitched wails by Osbourne alternating with the melodic chanting of the fine choruses. Wylde finishes this tour de force of an album with the multi-textured guitar ballad "Road to Nowhere", where Osbourne examines mistakes from his past. It was meant to be a final farewell as he seriously contemplated retirement following this record.
In fact, following the release of No More Tears Osbourne proclaimed the subsequent concerts the "No More Tours" show as he publicly proclaimed his retirement from music. This was to be a short-lived vow as Osbourne returned with Ozzmosis in 1995, another very successful album.
~

Part of Classic Rock Review's celebration of 1991 albums.