Buy Yourself or Someone Like You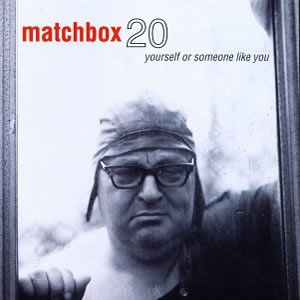 A blockbuster debut for Florida-based rock band Matchbox 20, the 1996 album Yourself or Someone Like You hit the post-grunge sweet spot with popular music fans as it became a big hit worldwide. This success was especially true in the group's native United States, where the album reached Diamond status by selling in excess of 12 million copies. Further, the formula employed on this record was strongly influential in the wake of its release.
Originally called "Tabitha's Secret", the band was formed in Orlando, Florida by composer and vocalist Rob Thomas, bassist Brian Yale and drummer Paul Doucette. Eventually, session man Adam Gaynor and classically trained Kyle Cook were recruited as the band's guitarists to complete the quintet as Matchbox 20 earned a recording contract with Atlantic Records.
Yourself or Someone Like You was recorded in Atlanta in Spring 1996 with producer Matt Serletic, a former member of Collective Soul. Nearly a decade after its release, the subject on the front cover sued the band, claiming the photo was taken as he was walking down the street after being asked to pose.

Yourself or Someone Like You

by

Matchbox 20
Released: October 1, 1996 (Atlantic)
Produced by: Matt Serletic
Recorded: Atlanta, GA, June 1996
Track Listing
Group Musicians
Real World
Long Day
3 A.M.
Push
Girl Like That
Back 2 Good
Damn
Argue
Kody
Busted
Shame
Hang
Rob Thomas – Lead Vocals, Guitar
Kyle Cook – Guitars, Vocals
Adam Gaynor – Guitars, Vocals
Brian Yale – Bass
Paul Doucette – Drums



All the songs on Yourself or Someone Like You were written by or co-written by Thomas and the album is quite top-heavy in the sense that the first six tracks were all released as singles. The opener "Real World" starts with strong, twangy guitars in the intro, setting an upbeat pace for the album with choppy, vocal-driven, theatrical verses and a chiming guitar lead before third verse. "Long Day" makes a sudden, acoustic entry before suddenly smashing into a strong electric rock arrangement after two lines. This song builds much tension until it is dispelled by a twangy guitar lead before the acoustic bridge, which in turn leads to a strong song outro. "Long Day" was the first single from the album, released in late 1996, but was not as successful as future singles through 1997 and 1998. One of those successful songs, "3 A.M.", was composed by several group members along with John Joseph Stanley back in the days of Tabitha's Secret. This features a patient, in turn acoustic and electric intro, with a catchy leading riff preceding each line of the verses. Bittersweet to the core, the true genius of this song is that it can be interpreted in many different ways, making it the best overall song on the album.
"Push" is another one of of the band's successful singles as a melodic ballad with enjoyably strummed electric guitar and ironic lyrics which are delivered through the ever-intensifying chorus sections. "Girl Like That" seems to hearken back to the pop music of the early eighties, with a new-wave fused pop/rock and plenty of accessible décor, including sharply stopped riffs and a slight backing vocal chorus. The longest track on this album full of succinct songs, "Back 2 Good" includes a rich arrangement of orchestral instruments to add to the overall melancholy mood. Technically, this 1998 single release would prove to be the biggest hit song from Yourself or Someone Like You, due to discrepancies in charts.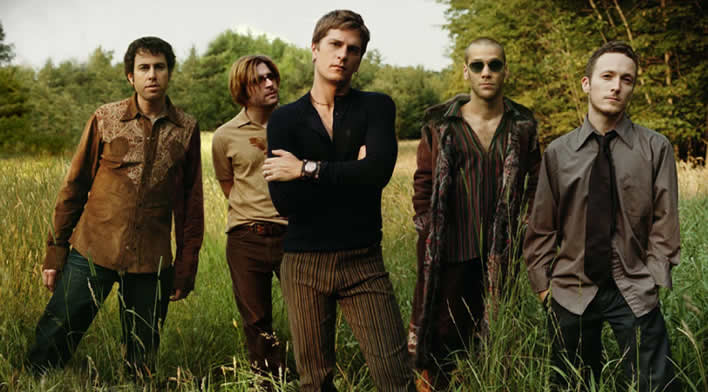 The album's second half is much less effective as several tracks seem to cover well-tredded ground. "Damn" is a methodical rocker with a steady rock drum beat which persists throughout and "Argue" is another pleasant rocker musically. "Kody" is a moderate acoustic track with twangy electric overtones and somber lead vocals, while "Busted" and "Shame" feature differing levels of pop accessibility. The closing, somber acoustic ballad, "Hang", features inverted roles as Thomas plays some acoustic guitar and Cook shares lead vocal duties.
Yourself or Someone Like You charted in countries around the world, reaching the top in Australia. It would be nearly a half decade before Matchbox 20 would release their second album, Mad Season, in 2000. Through the decade of the 2000s, the group would have steady but declining success, solidifying this debut album the commercial peak of their career.
~

Part of Classic Rock Review's celebration of 1996 albums.