Buy Fleetwood Mac
Buy Mr. Wonderful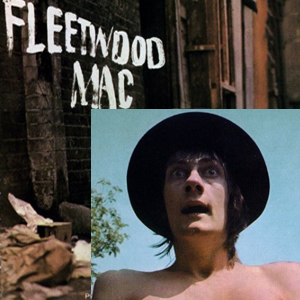 The long and multi-faceted recording career of Fleetwood Mac got started in 1968 when the group was producing pure blues music and led by guitarist and vocalist Peter Green. During the year, the group released its initial two studio albums, (Peter Green's) Fleetwood Mac and Mr. Wonderful. These are a pair of similarly laid out, 12-song records which each had a nice mix of originals and interpretive covers, and helped propel the group to the forefront of Britain's burgeoning heavy blues scene in the late 1960s.
Fleetwood Mac was formed in April 1967 by three members of the the British blues band John Mayall & the Bluesbreakers. Here, Green recorded five songs with bassist John McVie and drummer Mick Fleetwood, including an instrumental which Green named after the rhythm section "Fleetwood Mac". Soon after, Green enticed the pair to form a new band by naming it after the rhythm section and slide guitarist Jeremy Spencer was added by the end of the "summer of love".
The group was signed to the Blue Horizon label and recorded additional tracks with producer Mike Vernon to make up Fleetwood Mac's self-titled debut album (often distinguished by the title Peter Green's Fleetwood Mac because of later 1975 self-titled album). Despite the fact that no singles were released, this debut album was successful, reaching the Top 5 in the UK and bringing Fleetwood Mac instant notoriety. The band soon released two singles "Black Magic Woman" (later a big hit for Santana) and "Need Your Love So Bad". Following the February album release, the group recorded a couple of singles for release, starting with "Black Magic Woman" in March 1968, which later became a huge hit for Santana.
The band's second album, Mr. Wonderful, was recorded with Vernon in April and released in August 1968. While the song styles remained consistently pure blues, the arrangement expanded to include a horn section as well as a dedicated keyboard player, Christine Perfect of Chicken Shack, who later became the wife of McVie and a permanent member of Fleetwood Mac.

(Peter Green's) Fleetwood Mac

by

Fleetwood Mac
Released: February 24, 1968 (Blue Horizon)
Produced by: Mike Vernon
Recorded: CBS Studios and Decca Studios, London, April–December 1967
Side One
Side Two
My Heart Beat Like a Hammer
Merry Go Round
Long Grey Mare
Hellhound on My Trail
Shake Your Moneymaker
Looking for Somebody
No Place to Go
My Baby's Good to Me
I Loved Another Woman
Cold Black Night
The World Keep On Turning
Got to Move
Mr. Wonderful

by

Fleetwood Mac
Released: August 23, 1968 (Blue Horizon)
Produced by: Mike Vernon
Recorded: CBS Studios, London, April 1968
Side One
Side Two
Stop Messin' Round
I've Lost My Baby
Rollin' Man
Dust My Broom
Love That Burns
Doctor Brown
Need Your Love Tonight
If You Be My Baby
Evenin' Boogie
Lazy Poker Blues
Coming Home
Trying So Hard to Forget
Group Musicians (Both Albums)
Peter Green – Guitars, Harmonica, Vocals
Jeremy Spencer – Guitars, Vocals
John McVie – Bass
Mick Fleetwood – Drums, Percussion
On the debut album, Green and Spencer alternate originals as well as lead vocal duties. Spencer's "My Heart Beat Like a Hammer" leads off with an explosion of his signature heavy slide blues guitar and a legit sounding blues right from jump with just enough originality and driving intensity. Green's "Merry Go Round" is a slower blues by contrast, highlighted by the authentic singing of Green and excited, open hat drumming of Fleetwood. "Long Grey Mare" is the only track to feature bassist Bob Brunning and leans more towards pop/rock while still maintaining a blues core and adding a pretty impressive harmonica by Green.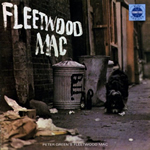 The first classic cover is Robert Johnson's "Hellhound on My Trail". This features a unique, stripped down arrangement with Spencer providing impressive piano accompanied only by Green's soulful vocals. Elmore James' "Shake Your Moneymaker" picks up the mood picks again with a full band arrangement and a return to Spencer's heavy slide guitar as the song builds in frenzied intensity towards a final climax. Bookmarking the end of Side 1 and beginning of Side 2 are two of the original recordings by Green, McVie and Fleetwood while still members of the Bluesbreakers. "Looking for Somebody" feature's McVie's heavy thumping bass locked in under Green's harmonica intro, while Howlin Wolf's "No Place to Go" is a constant, rotating drone riff and harmonica licks that never relent.
The remainder of Fleetwood Mac covers familiar ground, with Spencer penning "My Baby's Good to Me" and "Cold Black Night" and Green contributing "I Loved Another Woman" and "The World Keep On Turning". The latter of which is a low key solo acoustic and vocal performance by Green and a true highlight of the latter part of the album because of its shear authenticity. The closes with the upbeat, full arrangement of James' "Got to Move", which has a real live feel throughout.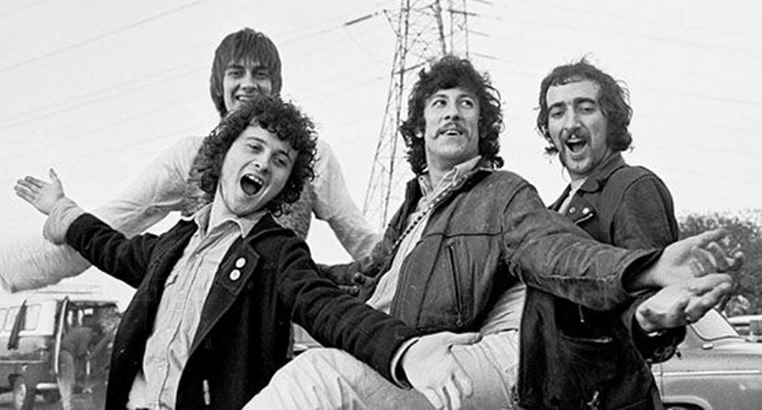 Mr. Wonderful is essentially a live studio album which was written and recorded much quicker than its predecessor. As a result, it has not stood up as well critically or commercially, although there are some real gems on the album. The album also features several songs co-written by Green and band Manager C.G. Adams, starting with the fine opener, "Stop Messin' Round", which would go on to be often covered. "I've Lost My Baby" is the first track by Spencer, as a blues ballad with plenty of slide in between each vocal line. "Rollin' Man" is upbeat, almost rock with inclusion of Perfect's piano and the call and response between the lead guitar and saxophone lead along with great rhythms by Mcvie and Fleetwood throughout.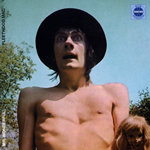 "Dust My Broom" was recorded and contributed to by both Robert Johnson and Elmore James and Fleetwood Mac does great heavy rendition of this classic here. "Love That Burns" is a long blues ballad with bleeding emotion throughout, highlighted by Christine Perfect's nice piano lead during the fade-out.
But then there's the less than stellar tracks. "Doctor Brown" and "Need Your Love Tonight" sound like essentially the same song while "If You Be My Baby" follows the pattern of the previous Green/Adams compositions, being a bit edgy and a bit upbeat and excitable. The upbeat instrumental "Evenin' Boogie" and fun "Coming Home" add some life to the album's second side before the sparse but fine closer "Trying So Hard to Forget" features harmonica-laden slow porch blues with a laid back arrangement that gives room for Green's vocals.
Shortly after the release of Mr. Wonderful, Fleetwood Mac added guitarist Danny Kirwan, the first of many lineup shifts which would mark the multiple phases as this bands long and successful career.
~

Part of Classic Rock Review's celebration of 1968 albums.