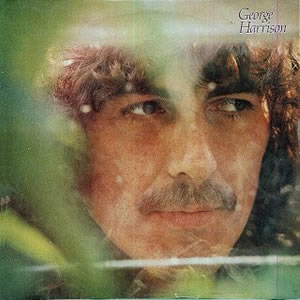 Released in early 1979, George Harrison's eponymous studio album is a light and breezy work of bliss and contentment by the ex-Beatle as he started a new family in his late 30's. Adding to the overall atmosphere, much of this record was composed while on an extended hiatus in Hawaii, which followed a full year away from any activity  in the music industry. Since it's release 40 years ago, George Harrison has generally been received well as may be considered one of this artist's top solo releases.
Harrison had immediate post-Beatles success with the 1970 triple album All Things Must Pass and, to a lesser extent with 1973's Living In the Material World. Late in 1974, Harrison became the first ex-Beatle to tour North America in conjunction with the release of the album Dark Horse. However, Harrison considered this the least satisfactory of his three post-Beatles studio albums and this, combined with the demise of the Apple Records label, led Harrison to launch his own label called Dark Horse Records. The 1976 album, Thirty Three & 1/3, became the first album release for this label, and it produced a couple of minor hit singles; "This Song" and "Crackerbox Palace".
Harrison spent much of 1977 following Formula 1 racing and traveled to Hawaii in early 1978 to begin writing for this album, which he would co-produce with Russ Titelman. Recording for the album took place at both Harrison's suburban home studio and London's AIR Studios and the sessions included cameos by contemporary artists Eric Clapton, Steve Winwood and Gary Wright.

George Harrison

by

George Harrison
Released: February 20, 1979 (Dark Horse)
Produced by: Russ Titelman & George Harrison
Recorded: FPSHOT, Oxfordshire & AIR Studios, London, 1978
Side One
Side Two
Love Comes to Everyone
Not Guilty
Here Comes the Moon
Soft-Hearted Hana
Blow Away
Faster
Dark Sweet Lady
Your Love Is Forever
Soft Touch
If You Believe
Primary Musicians
George Harrison – Lead Vocals, Guitars, Dobro, Mandolin, Sitar, Bass
Neil Larsen – Piano, Keyboards
Willie Weeks – Bass
Andy Newmark – Drums
The album begins with the single "Love Comes to Everyone", a nice fusion of styles between Harrison's signature slide guitar of the early seventies and the bass-driven bright pop of the late seventies led by Willie Weeks. The whole vibe of this song is accented nicely by Winwood's sharp synth lead. "Not Guilty" is a track originally written for the Beatles' White Album a decade earlier with lyrics referring to Harrison's ever-straining relationship with his band mates following the failed pilgrimage to India to follow the Maharishi. Due to the tense subject matter, the original 1968 completed recording was not included on the Beatles' double album. The late seventies version features a jazzy electric piano Neil Larsen and an overall feel that justifies giving this one ten years to mature.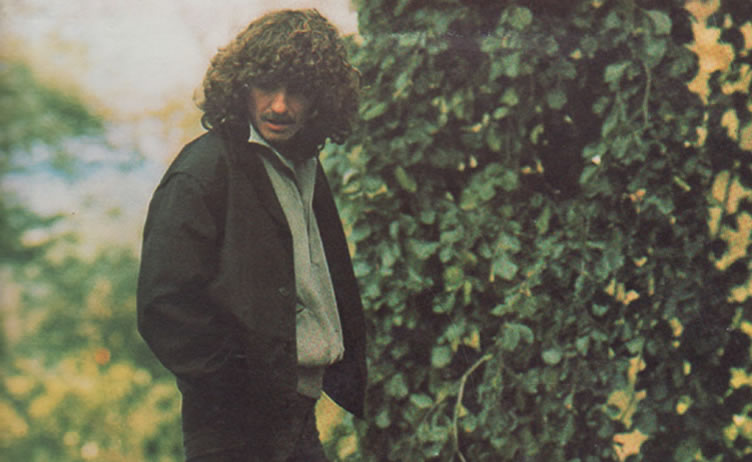 Another nod back to his Beatles' years, "Here Comes the Moon" acts as a natural sequel to "Here Comes the Sun" from the Abbey Road album. This subtle, acoustic track features fine methodical accompaniment including vocal effects and a vocal chorus. Inspired by the hallucinatory effects of some Hawaiian "magic mushrooms", the good-timey ragtime tune "Hard Hearted Hannah" features a fine acoustic lead and some call and response vocals. Perhaps the finest overall track, "Blow Away" features an exquisite combo of electric piano and slide electric guitar in the lead in along with a very catchy chorus hook and great guitar link back from chorus to verse. The song was the lead single from the album and became a hit in the United States and Canada.
The album's second side starts with "Faster" an upbeat, celebratory tribute to Formula 1 racing which also served as the early title for this record. Next comes two subtle love songs, "Dark Sweet Lady" with a beautiful Caribbean style and the methodically strummed acoustic of "Your Love Is Forever". A leftover from Thirty Three & 1/3, "Soft Touch" was re-written in Hawaii with a tropical theme and musical arrangement, while the closing track "If You Believe" wraps things up with an upbeat and positive message.
The feeling of bliss demonstrated on George Harrison would be shocked by reality during the production of Harrison's follow-up album Somewhere in England, with the murder of former band mate John Lennon in December 1980. Harrison rewrote a track to pay tribute to Lennon and invited the remaining Beatles to play on the track "All Those Years Ago", a Top Ten hit in 1981.
~

Part of Classic Rock Review's celebration of 1979 albums.