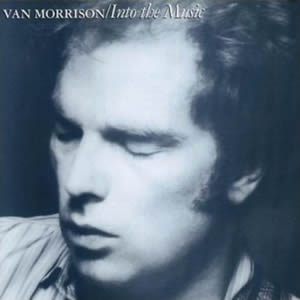 Van Morrison completed his impressive 1970s output with his classic 11th studio album, Into the Music in 1979. The album features a large ensemble of musicians and singers to back Morrison's distinctive, soulful and oft-improvised vocals, with many of the lyrics celebrating life, love and other positive themes. The album's title was taken from a 1975 biography of Morrison by Ritchie Yorke, which is a play on the song title "Into the Mystic" from 1970's Moondance album.
Moondance was Van Morrison's first million selling album and it was quickly followed by a couple more albums which were critically and commercially successful, His Band and the Street Choir later in 1970 and Tupelo Honey in 1971. Both of those albums also produced hit singles but Morrison decided to break from that formula with a trio of meditative, poetic and experimental albums, Saint Dominic's Preview in 1972, Hard Nose the Highway and Veedon Fleece in 1974. By this point the artist had been working almost non stop for nearly a decade, so he decided to take an extended hiatus. He returned in 1977 with the release of A Period of Transition, a collaboration with New Orleans legend Dr. John, followed by the synth-heavy album Wavelength in 1978.
Morrison wrote most of the songs for Into the Music while staying in a rural English village and would often compose while walking through the fields with his guitar. The album was recorded in early 1979 at the Record Plant in Sausalito, CA with co-producer/engineer Mick Glossop and released in the summer of that year.

Into the Music

by

Van Morrison
Released: August 1979 (Mercury)
Produced by: Mike Glossop & Van Morrison
Recorded: Record Plant, Sausalito, CA, 1979
Side One
Side Two
Bright Side of the Road
Full Force Gale
Steppin' Out Queen
Troubadours
Rolling Hills
You Make Me Feel So Free
Angeliou
And the Healing Has Begun
It's All In the Game
You Know What They're Writing About
Primary Musicians
Van Morrison – Lead Vocals, Guitars, Harmonica
Herbie Armstrong – Guitars, Vocals
Mark Jordan – Piano
David Hayes – Bass
Peter Van Hooke – Drums
One of the more upbeat tracks, "Bright Side of the Road", opens the album. The song is a lyrical and musical celebration to its core and is both expertly performed and produced, even if its single release failed to reach the Top 40. "Full Force Gale" continues the upbeat trend but with a more country flavor due to the prolific fiddle by Toni Marcus and a slide guitar lead by Ry Cooder. The lyrics by Morrison are explicitly spiritual as he describes the feeling of encounters with "the Lord".
"Steppin' Out Queen" is a jazzy pop track featuring fine piano by Mark Jordan and a rich arrangement with brass and backing vocals are excellent additions to make this a rich arrangement which still leaves plenty of space for Morrison's soulful vocals. "Troubadours" is a rather unique ballad with instrumentation that includes fanfare, flutes, and violin all over Jordan's simple piano and the bass rhythms of David Hayes, while "Rolling Hills" is a pure Irish folk song with fiddle, mandolin and perfectly executed vocal delivery. The celebratory first side concludes with the melodic and pop-oriented "You Make Me Feel So Free", a stellar example of well-produced late seventies sound, complete with a sax lead by Pee Wee Ellis.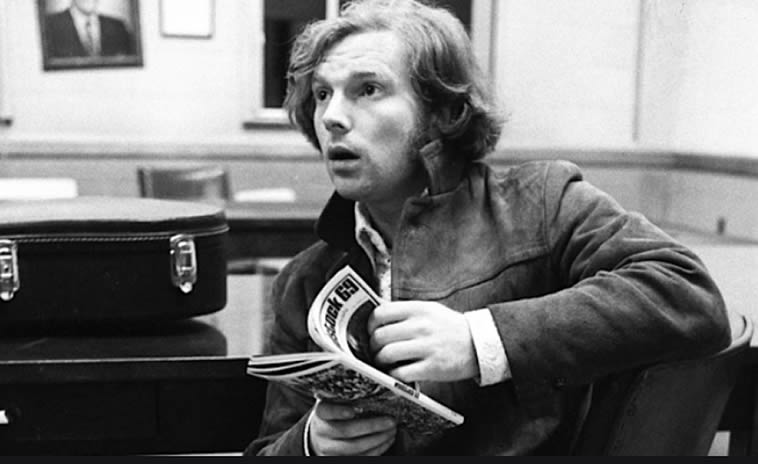 For this album, Morrison set out to "return to something deeper and once again take up the quest for music", and this is most evident on the spontaneous and transcendent second side. On "Angeliou", an otherwise very English folk song with harpsichord, the repetitive lyrics are beautifully delivered by Morrison's summoning every vocal trick at his disposal, while later spoken word sections are accompanied by the distant, beautiful vocalizing by Katie Kissoon. "And the Healing Has Begun" is another Gospel ballad with a simple, rotating chord structure, leading to the climatic medley built on the 1951 cover "It's All in the Game", with a very relaxed and subtle unfolding of the song and arrangement. "You Know What They're Writing About" is, essentially, the long outro to the previous track which offers Morrison a final opportunity for dramatic vocal gymnastics, where he fluctuates from a whisper to a crescendo.
Into the Music reached the Top 30 on the UK Charts and received widespread acclaim with some critics listing it as one of the year's best albums. The release finished off a legendary decade of output for this artist who continues to perform 40 years later.
~

Part of Classic Rock Review's celebration of 1979 albums.