Buy Joe's Garage Acts I, II & III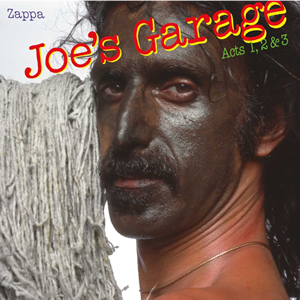 Frank Zappa is one of those musical figures that people either get or they don't. If you happen to fall in the latter category and want to give his music another try, a good place to start would be Joe's Garage. Zappa is very demanding. He makes little effort to be approachable. However this particular 'project/object' collection contains all of the Zappa benchmarks that his fans love: Musical virtuosity, social parody, pop satire, compositional complexity, stylistic diversity, crude lyrics and a wicked sense of humor. JOE'S GARAGE is a semi-political rock opera containing a variety of styles. But the primary focus on this particular outing is story-driven rock and roll in the tradition of The Who's Tommy. Joe's Garage, Act I and Acts II & III are release numbers 28 & 29 in Zappa's 62-album discography.
1979 was a very productive year for Zappa. He released seven LPs' worth of new material in the course of a year. Joe's Garage was comprised of 3 records – Act I was released in September and Act II & Act III were released together two months later. This particular outing is a brilliant mix of stellar musicianship, social commentary, melodic pieces, scathing lyrics, guitar improvisation, detailed production and humor. It is highly creative, imaginative and above all, quite a bit of fun. Joe's Garage is noted for its use of "Xenochrony", a recording technique created by Zappa that takes guitar solos from older live recordings and overdubs them onto newer studio recordings to produce random musical coincidences. Zappa described this album as a stupid little story about how the government is going to do away with music.
Frank Zappa moved into Village Recorders on April 11, 1979 planning to record a couple of songs and leave. By the first of June, he and his entourage had completed a dozen tunes. According to one studio staffer, Zappa claimed to have exhausted his supply of written material, but asked to extend his stay nonetheless. "I'm going home and writing an opera this weekend," he told the skeptical staff. The following Monday, he was back in the studio with Joe's Garage. This concept piece wove the material Zappa had already recorded with other songs he'd written over the weekend.

Joe's Garage Acts I, II & III

by

Frank Zappa
Released: Act I released on September 17, 1979 (Zappa Records)
Acts II & III released on November 19, 1979 (Zappa Records)
Produced by: Frank Zappa
Recorded: Villiage Recorders, Hollywood, CA, April-August, 1979
Joe's Garage, Act I
Act I, Side 1: Joe's Exploits
Act I, Side 2: Sex and Side Gigs
The Central Scrutinizer
Joe's Garage
Catholic Girls
Crew Slut
Wet T-Shirt Nite
Toad-O Line
Why Does It Hurt When I Pee?
Lucille Has Messed My Mind Up
Scrutinizer Postlude
Joe's Garage, Acts II & III
Act II, Side 1: The Closet
Act II, Side 2: Prison
A Token of My Extreme
Stick It Out
Sy Borg
Dong Work for Yuda
Keep It Greasy
Outside Now
Act III, Side 1: Dystopian Society
Act III, Side 2: Imaginary Guitar Notes
He Used to Cut the Grass
Packard Goose
Watermelon in Easter Hay
A Little Green Rosetta
Musicians
Frank Zappa – Lead Vocals, Lead Guitar
Warren Cuccurullo – Rhythm Guitar, Vocals
Denny Walley – Slide Guitar, Vocals
Peter Wolf – Keyboards
Tommy Mars – Keyboards
Arthur Barrow – Bass, Guitar
Patrick O'Hearn – Bass
Ed Mann – Percussion, Vocals
Vinnie Colaiuta – Drums, Combustible Vapors, Optometric Abandon
Jeff Hollie – Tenor Sax
Earle Dumler – Baritone Sax
Bill Nugent – Bass Sax
Craig Steward – Harmonica
Ike Willis, Dale Bozzio, Al Malkin, Terry Bozzio, and The Utility Muffin Research Kitchen – Vocals & Chorus
The rock opera starts with a spoken word narrative by "The Central Scrutinizer". The narrator tells us what can happen if we choose a career in music. He warns us that it will not be an easy life if we chose to go down that path. The protagonist, Joe, doesn't heed the government's warning and sets out on his journey on the title track, "Joe's Garage". This song accurately describes a typical teenager's first trip to his friends' garage to jam with his buddies. The plot chronicles the journey from the first band practice to the eventual record deal, followed by changing musical trends, the subsequent loss of the record deal, and then nostalgia for the innocence of the old garage days.
Joe's band starts getting their first gigs at church functions and Joe sings about the virtues of their original fans, the "Catholic Girls", in this intricate drum-workout song with the 9/16 time signature breaks. Zappa name checks two members of his band, master drummer Vinnie Colaiuta and guitarist Warren Cuccurullo, later of Missing Persons and Duran Duran fame. The story introduces a new character, Mary, who is the innocent "Catholic Girl" of the aforementioned song, and chronicles her ominous evolution in the next song; the raucous blues number "Crew Slut". Portrayed by Dale Bozzio, a later founding member of Missing Persons. Mary is also the central figure in the following funk-rock-pop-samba, "Wet T-shirt Nite". Even if the lyrics offend, there is always the brilliantly complex music chugging underneath. Mary's character arc is now complete. This composition contains a marvelous Carlos Santana-like guitar jam outro.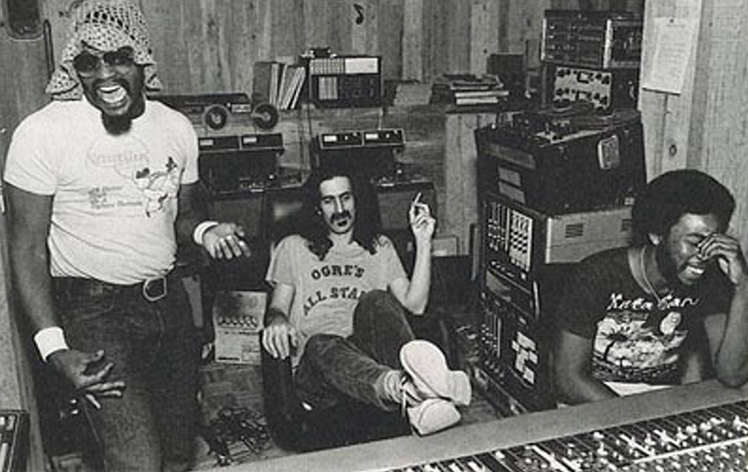 Following the trajectory of Joe's story so far, the next song asks the obvious question, "Why Does It Hurt When I Pee?" This is a purposely juvenile, AOR-type rock song with lavatory lyrics but with a complex bridge that reminds you of Genesis or King Crimson at their most bombastic. The song is quite the juxtaposition of 3 distinctly different styles that Zappa loves to combine to create his own unique genre. "Lucille Has Messed My Mind Up" is a semi-serious reggae song about a girl that seduced Joe then abandoned him after he developed feelings for her. Joe is getting pretty discouraged in this light, soulful ballad. This is really the only song on the record without 'eyebrows' on it. That is the term Zappa used to add his distinct personality to all of his music from synclavier solos to large orchestral pieces.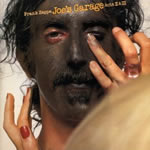 Acts II & III opens with "A Token of My Extreme". This song has a gorgeous melody and an impossibly cool drum and bass section that people still study. JOE looks to find comfort from the toil of musical disappointments, relief from the heartache of broken relationships and a remedy from the onslaught of disease by joining a new age church – "The First Church of Appliantology", owned by L. Ron Hoover (Scientology founder). With salvation promised to him, Joe goes to a dance club to celebrate his new found joy in the turgid disco song, "Stick It Out". Partially sung in German, this is an upbeat dance song that pushes good taste to the limit (don't play this for your mom!) Joe picks up a partner, "Sy Borg", at the club and romances his new date over a quiet storm of funky reggae and trippy avant-jazz moog solos. This song may make you uncomfortable the first time around, but you'll get used to it. It's good for you.
The lifestyle finally caught up with him. Joe eventually got arrested for deviant behavior and met a man in jail named Bald-Headed John. The melody, rhythm section, production and imaginative lyrics in the song "Dong Work for Yuda" is Zappa at his peak. The puerile lyrics are 9th grade humor; also the way Zappa liked it. Drummer Terry Bozzio narrates in a made up language (based on the speech patterns of Zappa's road manager) and the song is peppered with in-jokes from the band. It is impossible to feel gloomy while listening to this slow-paced, doo wop melody. I dare you. "Keep It Greasy" is Joe trying to adapt to a solitary life in jail over a drum beat that alternates between 19/8 and 21/8 making it ridiculously impossible for most humans to play or even tap their feet to the groove. Zappa often used funny or crude lyrics as a tool to get people to pay attention to his more complex serious music (Case in point – The considerable profits from Zappa's 1982 comedy-rock song "Valley Girl" paid for his hugely expensive classical LPs. London Symphony Orchestra Recordings, Voumes 1 & 2).
In the alienation anthem, "Outside Now", Joe dreams of being released from jail. This is an oft -covered song by Zappa enthusiasts. This one is in 11/4 and has a beautiful ostinato pattern that flows over the symmetrical vocal round at the end of the piece. At this point, a totalitarian twist is introduced to the story in "He Used to Cut the Grass". While Joe was in jail, the government outlawed music in America (following Iran's lead in 1979) to save us from depravity and to control the population. This song is somber and reflective and mostly instrumental guitar improvisation.
If you only listen to two songs on this record, they should be the next two. "Packard Goose" is Frank's critique of rock journalism. Because he doesn't have any instrument to play, Joe imagines music in his head in his jail cell. Then he imagines reviewers' critiques of his imaginary music. Funny. The hidden meaning is that fans opinions matter, not the opinions of journalists that tell fans what is good and what isn't. (Zappa had a hostile relationship with the rock press, even though they typically fawned over his work.) This piece is a top-tier composition with beautifully constructed complex music, thought-provoking lyrics, and a prog-rock instrumental section reminiscent of 70's Return to Forever or Gentle Giant. Another amazing Vinnie Colaiuta workout is showcased on this track. This song has the oft-quoted, 'Music is the Best' poem that shows up on Zappa social media memes and T-shirts. Bitterness never sounded so righteously beautiful;
Maybe you thought I was the Packard Goose
Or the Ronald MacDonald of the nouveau-abstruse
Well f**k all them people, I don't need no excuse
For being what I am. Do you hear me, then?
All them rock 'n roll writers is the worst kind of sleaze
Selling punk like some new kind of English disease
Is that the wave of the future? Aw, spare me please!
Oh no, you gotta go
Who do you write for?
I wanna know
I believe you is the government's whore
And keeping peoples dumb (I'm really dumb)
Is where you're coming from
And keeping peoples dumb (I'm really dumb)
Is where you're coming from
F**k all them writers with the pen in their hand
I will be more specific so they might understand
They can all kiss my ass
But because it's so grand
They best just stay away. Hey, hey, hey
Hey, Joe, who did you b**w?
Moe pushed the button boy
And you went to the show
Better suck a little harder or the shekels won't flow
And I don't mean your thumb (Don't mean your thumb)
So on your knees you bum
Just tell yourself it's yum (Yourself it's yum)
And suck it till you're numb
Journalism's kinda scary
And of it we should be wary
Wonder what became of Mary?
VOICE OF MARY'S VISION:
Hi! It's me . . . the girl from the bus . . .
Remember? The last tour? Well . . .
Information is not knowledge
Knowledge is not wisdom
Wisdom is not truth
Truth is not beauty
Beauty is not love
Love is not music
MUSIC IS THE BEST . . .
Wisdom is the domain of the Wis (which is extinct)
Beauty is a French phonetic corruption
Of a short cloth neck ornament
Currently in resurgence . . .
JOE:
If you're in the audience and like what we do
Well, we want you to know that we like you all too
But as for the sucker who will write the review
If his mind is prehensile (Mind is prehensile)
He'll put down his pencil (Put down his pencil)
And have himself a squat
On the Cosmic Utensil (Cosmic Utensil)
Give it all you got
On the Cosmic Utensil (Cosmic Utensil)
Sit 'n spin until you rot
On the Cosmic Utensil (Cosmic Utensil)
He really needs to squat
On the Cosmic Utensil (Cosmic Utensil) (Cosmic Utensil)
Now that I got that over with
I'll just play my imaginary guitar again
Hey . . . hah . . . soundin' pretty good there, me!
Ah . . . get down . . . UH!
Boy, what an imagination!
Love myself better than I love myself . . . I think . . .
What tone! Sounds like an Elegant Gypsy!
What is that? Musk? It's hip!
"Watermelon in Easter Hay" is possibly the most beautiful instrumental that Zappa ever wrote. It's a guitar melody, in the style of David Gilmore that Joe hears in his head but cannot play since he is still in jail. The expressive guitar line soars over a beat in 9/4 and builds to a climax with gongs, marimbas, chimes and mallets. This haunting emotional odyssey is atypical for Frank since his guitar playing is more commonly in the 'mangle it, strangle it' style of the solo section. Even Zappa's harshest critics confessed that it was one of the most gorgeous pieces of music ever produced.
The final track, the goofy coda "A Little Green Rosetta", tells of Joe's decision to quit the music business in order to restore his sanity. He gets a new job making cupcakes at the Utility Muffin Research Kitchen (Zappa's newly completed recording studio.) This pleases the Central Scrutinizer, who's narrated the entire story up until this song. The song has a cast-party sing along from the band members and staff and concludes the story on a happy note.
Joe's Garage was released at the mid-point of Zappa's career and expanded his reach to a new generation of rock fans. The record peaked at number 27 on the Billboard charts. It has been called one of Zappa's most important late '70s works and overall political statements. Highly recommended for lovers of liberty. For his performance on Joe's Garage, Vinnie Colaiuta was named 'the most technically advanced drummer ever' by Modern Drummer, which ranked the album as one of the top 25 greatest drumming performances of all time. If you are offended by George Carlin's list of 7 dirty words, it's best to skip this fine collection and check out Hot Rats, Zappa's Grammy-winning, 1969 instrumental jazz-fusion album. No bad words on that one. Freedom of speech can get gross at times.
Without deviation from the norm, progress is not possible".
– Frank Zappa
Ron Simasek is a profession drummer, former member of The Badlees and current member of Gentlemen East, who has performed with dozens of artists and played on hundreds of recordings.
~

Part of Classic Rock Review's celebration of 1979 albums.