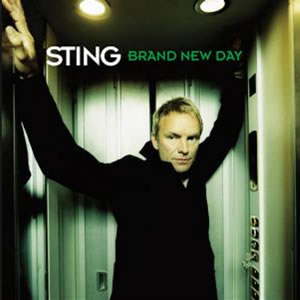 Sting's sixth solo record, Brand New Day was a 1999 critical and commercial success that ultimately earned a Grammy Awards for both Best Pop Vocal Album and Best Male Pop Vocal Performance. The album is filled with tracks of generous length composed through an easy approach and recorded with expert studio production. The result is a multi-million selling Top 10 album that closed out the decade and century on a high note for the former Police front man.
Sting decided to leave the Police (albeit unofficially) after the tremendous success of 1983's Synchonicity II and the subsequent stadium tour. The trio agreed to next concentrate on solo projects with Sting's 1985 debut The Dream of the Blue Turtles achieving multi-platinum success. Sting was now an established solo artist who collaborated on several other pop projects and allowed him to transcend the Police as a pop icon. 1987's Nothing Like the Sun was nearly as successful as its predecessor as was the Grammy winning 1993 album (his fourth solo effort), Ten Summoner's Tales. However Sting's 1996 album, Mercury Falling was a commercial disappointment.
Producer Hugh Padgham was originally slated to produce the album which would become Brand New Day, but Sting changed direction and decided to co-produce it with Kipper. The album was recorded in various European studios throughout 1999.

Brand New Day

by

Sting
Released: September 27, 1999 (A&M)
Produced by: Sting & Kipper
Recorded: Il Palagio, Italy, Studio Mega, Paris, Right Track Recording and Avatar Studios, New York City, Air Lyndhurst Hall, London, 1999
Track Listing
Primary Musicians
A Thousand Years
Desert Rose
Big Lie, Small World
After the Rain Has Fallen
Perfect Love… Gone Wrong
Tomorrow We'll See
Prelude to the End of the Game
Fill Her Up
Ghost Story
Brand New Day
Sting – Lead Vocals, Bass, Synths
Dominic Miller – Guitars
Kipper – Keyboards
Manu Katché – Drums
Vinnie Colaiuta – Drums
A long synth swell intro leads to the percussion driven verse of "A Thousand Years", with Sting's voice oft mimicking the string melody. The hit "Desert Rose" follows and the world influences are evident with an Arabian feel to it throughout. This song, which features a duet performance with Algerian singer Cheb Mami, was a hit worldwide including the Top 20 in the UK and the US.
"Big Lie, Small World" is a jazzy song throughout with choppy guitar and bouncy bass under a fine melody leading to an equally fine horn lead to complete the track. "After the Rain Has Fallen" is the most upbeat and most intense song thus far as a funk/rock arrangement with strong hook and more subtle use of synths, while "Perfect Love… Gone Wrong" ranges from cool jazz to French rap but the novelty wears thin pretty quickly.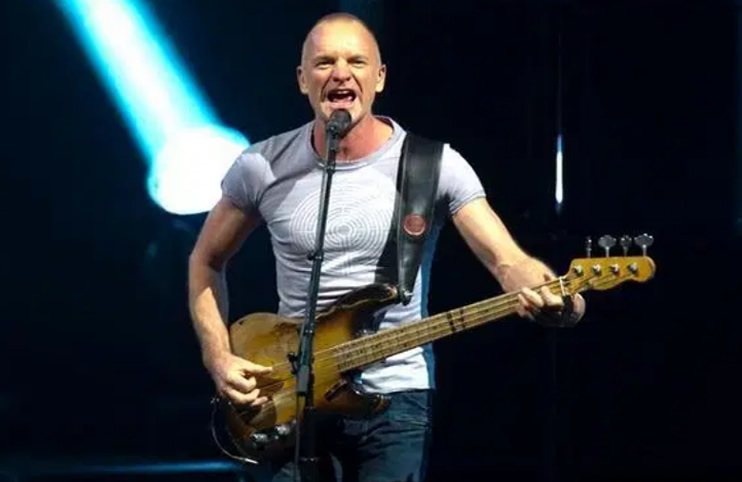 The real heart of the album comes on its original second side, starting with "Tomorrow We'll See", a fine track which builds in intensity as it maintains its cool jazz format throughout. "Fill Her Up" is where the album takes its biggest left turn with a lyric heavy Western arrangement with catchy melodies and rhythm, featuring guest James Taylor and pedal steel guitar by BJ Cole. "Ghost Story" at first sounds like Medieval English folk but then morphs into a more pop oriented love song for another interesting track, This all leads to the closing title track "Brand New Day", as Sting saved the best pop song for last, with Stevie Wonder's harmonica adding a perfect compliment.
Following the success of Brand New Day, Sting found continued success as a solo artist into the new century and finally reunited with the Police for a world tour in 2007.

Part of Classic Rock Review's celebration of 1999 albums.