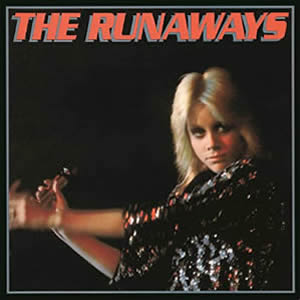 The Southern California all-female teenage rock group The Runaways had a short and tumultuous career during the mid 1970s, a career which commenced with their 1976 self-title debut album. In spite of being recorded and released very shortly after the quartet was compiled and signed to a record deal, this album has long since been critically praised due to its raw power, originality and in-your-face lyrics about teenage angst, rule-breaking and sex.
The Runaways were formed in August 1975 by drummer Sandy West and guitarist Joan Jett. After being introduced to producer Kim Fowley, the group went through many rapid formations and lineup changes before adding lead guitarist Lita Ford. West and Ford were both big Deep Purple fans and formed a solid rock foundation along with Jett, who switched to rhythm guitar and began composing original music. Lead vocalist Cherie Currie was later recruited by Fowley (who intentionally forged a "jailbait" image for the group) after he spotted her at a local teen nightclub.
Early in 1976, The Runaways were signed to Mercury Records with Fowley staying on as producer for this debut album. Although bassist Jackie Fox was a member of the group at the time of recording, session musician Nigel Harrison was enlisted to play bass on the album, with Fox only contributing backing vocals on select tracks.

The Runaways

by

The Runaways
Released: June 1, 1976 (Mercury)
Produced by: Kim Fowley
Recorded: Fidelity Recorders & Criterion Studios, Los Angeles, 1976
Side One
Side Two
Cherry Bomb
You Drive Me Wild
Is It Day or Night?
Thunder
Rock and Roll
Lovers
American Nights
Blackmail
Secrets
Dead End Justice
Group Musicians
Cherie Currie – Lead Vocals, Piano
Joan Jett – Rhythm Guitar, Vocals
Lita Ford – Lead Guitar
Sandy West – Drums, Vocals
The album's opening track, "Cherry Bomb", was written on the spot by Jett and Fowley as an audition song for Currie to sing during her first interaction with The Runaways. This short track is filled with lyrical innuendo from a teenage girl's perspective with the simplest of rock riff motifs. Despite it's make shift origins, the track persisted as one of the group's most popular and it was later recorded by Joan Jett and the Blackhearts as well as Cherie and her sister Marie Currie. Jett takes lead vocals on "You Drive Me Wild", another track with overt sexual references but with more bluesy, sloshy riffing than the opener.
"Is It Day or Night?" is interesting in how the choruses incorporate the verses with unusual rudiments, while "Thunder" enlists a new writing team who deliver a pretty standard rocker with pleasant vocal melodies. Next comes a cover of the Velvet Underground classic, "Rock and Roll", with Jett and the group delivering great rendition which stands as a real highlight on this record.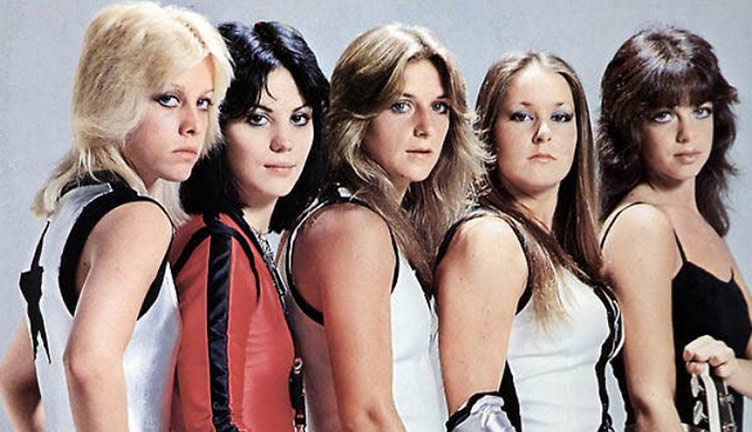 The second side starts with the interesting composition, "Lovers", highlighted by excellent drumming patterns by West and good lead vocals by Jett. This is followed by another solid rocker with good riffs and hook, called "American Nights", which also features some decent piano by Currie. "Blackmail" uses retro, fifties-style rock motifs while maintaining a modern seventies rock edge, as "Secrets" teases lyrical intrigue as its title suggests. The extended closing suite is a duet between Jett and Currie featuring a long dramatic dialogue over the intense, marching drumming of West along with a couple of excellent guitar leads by Ford. "Dead End Justice" seals the record with an unexpected complexity to tie up the musical experience finely.
While far from a commercial success in 1976, The Runaways has long earned its place in rock history as a genre-smashing release. The band found itself on major tours in support of the record with headlining groups such as Cheap Trick, Van Halen and Talking Heads. However, tensions within the band escalated during the recording of their 1977 sophomore album, Queens of Noise, leading to the departure of Currie and Fox soon afterward.
~

Part of Classic Rock Review's celebration of 1976 albums.