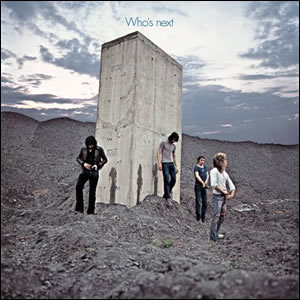 Perhaps THE most complete rock album in history, Who's Next has just about everything a classic rock fan can want in an album. It has plenty of three-chord power riffs, melodic piano ballads, cutting edge technological innovation, virtuoso performances, raw power, accessibility, depth, message, anthems, a nice balance between acoustic and electric, and an even nicer balance between electronic and analog. In total, this album by The Who is satisfying, wildly entertaining and hits its absolute peak at the very end.
That moment in "Won't Get Fooled Again", set up by the then cutting edge synth, that lulls the listener into believing that the album is over and will simply fade away. But then comes a few drum hits (and with Keith Moon "a few" is perhaps 20 or 30), that build to a dramatic re-introduction and Rodger Daltry's scream, and the keystone lyric of the entire album;
"Meet the new boss, same as the old boss…"
This lyric stands completely alone on an island of sonic majesty that ends with the band working through the hammering, staccato ending chords. It is a true thing of beauty. So on this note, Classic Rock Review will grant our very first Album of the Year for the very first year we've covered, 1971 to the album Who's Next by The Who.

Who's Next

by

The Who
Released: August 14, 1971 (Decca/Polydor)
Produced by: Glyn Johns & The Who
Recorded: Pete Townshend & John Entwistle's Home Studios, Olympic Studios, London, The Record Plant, New York, 1970 – 1971
Side One
Side Two
Baba O'Riley
Bargain
Love Ain't for Keeping
My Wife
The Song Is Over
Gettin' In Tune
Going Mobile
Behind Blue Eyes
Won't Get Fooled Again
Band Musicians
Pete Townshend – Guitar, Keyboards, Vocals
Roger Daltrey – Vocals, Harp
John Entwistle – Bass, Brass, Vocals
Keith Moon – Drums, Percussion
Who's Next is pure authenticity. It is completely unaware of itself, built totally of the kinetic energy of the moment, it is neither calculated nor contrived. This is quite ironic when put in the light of how Who's Next actually came along.
The album derived from a "concept album" idea by guitarist and primary songwriter Pete Townshend. The title of this was to be Lifehouse, and it was started in 1970 as the follow up to the band's 1969 rock opera, Tommy. The concept itself was futuristic and far out, so much so, in fact, that absolutely no one else in the band "got" it. This caused much friction and, according to Townshend himself, brought him to the verge of suicide.
After giving up on recording some of the Lifehouse tracks in New York, The Who went back to London to start over with a new producer, Glyn Johns. However, many elements from Lifehouse persisted through this new project. None more so than the heavy use of synthesizers by Townshend.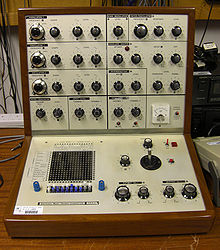 The album starts with a song with a strange name and a strange sound. "Baba O'Riley" is a hybrid name, derived from the names of a guru and a friend, that starts with what must have been such a strange sound to listeners in 1971. It is an organ fed through a VCS3 synthesizer, physically played by Townshend, to come up with these strange, yet interesting, rotating patterns. It finally breaks in with the simplistic two chord riff – on piano then bass than guitar – that dominates the song, but does so much to hold together what is today a very familiar anthem with the central theme of "Teenage Wasteland". The song climaxes with a violin solo by guest Dave Arbus, with a building rhythm behind it that works itself into a frenzy before coming to a climatic end on a single note.
All songs are written by Townshend except for "My Wife", written and sung by bass player John Entwistle, a comical song that includes some brass played by Entwistle. The song is rare in that the bass line is almost normal, but this is easily accented by the frenzy of Moon's drumming.
One of the most unique and endearing legacies of The Who, is the band's frequent use of two lead vocalists (Daltry & Townshend) within a single song. It is a brilliant tactic that transforms the mood and temperament. This change is particularly dramatic in "The Song Is Over", which alternates between a Townshend ballad and the Daltry-led majestic screed.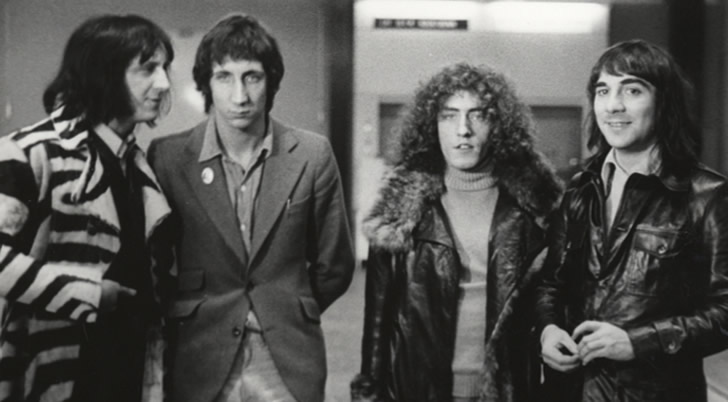 The rest of the album is filled with, enjoyable, pop-oriented songs. "Bargain" contains some pleasant guitar and synth motifs built on top of an acoustic riff. "Going Mobile" has a Woodstock-era, traveling the countryside vibe and a signature synth solo. "Love Ain't for Keeping" contains harmonies and (gasp) almost a straight-played drum beat, while the ballads "Getting' In Tune" and "Behind Blue Eyes" both contain some dramatic and theatrical bridge sections.
Which brings us back to "Won't Get Fooled Again", which starts awkwardly in the very first second, but there is not another unsure moment for the rest of this 8 ½ minute anthem. Years later, people would give punk credit for bring rock back to its roots, but isn't that exactly the message in this song?
What started out as a "plan B" after a frustrating, failed project was spun into pure gold by the band that never shied away from taking chances on this album. As a result, The Who struck a chord that still resonates to this day, forty years later. We have no doubt it will continue to do so forty years from now.
~

Part of Classic Rock Review's celebration of 1971 albums.