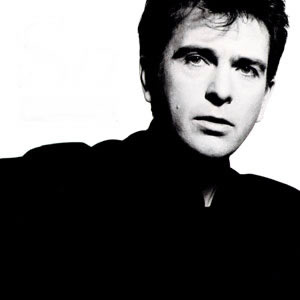 A little over a decade after departing from Genesis as their elaborate frontman, Peter Gabriel released his fifth and most successful solo album. After releasing four consecutive albums with the same exact title, "Peter Gabriel", this fifth album was given the complex and elaborate title of So. Produced by Gabriel and Daniel Lanois, the album includes performances by some thirty musicians and singers, including some recognized names like Stewart Copeland, Nile Rogers, and Kate Bush.
The album has a quintessential mid-eighties sound, with plenty of synthesizers and over-sequenced percussion. But, it does however have a soul to it, with just the right mixture of diverse genres throughout that range from Psychedelic to R&B/Soul to World Music. So would be a huge commercial success for Gabriel, fueled by a handful of hit songs that were lifted themselves by either interesting, critically acclaimed music videos or an inclusion in a popular film. In fact, So would be the pinnacle of Gabriel's chart success overall, including his esteemed career with Genesis.

So

by

Peter Gabriel
Released: May 19, 1986 (Geffen)
Produced by: Daniel Lanois & Peter Gabriel
Recorded: Ashcombe Studios, Bath, England, February-December 1985
Side One
Side Two
Red Rain
Sledgehammer
Don't Give Up
That Voice Again
In Your Eyes
Mercy Street
Big Time
We Do What We're Told
This Is the Picture (Excellent Birds)
Primary Musicians
Peter Gabriel – Synthesizers, Piano, Vocals
David Rhodes – Guitars
Tony Levin – Bass
Manu Katche – Drums & Percussion
The opener "Red Rain" sets the pace for the album with it's emphasis on (mainly sequenced) percussions and fully synthesized accents and effects. The sound is ethereal with very little attack or accent. Much like the material from his old Genesis days, Gabriel sings in vivid detail about a dream and has stated this song to be one of his personal favorites. The album's pace is accelerated by "Sledgehammer", the most popular song on the album, with a funky beat and Motown-influenced arrangement that is intersected with a signature pan flute sound for the middle lead. One would think that the bamboo and the brass would not mix, but they serve to make this song very edgy and original.
"Don't Give Up" is a duet with Kate Bush and one of the gems from So as it musically migrates along with the mood of the lyric. Starting with interesting, recursive bass pattern That accompanies the confident beginning to a more subdued main theme, shrouded in doubt, then ultimately back to a Gospel-like, piano section during the hope and resolve of the final section.
The fine first side concludes with another pop hit, "That Voice Again", with its percussion-guided verse and some nice keyboards to supplement the chorus. It is an almost pro-religious song about making the right choice when confronted by a tough choice, which seems to contradict the scoff at religion in another hit song, "Big Time"-
…and I will pray to a big God as I kneel in a big church…"
Here Gabriel returns to the funky beat and melody, making this a fine dance song laced with some nice high end vocal textures between the verses and in the outtro.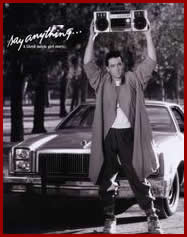 Although not a hit at the time of the album's release in 1986, "In Your Eyes" would find new life when it was featured in the Cameron Crowe film Say Anything in 1989 and would eventually go on to become one of Gabriel's most recognizable songs ever. It is a straight-forward, romantic song which this album needed, but it still maintains an edge over run-of-the-mill love song due to it's sound scape and delivery. The song is constructed masterfully, from the patient, extended drum fill in between the verses to the world-music influenced vocal parts in the coda. It also contains a distinctive, signature riff in the pre-chorus section which brings the whole piece to a new level emotionally.
The remainder of So includes a tribute to the poet Anne Sexton called "Mercy Street" and two art-rock pieces including "We Do What We're Told (Milgrim's 37)", which refers to the 1961 Milgram experiment on obedience to authority figures, and contains a vibe that is almost comparable to a late 1960s Pink Floyd style sound scape piece, but with an updated, 1980s sound throughout. The closing "This Is the Picture" is a little more put together and upbeat than the previous song, and was co-written by Laurie Anderson, who also performs vocals on the track.
In a year and era of somewhat weak efforts by established artists, So was a complete and original effort which showed that Peter Gabriel still had some artistic fuel left in the tank.
~

Part of Classic Rock Review's celebration of 1986 albums.