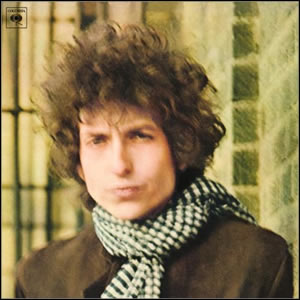 I had the pleasure of seeing Bob Dylan live over the summer. It was a great experience, which I wrote about for Modern Rock Review. So I jumped at the chance to review one of Dylan's greatest albums – Blonde on Blonde for Classic Rock Review. Dylan's music has served as an inspiration to me through some dark times. EVERYBODY MUST GET STONED! Just kidding about getting stoned, but those last two sentences illustrate a good deal about Blonde On Blonde. It is a seminal album in Dylan's sixties career that somehow balances the silly, philosophical, and melancholy. I dare say it does this a great deal better than I just did. This said, this album is not Dylan's masterpiece. That honor, in my humble opinion, belongs to its 1965 predecessor, Highway 61 Revisited. However, these albums have been linked together as Blonde On Blonde is sometimes regarded as the third part of Dylan's mid-1960s trilogy of rock albums which commenced with Bringing It All Back Home. The album has also been considered the first significant double album in rock music (and is the first true double album to be reviewed by Classic Rock Review.
After the release of Highway 61 Revisited in August 1965, Dylan went on some extensive touring with his new "electric" band which had so upset the audience and organizers of 1965 Newport Folk Festival. During this time he contacted a group who were performing under the name Levon and the Hawks. The band was comprised of four Canadian musicians, including guitarist Robbie Robertson, and would eventually come to be called "The Band". Dylan rehearsed with the Hawks in Toronto on September 15, and eventually they all went into Columbia Records studios in New York City. There they recorded a hit single "Positively 4th Street" (which was not included on the album). Dylan was trying to formulate the shape of his next album, and soon became frustrated by the slow progress of the recordings with the Hawks in New York. Producer Bob Johnston suggested moving the sessions to Nashville where Johnston lived and had extensive experience with Nashville session musicians. Recordings for what would become Blonde On Blonde began there in February 1966.
Keyboardist Al Kooper assisted Dylan in the songwriting process by working song arrangements out on piano and then teaching the tunes to the studio musicians at the recording sessions. However one song, "Sad Eyed Lady of the Lowlands", confused the musicians who expected to end many times before the entire eleven and a half minutes of the final recording. The final day of recording sessions ultimately produced six songs in thirteen hours of studio time, including "Most Likely You Go Your Way (And I'll Go Mine)", which featured a trumpet part by bassist Charlie McCoy, and the giddy, half-serious "Rainy Day Women #12 & 35", where a local trombonist was recruited to join in.

Blonde On Blonde

by

Bob Dylan
Released: May 16, 1966 (Columbia)
Produced by: Bob Johnston
Recorded: Columbia Music Row Studios, Nashville, February-March 1966
Side One
Side Two
Rainy Day Woman #12 & #35
Pledging My Time
Visions of Johanna
One Of Us Must Know
I Want You
Stuck Inside of Mobile
(with the Memphis Blues Again)
Leopard-Skin Pill-Box Hat
Just Like a Woman
Side Three
Side Four
Most Likely You Go Your Way
Temporary Like Achilles
Absolutely Sweet Marie
4th Time Around
Obviously 5 Believers
Sad Eyed Lady Of the Lowlands
Primary Musicians
Bob Dylan – Guitar, Piano, Harmonica, Vocals
Robbie Robertson – Guitar, Vocals
Al Kooper – Organ, Guitar
Charlie McCoy – Bass, Trumpet
Kenneth A. Buttrey – Drums
The fun, if silly, song with dual meanings is about the escapism of getting stoned on pot due to the inevitability of getting stoned by society. Combine this with a wild musical ride brought about by tambourine, harmonica, clapping, hooting, hollering, piano, and the aforementioned trumpet and trombone, and "Rainy Day Women #12 & 35" is an extremely unique and fun song. "Pledging My Time" follows with a similar quickly-put-together sound, but without the fun of the opener. Luckily, this is followed by "Visions of Johanna", a lyrical triumph with a simple but effective musical backing. There are some really cool effects thrown throughout the song, but it leans a bit on the lengthy side. Not that Dylan fans ever minded length very much.
The album returns from a lyrical odyssey with the fantastic keyboard-driven "One of Us Must Know (Sooner or Later)". This song blends Dylan's lyrics with a great musical spine. The piano drives the song up and down like rolling hills as Dylan's voices leads the way. It also contains great lines –
And I told you, as you clawed out my eyes
That I never really meant to do you any harm
But sooner or later one of us must know
But you just did what you're supposed to do
Sooner or later one of us must know
That I really did try to get close to you…"
The lyrics point to a scorned lover, but the music keeps things up beat and mellow almost as if the music is trying to keep the scorned lover happy while Dylan breaks her heart. Side Two of this four-sided album begins the classic, simple and perfect "I Want You". This song contains perhaps the best opening line of any song period –
The guilty undertaker sighs, the lonesome organ grinder cries
The silver saxophones say I should refuse you
The cracked bells and washed-out horns, blow into my face with scorn
But it's not that way, I wasn't born to lose you…"
From here the song becomes one of the most simplistic sex songs in history. Dylan doesn't convolute the feelings being expressed in the song and he adds little imagery to the fact that he wants the woman the song is addressing. It's a love song without love, but it isn't lust either. Dylan just isn't sugar coating what he wants with hidden meanings.
"Stuck Inside of Mobile with the Memphis Blues Again" is another long one, but the funky guitar and keyboard use makes this song a lot more interesting than the goliath "Sad Eyed Lady of the Lowlands", which closes the album. I could keep putting in examples of Dylan's fantastic lyrics, but then this review would have more of Dylan than Dylan. That was a joke playing on my middle name which comes from this very same artist. Silly yes, but needed? I think so. "Stuck Inside of Mobile…" is a lyrical jam that still feels fresh after seven minutes of run time. Especially with lyrics like –
One was Texas Medicine, and the other was Railroad Jin, and like a fool I mixed them…"

"…your debutant just knows what you need, but I know what you want…"
So maybe I lied about quoting from the songs anymore. Those lyrics are two that always resonated with me for personal reasons. Who hasn't mixed Texas Medicine and Railroad Gin? "Leopard-Skin Pillbox Hat" is another very Dylan song that pokes fun at the fashion industry. Dylan is commenting on the fact that outrageous fashion trends, like leopard-skin pillbox hats are fleeting and silly much like fashion as an industry which creates faux crazes over the clothes it declares to be in to rack up cash from people who can't just be comfortable with what they want to wear. The song is great and the guitar and drums again create a topsy-turvy sense in the music.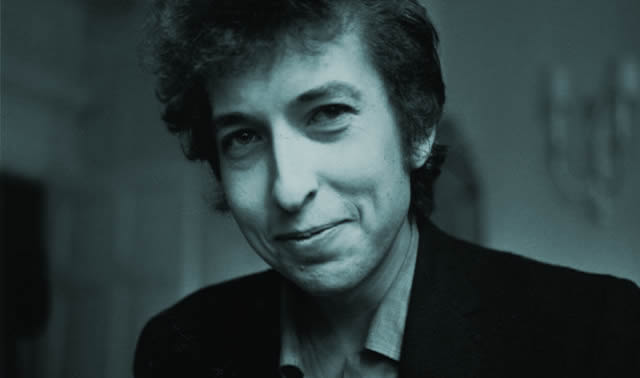 "Just Like a Woman" has Dylan's lyrics, but the music sounds so similar to the simple beats of "Visions of Johanna" that someone who has heard the album multiple times can get a bit bored. In order for a Dylan song to be great it must have the lyrical and musical components working together to bring about a unity of song. Not all the songs on Blonde On Blonde do this, yet none of these songs really lack lyrically. They occasionally just have overly simple beats that don't change enough to keep a listener's attention.
As we proceed to "Most Likely You Go Your Way (And I'll Go Mine)", it becomes apparent that there are two distinct sounds that make up Blonde On Blonde – the up-tempo, fun sounding sound, as on this song, and the melancholy, simple-beat songs like "Just Like a Woman". If you couldn't tell, I prefer the up-tempo fun sounding ones. "Most Likely You Go Your Way.." is a bit short, but still a good listen. "Temporary Like Achilles" is one of the melancholy songs. Dylan's voice is slow and simple but the piano plays a strangely interesting melody through the first chorus, until the song slows down a bit for the duration. The album then jumps back to the fun, more pop-oriented "Absolutely Sweet Marie", where the guitar and drums return to exciting change-up mode and Dylan's voice is back at its peak. The lyrics also seem more interesting with a good back beat –
Well, six white horses that you did promise/Were finally delivered down to the penitentiary/But to live outside the law, you must be honest…"
Verbal hypocrisy abounds in those fine-tuned lyrics. The song even has a few jam sections spread throughout the chorus. Slight changes in instruments and times also seem to flow out towards the end of the song.
One of the few melancholy songs I really love on this album is "4th Time Around", a loose tribute to the Beatles' "Norwegian Wood", which was in itself an ode to Dylan in that it uses his language to hide a scandalous affair. I love the song because of the guitar which runs up and down through the songs. Up to this point I've avoided the stories surrounding Dylan's various songs only because there are so many, but this one just seemed to cool to ignore. Onwards to another playful song – "Obviously 5 Believers" which has quite blues vibe running all the way through it. I could easily see a house band jamming out in a crowded bar to this song which closes out side three. The album closes with the side-long "Sad Eyed Lady Of the Lowlands", perhaps the only Dylan song from the period that I really don't like. It is a far cry from "Desolation Row", which closed out the prior album.
I still contend that I think that previous album is superior to Blonde On Blonde, but that does not mean that this is not a solid album with a solid place in Dylan's sixties career. The songs that have lyrics and music are the classics here and they are the ones people remember for a reason. Then again, this is just one Dylan's opinion. Feel free to argue the point with me.
~

Part of Classic Rock Review's celebration of 1966 albums.