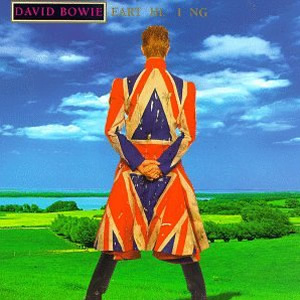 In my opinion, David Bowie went into a creative slump after his mega 1983 hit Let's Dance. The albums after Let's Dance weren't bad, per say, they just didn't achieve the same musical heights as the ones leading up to that. Throughout the 1970s, Bowie was consistently ahead of musical trends, but after Let's Dance, he started chasing those trends. This was especially apparent with his 1997 album Earthlings.
The 1990s were the decade when Stomp and raves rose to prominence. Stomp ushered in a fascination with industrial music, while raves brought electronica to public consciousness. Bowie tapped into these two music trends when creating Earthlings. As a result, the album functions well as a time capsule for that type of music. Unfortunately, this is also what limits the album. If you're not nostalgic for the late 90s or in the mood to take some drugs and dance, Earthling quickly gets repetitive.

Earthling

by

David Bowie
Released: February 3, 1997 (Arista)
Produced by: David Bowie, Reeves Gabrels & Mark Plati
Recorded: Mountain Studio, Montreux & Looking Glass, New York, April–October 1996
Track Listing
Primary Musicians
Little Wonder
Looking for Satellites
Battle for Britain (The Letter)
Seven Years in Tibet
Dead Man Walking
Telling Lies
The Last Thing You Should Do
I'm Afraid of Americans
Law (Earthlings on Fire)
David Bowie – Lead Vocals, Guitars, Saxophone
Reeves Gabrels – Guitars, Synths
Gail Ann Dorsey – Bass, Vocals
Zack Alford – Drums, Percussion


Before I get into the songs, I wanted to discuss the cover. Bowie is standing in a Union Jack themed coat, turned away from the viewer, staring out at England. It's a cool piece of pop art. The album starts with "Little Wonder," which lets the listener know right away that this album will be focused on electronica and industrial sounds. The song starts well before getting repetitive and going on a bit too long. In "Looking for Satellites," Bowie's lyrical nonsense acts as a musical instrument, which is fun. There's little to note about "Battle for Britain (The Letter)," it's essentially club music. After this is "Seven Years in Tibet," which is one of the best songs on the album. Bowie gets away from electronica and industrial and opts for a more traditional tune, while his lyrics evoke emotion instead of being used like a sampling device. This song also previews the musical direction Bowie would take on his follow-up album.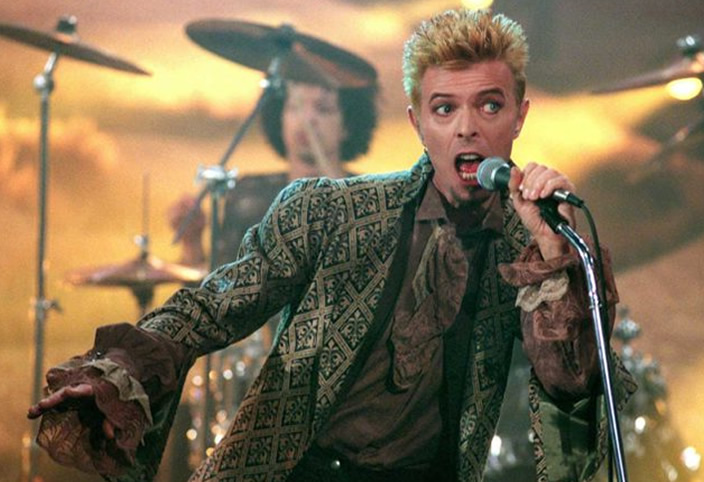 There isn't a great deal to say about the next several songs. They all sound similar and work off repetition. "Dead Man Walking" has a fun piano outro. "Telling Lies" features an intro that sounds virtually identical to three of the previous tunes on the album. "The Last Thing You Should Do" changes into a fun rock jam near the end but primarily includes the same faults as the previous songs.
"I'm Afraid of Americans" was the big hit single off this album, and it is fine, but not great. The last song on the album "Law (Earthlings on Fire)" manages to change up the electronica patterns used throughout the album and as a result, sounds more enjoyable than a lot of the songs in the same vein, despite still heavily using repetition and sampling.
Out of 25 David Bowie albums, I'd recommend at least 19 before mentioning Earthling. It's not that Bowie's 1997 effort is a particularly bad album, but it just doesn't rate highly in the Starman's stellar discography. None of the songs are particularly memorable. Thankfully, starting with his 1999 album Hours, Bowie would embark on a string of excellent albums leading right up to his untimely passing in 2016.
~

Part of Classic Rock Review's celebration of 1997 albums.