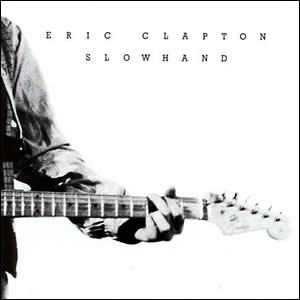 1977's Slowhand was the pinnacle of Eric Clapton's pop-rock phase during the late seventies, fusing well-crafted rockers, ballads, alt country, and blues numbers. The album came a few years into Clapton's "comeback" following a four year hiatus in the early seventies. Prior to that Clapton had been one of the most prolific artists on Earth, forming and playing in the band The Yarbirds, John Mayell's Bluesbreakers, Cream, Blind Faith, Delaney and Bonnie, and Derek and the Dominoes, as well as releasing his debut solo release in 1970. Clapton then fell into a deep funk and heroin addiction due to his unrequited infatuation of Patty Boyd, then George Harrison's wife. By 1974, Clapton had won Boyd over and began his comeback with the critically acclaimed 461 Ocean Boulevard, although that album was comprised mainly of covers. Clapton followed suit over the next couple years with studio albums which were about 60/40 covers to original but with less success.
With Slowhand, Clapton reached a nice balance recording more recently composed songs by other artists while writing many himself or in concert with members of his backing band. Here the formula is perfected with enough musical prowess to attract rock and blues fans and the right touches of pop craftsmanship to reach the radio-friendly pop audience of the day.
The album was produced by Glyn Johns who had previously worked as an engineer with several top caliber bands like Led Zeppelin, The Who, and The Rolling Stones. It contains three of Clapton's most popular singles as well as several other classic rock standards that became Clapton classics. The album is an easy listen from front-to-back, with a sort of laid-back virtuosity that never sound pretentious or forced. Yet it is quite eclectic in the styles and approach used in forging each of the nine tracks.

Slow Hand

by

Eric Clapton
Released: November 1977 (R.S.O.)
Produced by: Glyn Johns
Recorded: Olympic Studios, London, May 1977
Side One
Side Two
Cocaine
Wonderful Tonight
Lay Down Sally
Next Time You See Her
We're All the Way
The Core
May You Never
Mean Old Frisco
Peaches and Diesel
Primary Musicians
Eric Clapton – Lead Vocals, Guitars
Marcy Levy – Vocals
George Terry – Guitars
Carl Radle – Bass
Jamie Oldaker – Drums
Slowhand's hit songs are all stack up front. Right from the jump, the album establishes a nice groove with J.J. Cale's "Cocaine". The combination of the song's ever-infectious, groovy guitar riff and taboo subject made it both a cult classic and pop song all at the same time. I remember how big this was at a sixth grade, catholic school dance, where the chorus hook whipped us adolescents into a frenzy that totally baffled the chaperones who were on the lookout for the more overt shock-rock by artists like Alice Cooper and not this relatively calm, soft spoken Clapton song. For his part, Eric Clapton claims this is actually an anti-drug song, but that is definitely up for debate. There is no doubt this song did its part to inspire a lot of young people of the seventies to become coke heads in the eighties and because of its "ambiguous" message, Clapton rarely performed the song live for many decades.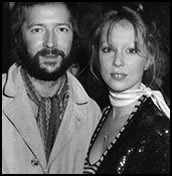 What "Cocaine" did to proliferate drug use, "Wonderful Tonight" may have done for sex. This standard slow dance at weddings and events of all kinds got its start when Clapton was waiting for Boyd to get ready for a Paul McCartney concert they were attending in 1976 and the rest is history. As a disc jockey, I played this song at every single gig, always introducing it as "a song for the ladies". Although I've heard this song way more than its fair share, it is still hard not to appreciate this as one of Clapton's finest pieces, with the signature guitar riff and almost quiet vocals of Clapton, backed by the perfect slow-dance rhythm of bassist Carl Radle and drummer Jamie Oldaker.
Background singer Marcy Levy and rhythm guitarist George Terry wrote the album's third hit, "Lay Down Sally". This is an almost-country song driven more by Terry's rhythm than the Clapton's lead. The members of the backing band were all from Oklahoma and Clapton explained how the sound came much more naturally for them;
"It's as close as I can get, being English, but the band being a Tulsa band, they play like that naturally…"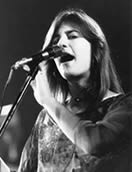 Levy also co-wrote "The Core", a song on which she shares lead vocals with Clapton. The song has a great dancing riff that drives it along nicely through the verses with another excellent, counter-riff following the choruses. The long overall sequence and ending sax solo inflates the song to near epic length at close to nine minutes. "Next Time You See Her" is another fine song with a late sixties vibe due to its organ-rich backing and the chanting vocal style of the bridge, almost a revival folk song. "Mean Old Frisco" is an updated blues song which fills in nicely on the second side.
But the true heart of the album is a trio of largely forgotten classics which really put the album over the top. "We're All the Way" is a tremendous ballad which ends the first side. It is every bit as romantic as "Wonderful Tonight" with nice harmonies and a perfectly subdued guitar riff that hangs in the background. "May You Never" is an up-beat folk song played as a reverse-schadenfreude barroom anthem, which should have been far more popular. The closer "Peaches and Diesel" is a beautiful instrumental. It predates the instrumental fad of the 1980s with a great, picked-out rhythm and a couple of simple lead riffs soaring above. It closes this pop-fueled album in a more classic style for Clapton.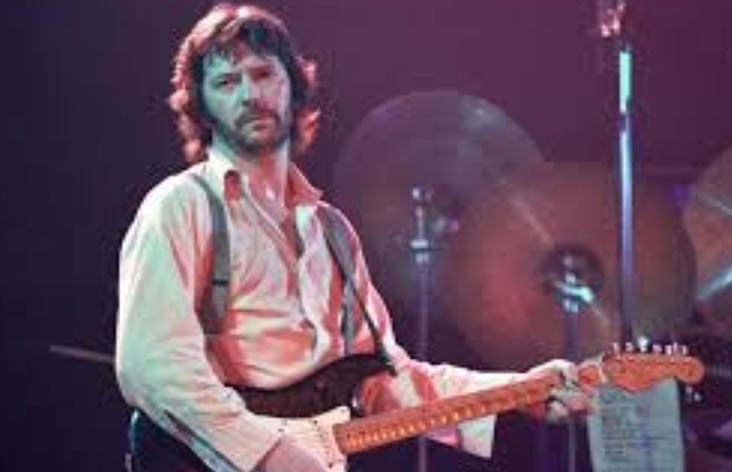 Slow Hand's title derives from Clapton's long-time nickname which was born in the early sixties during his days with the Yardbirds. The album ultimately reached #2 on the Billboard album charts, kept from the top spot only by the Saturday Night Fever soundtrack. It would be his highest charting album for nearly twenty years.
~

Part of Classic Rock Review's celebration of 1977 albums.