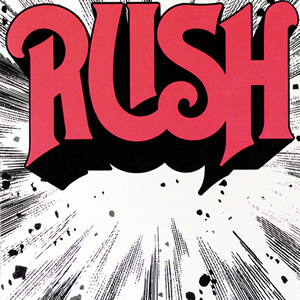 Rush burst onto the international scene in 1974 with an energetic and entertaining debut album. The only album to feature drummer John Rutsey, this self-titled album is also unique in the style, with many of the tracks taking a direct blues-flavored rock approach reflective of contemporary groups like Led Zeppelin and Nazareth. The Canadian power trio sets the template rudimentary sonic output that would become a signature over their long career. However, by predating the arrival of drummer and lyricist Neal Peart, it is clear that much of the thematic and rhythmic elements of later Rush albums is not present on this debut.
In September 1968, Rush played their first gig in a church basement in Suburban Toronto, led by 15-year-old classmates Geddy Lee (Gary Lee Weinrib) on bass and lead vocals and Alex Lifeson (Aleksander Zivojinovic) on guitars. In 1971, the group signed with Ray Daniels and got a fortuitous boost when Ontario dropped the drinking age to 18, allowing the band to play the Toronto night club circuit. Here, their emerging style of heavy-blues and rock was well received and the band was soon playing gigs six nights a week and began composing some original songs. When Daniels was initially unsuccessful in getting the band signed to a major record label, he created his own called Moon Records.
The band started recording in Toronto during late night sessions when the rates were least expensive. Rush's first effort was a rendition of Buddy Holly's "Not Fade Away", which the band released as a single in 1973 along with the original composition "You Can't Fight It" on the B-side. These initial sessions were produced by Dave Stock but the group was not happy with the quality of sound and decided to self-produce the rest of the album at Sound Studios in Toronto, using (rather prinitive) 8-channel multi-track recorders.

Rush

by

Rush
Released: March 1, 1974 (Moon)
Produced by: Rush
Recorded: Eastern Sound Studios, Toronto, February–November 1974
Side One
Side Two
Finding My Way
Need Some Love
Take a Friend
Here Again
What You're Doing
In the Mood
Before and After
Working Man
Group Musicians
Geddy Lee – Lead Vocals, Bass
Alex Lifeson – Guitars, Vocals
John Rutsey – Drums, Percussion, Vocals
Lifeson's powerful riff slowly fades in to introduce the album and its opening track "Finding My Way". The heart of the song contains a kind of hyper-blues approach, which only kicks in on the inverse verse, post-verse, and bridge sections. Lyrically, the song is more motif than lyrical substance but there is a cool rhythmic section post-lead showing Lee and Rutsey had some pretty good rhythmic comparability.
The next two tracks are examples of songs you won't see on any future Rush albums beyond this debut album. "Need Some Love" is a straight-forward and, frankly, trite rocker which is nonetheless catchy and infectious, especially due to Rutsey's fine drumming. "Take a Friend" is the most disposable song on the album. The most interesting part of track is the 30 seconds or so of rolling rock frenzy that fades in before the song proper kicks in.
Rush recovers nicely with the first side closer "Here Again", a bluesy and moody rocker which shows the first flashes on brilliance in Geddy Lee's bass playing. It is also Lee's finest vocal performance on this album, showing much range and variants of intensity. For his part, Lifeson offers a variety of electric and acoustic guitar textures on a song that is very patient as it builds tension for about four minutes before hitting the climatic refrain followed by droning but potent guitar lead.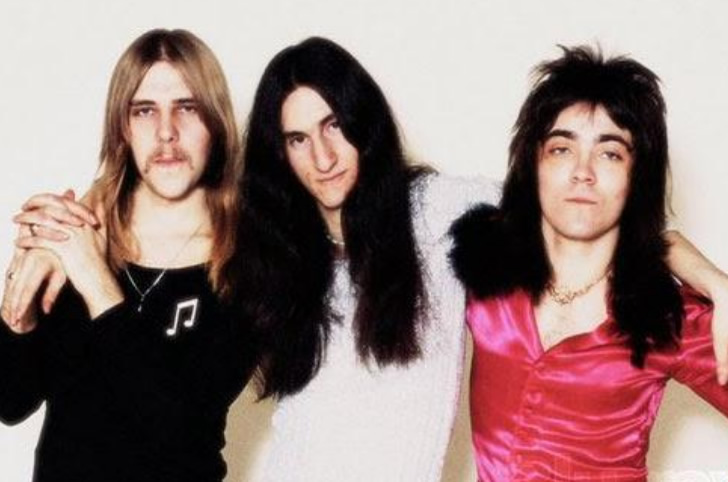 Side two begins with a couple of sexually charged songs, albeit of differing styles. "What You're Doing" is the most Zeppelin-esque track on the album, with riff-driven phrases and guitar interludes between verses and wet, reverb-drenched vocals for maximum effect. Rutsey also goes into several frantic drum rolls during the guitar lead in this truly entertaining rocker. Conversely, "In the Mood" leans more towards pop/rock, with a smoother groove than the previous track. Released as a single, this track was played by a St. Louis Classic rock radio station each night at 7:45 due to the light "hey baby, it's a quarter to eight, I feel I'm in the mood…"
"Before and After" is Alex Lifeson's strongest showing on the album, with the instrumental "before" part being an absolutely beautiful piece of sonic treasures. It starts with a chimed electric over strummed acoustic and rounded bass notes and slowly builds into a stronger second section with heavily flanged guitars. A little over two minutes into the track it changes course and breaks into a more standard hard rock track with animated drumming and strong guitar riffs during the "after" part. The album ends with its most popular and indelible song, "Working Man". This song is rather simple as far as Rush songs go but is definitely catchy and accessible, in a Black Sabbath-sort of way. The mid section takes a radical turn with upbeat bass line leading the multi-section jam, featuring several different leads by Lifeson, all in different styles. "Working Man" was the song that introduced Rush to America, when Cleveland DJ Donna Halper adopted it as a theme for the working-class town.
While Rush was only printed in 3500 copies in its original pressing, the American breakthrough of "Working Man" caught the attention of Mercury Records, who signed Rush by mid 1974. However, Rutsey was unable to physically keep up with the pace of national touring and left the group that same year. He was soon replaced by Peart, establishing the rock trio that persists to this day.
~

Part of Classic Rock Review's celebration of 1974 albums.